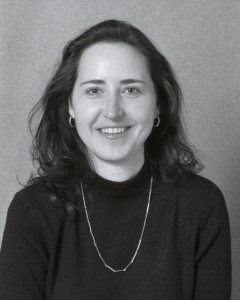 Bermuda Medical Specialties Group [BMSG] will be hosting a free Parkinson's disease Seminar on April 13.
A spokesperson said, "On Saturday, April 13th, Bermuda Medical Specialties Group will hold a Parkinson's disease Seminar at its Reid Street location [next to the Phoenix Center]. The free event will be from 10 a.m. to 12 p.m.
"Parkinson's disease is a long-term degenerative disorder that affects nearly 1 million adults in the United States and Bermuda Medical Specialties Group's upcoming event called "Living with Parkinson's Disease" will show those living with the sickness how to cope and understand the disease better," said Dr. Arlene Basden, Medical Director, Bermuda Medical Specialties Group.
"Parkinson's symptoms usually begin gradually and get worse over time. As the disease progresses, people may have difficulty walking and talking. They may also have mental and behavioral changes, sleep problems, depression, memory difficulties, and fatigue.
"Both men and women can have Parkinson's disease. However, the disease affects about 50 percent more men than women.
"Although there's currently no cure for Parkinson's disease, treatments are available to help reduce the main symptoms and maintain quality of life for as long as possible.
"Dr. Diana Apetauerova [pictured], Director, Movement Disorders Program at Lahey Health & Medical Center will discuss deep brain stimulation, the main treatment for Parkinson's, and will also talk about signs & symptoms of Parkinson's disease, providing new information on it, and treatment options," added Dr. Basden.
"At the end, there will be opportunities for people to have questions answered by Doctor Apetauerova."
"Parkinson's disease not only affects the patient, it impacts the entire family. As such, the seminar is designed for patients, family members and anyone interested in learning more about the latest advancements in treatment and in connecting with others living with the disease.
"The early symptoms of Parkinson's disease, according to the Parkinson's Foundation, include: cramped handwriting or other writing changes; tremor, especially in the finger, hand, or foot; uncontrollable movements during sleep; limb stiffness or slow movement, bradykinesia; voice changes; rigid facial expression or masking; and stooped posture.
"Persons interested in attending the events should register in advance online or call BMSG at 541-2674."

Read More About
Category: All