The former Dean's Bakery reopened for business as Mr. Chicken in Somerset on April 18, with a grand opening event held on April 20.
A spokesperson said, "Thursday, April 18th was the dawn of the first business day and unveiling for Mr. Chicken Somerset, in a stunning transformation from the former Dean's Bakery. Having had numerous obstacles and headaches over obtaining approval to open, the long awaited-for day by owners David and Beryl Furbert finally arrived.
"The grand opening was held on Saturday morning, April 20th, with family, friends including MP Michael Scott, and special honorees in attendance. Reverend Howard Dill, who'd already blessed the building on the Tuesday, opened with scripture and a prayer, thanking God for vision and all who have merged together their ideas enabling people to be able to get the best piece of chicken that they can get in their life.
"The Furberts acknowledged their family, staff and renovation crew who'd helped them to bring their vision to reality. Their son, Keino Furbert-Jacobs, an architect, employed his skills in redesigning the interior structure, submitting plans to become a spacious restaurant with seating, and for the required boundary wall. Cleon Furbert, their second son, organized equipment, furniture, and technology purchases through to its set-up.
"Though their only daughter Tamara Furbert-Hammer now resides abroad, she was instrumental in providing critical feedback and support during the entire process. The creative visuals of the interior and exterior was designed by Mr. Chicken's advertising arm, ID Associates. Local masons, carpenters, painters, tilers, plumbers, sign printers and electricians were engaged to execute the reconstruction of the old but well-known building.
"The ribbon was cut by the Furberts and their sons, and attendees eagerly filed in to get their first look at the newly renovated space and for some freshly fried chicken plus complimentary popcorn! Once inside, customers were greeted with two wall murals. Smiles and camera-phones immediately broke out as eyes caught sight of the CommuniTree photo montage on the entrance wall. The Furberts chose to embrace the Somerset community by featuring some of Somerset's trailblazers or celebrities who've earned notable accomplishments or made significant contributions to their parish or Bermuda.
"Those honored included football icon Clyde Best [former striker for West Ham United], Jay Donawa [winner of 2017 Bermuda Marathon Derby], Penny Bean [the island's first black Bermudian Police Commissioner], Superintendent Na'imah Astwood [the highest ranking female officer in the Bermuda Police Service], and the celebrated 2018 Somerset Cup Match Team for their historic win.
"Donawa, Best and Astwood were present for the unveiling. Beryl Furbert, a Somerset gal, also pays tribute to her late parents and grandparents, all prominent Somerset businesspersons in their day. New honorees will be added to the CommuniTree periodically. The other mural is of the world renown Somerset bridge, a popular spot for visitors, locals and sea life. It was evident that the Somerset community had been patiently awaiting the opening."
Mr. Furbert said, "Twelve full and part-time staff were hired for that location, and all are Bermudian Somerset residents. Mr. Chicken staff greeted and served a steady flow customers from morning to 10pm, including customers from as far as St. Georges.
"Mr. and Mrs. Furbert would like to especially thank the Hon. Derek Burgess who was their advocate in pushing for planning approval. The Furberts also thank all their customers who have supported them over the years, and invite persons from all parishes to visit the newest addition to the Mr. Chicken family."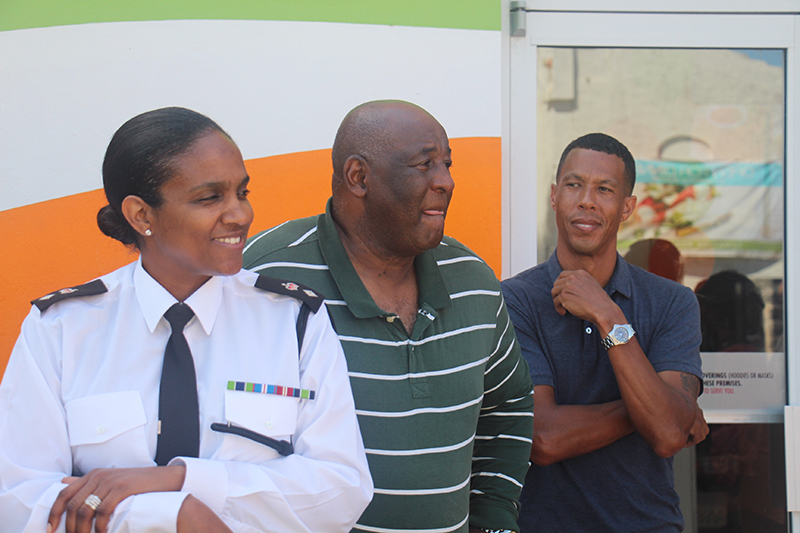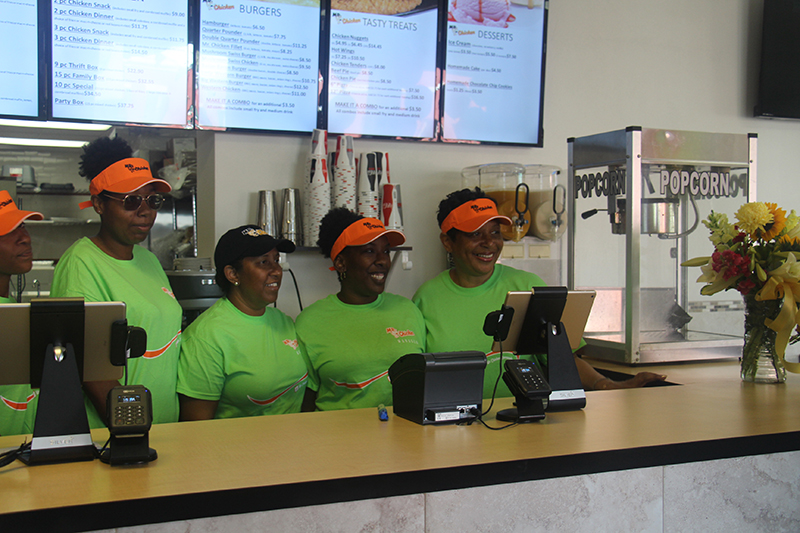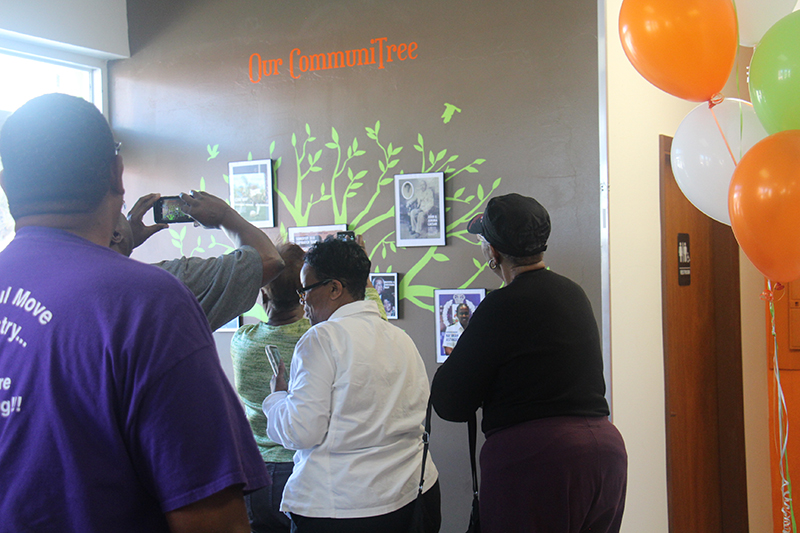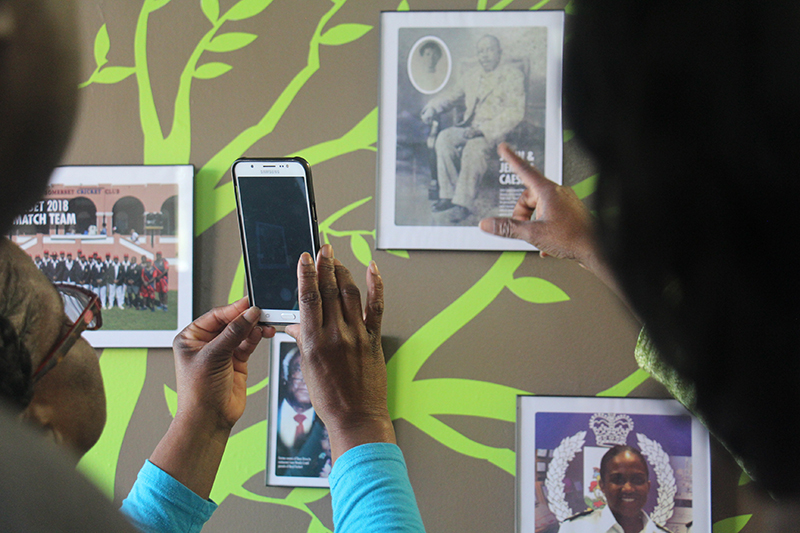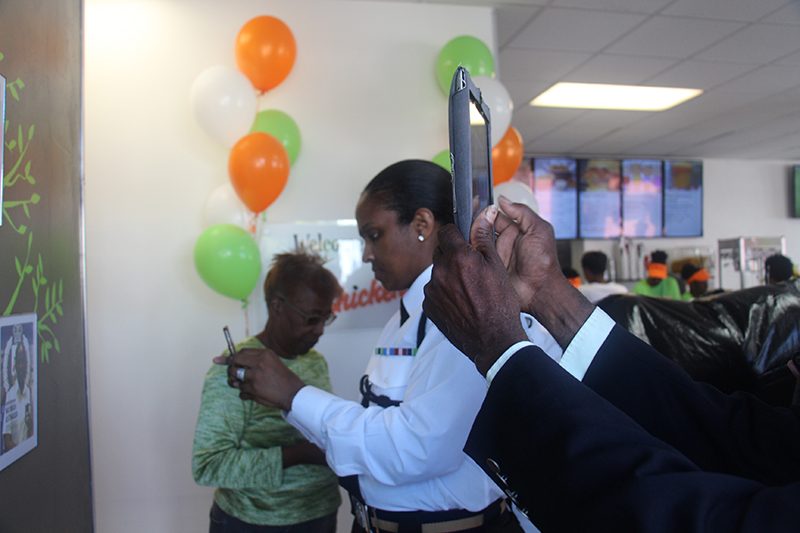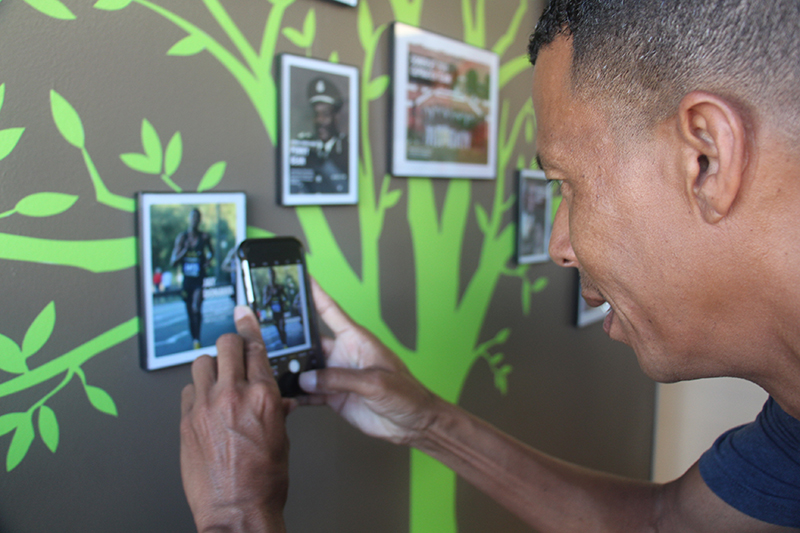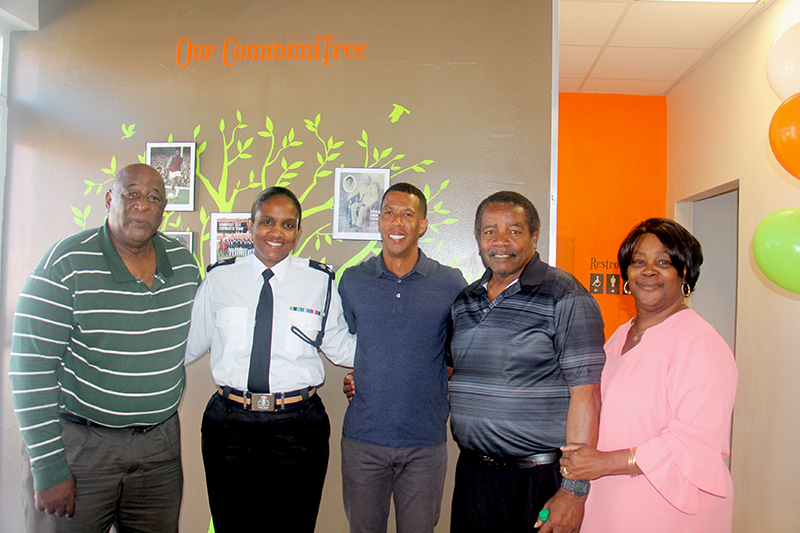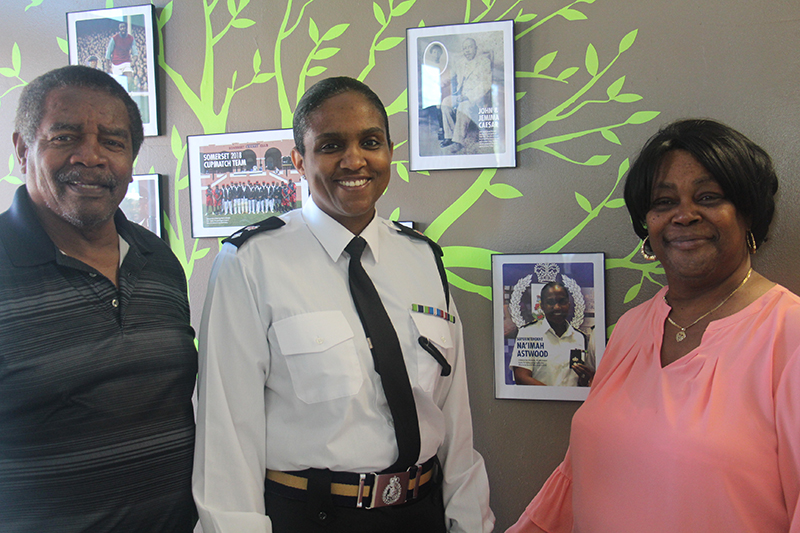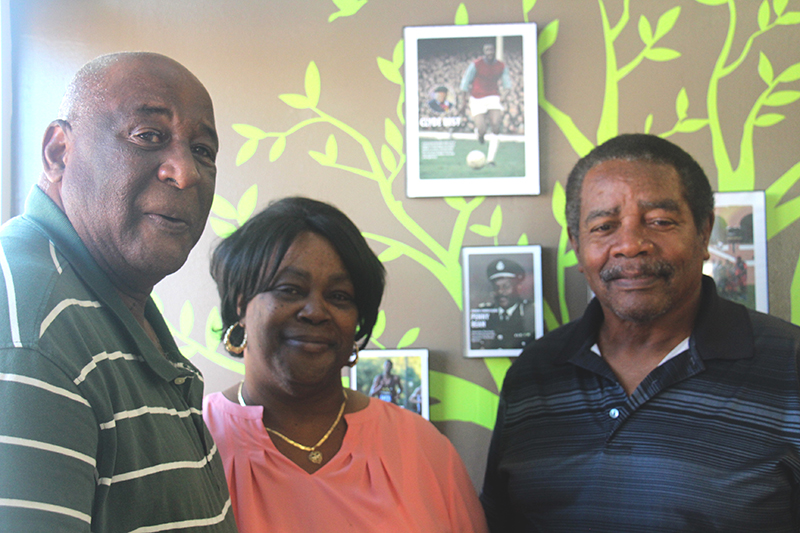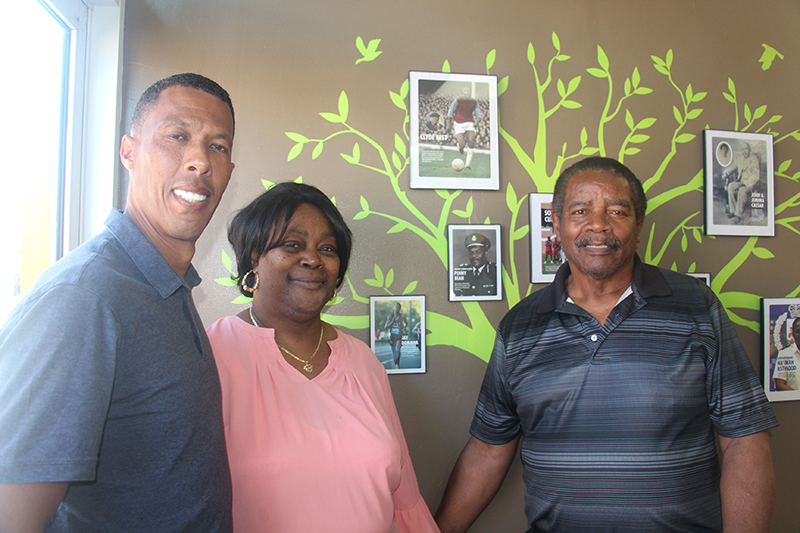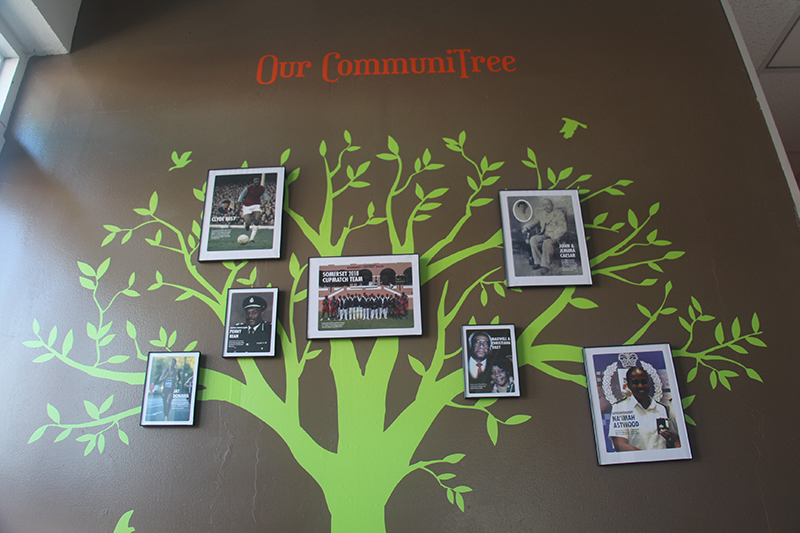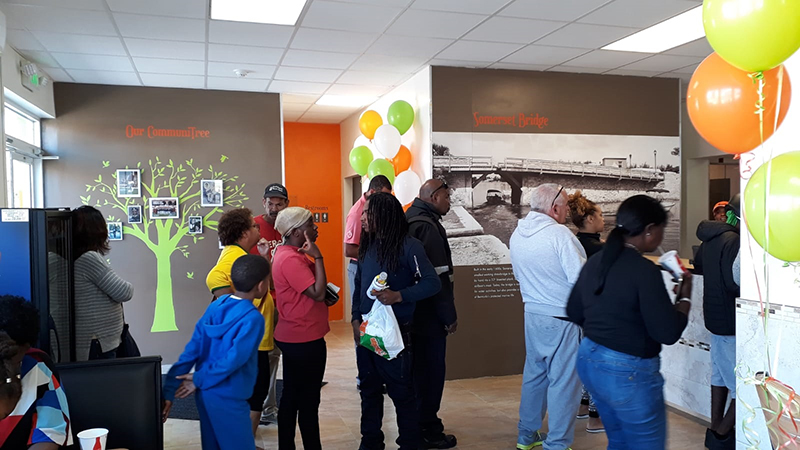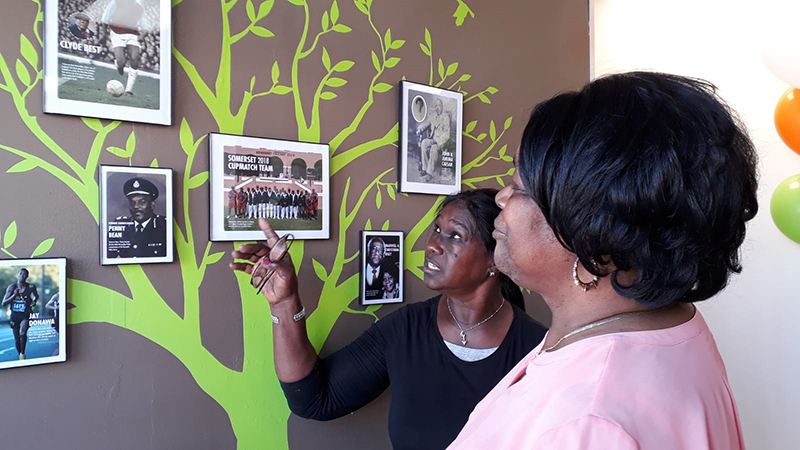 Read More About
Category: All, Business, Entertainment, News, Photos