The Department of Environment and Natural Resources is advising the public that "sealed containers of liquid" that are "found washed onto the shore should not be handled or opened."
A Government spokesperson said, "These containers may contain liquids that present a health and safety or environmental risk.
A recent container found on shore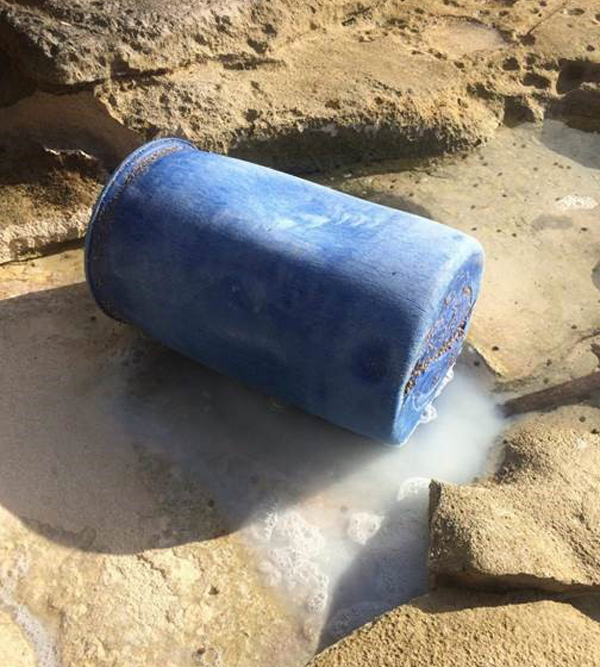 "Containers that are found should be reported immediately to the Bermuda Maritime Operations Centre at 297-1010 or dutyofficer@marops.bm.
"The Department of Environment & Natural Resources will investigate and coordinate with the Department of Parks and Ministry of Public Works to recover and dispose of any containers found.
"Spills on the Sea should also be reported to the Bermuda Maritime Operations Centre.
"The Department of Environment and Natural Resources thanks the public for their cooperation."

Read More About
Category: All, Environment, News