[Written by Mikaela Ian Pearman]
Afternoon Tea is always special but add in the holiday season and you've got something extra special.
Last Friday, I was invited to indulge in the ned Festive Afternoon Tea at the Hamilton Princess and I happily said yes. I adore afternoon tea and Christmas just takes it up a notch. Plus, it was my birthday weekend so I thought it was the perfect kick off event.
My youngest, Xavi joined me and once we arrived, we were seated outside on the gorgeous Crown & Anchor patio. He opted to start with hot chocolate with whipped cream while I enjoyed a glass of Veuve Cliquot.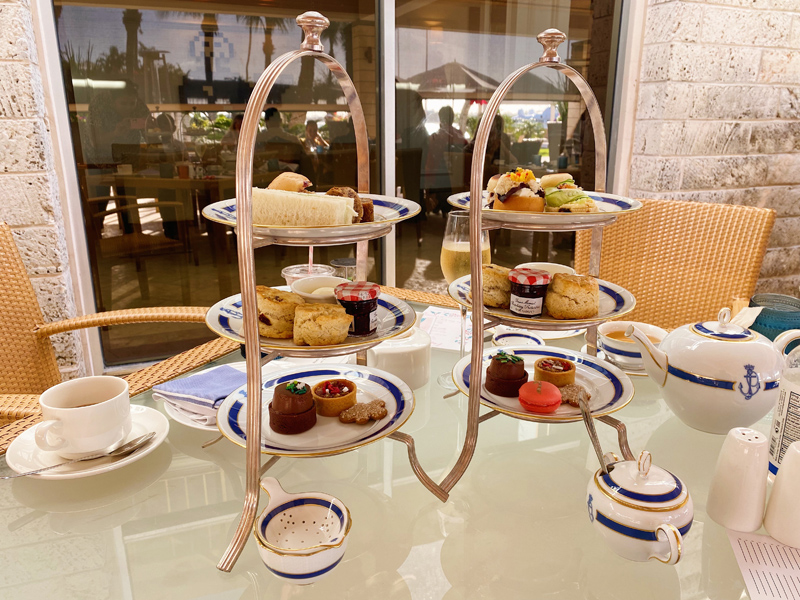 The offerings for the tea included scones, savouries, sweets and a selection of holiday-inspired teas. The kids menu was pretty much the same as the adult menut but with a twist [think bubble gum tea and milk and cookies for Santa].
But let's dive into what I enjoyed. The scones were raisin and plain with perfect clotted cream and raspberry preserves. Hamilton Princess has always had excellent scones and they were perfect on Friday. As a scone snob, I approve of these.
Next up, savouries – Turkey Sandwich with cranberry compote on an English muffin, Torched Brie + Glazed Ham with pineapple on a crouton, Minted Cucumber with feta + apricot spread, tomato confit on white bread and Zesty Crab with caviar, mascarpone, lettuce + mango on lemon brioche.
The crab was by far my faovurite. It was creamy, tangy and just delicious overall. I didn't have the Torched Brie + Glazed Ham, but I did have double the turkey sandwich, which was actually more like a chicken salad sandwich but with turkey and cranberry.. The flavours were delicious and I could've eaten more. The spread on the cucumber sandwich complemented the cucumber beautifully. Overall, the savouries were on point and definitely my favourite part of the tea.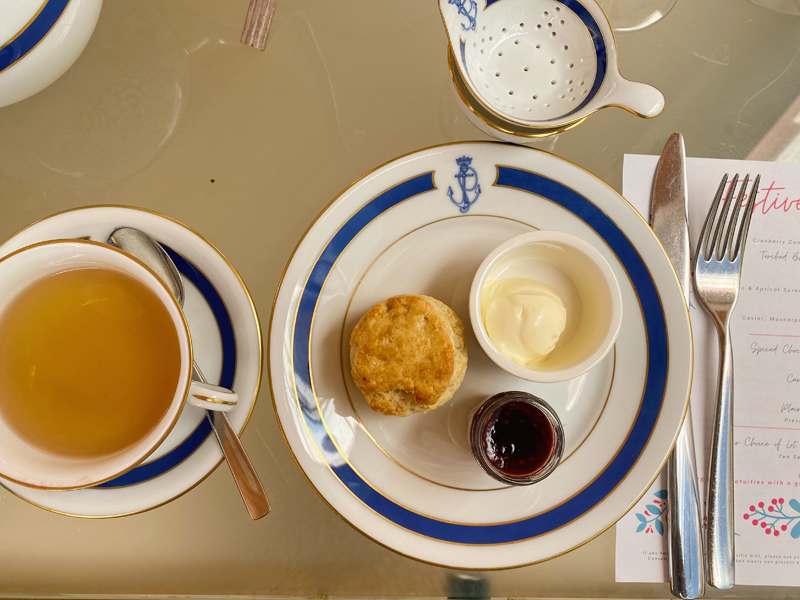 For sweets, I indulged in Spiced Chocolate Caramel Tart, Gingerbread, Candy Cane Macaron and Pecan Pie. It was all delicious but I have to say the tart and the macaron were the standouts. The tart was dark and rich while the macaron was light and full of peppermint flavor. Xavi declared the macaron was better than Oreos!
At the end, the awesome servers Olha, Jaswyn and Tah-Mi brought me a piece of cheesecake with a candle and sang happy birthday. It made an already awesome tea even better.
Overall, this was an incredible experience – the service and food were excellent. I will happily return before Christmas and I highly recommend you do as well.
The Festive Tea is $55 or $75 with a glass of champagne plus grats.

Read More About
Category: All, Entertainment