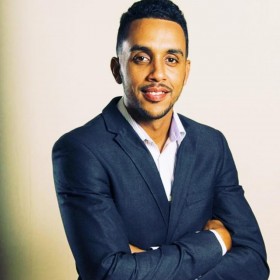 The Bookmart at Brown & Co and Crumpler Enterprises are getting set to present an event with author Chris Crumpler as he introduces his book How II Win on May 11 from 12.00pm to 3.00pm.
A spokesperson said, "How II Win is a brief exploration of Chris' life in which he shares some of the lessons he learned and experiences he had along the way. This enlightenment has led him to an understanding that "winning" comes from all your experiences, both good and bad.
"Chris has come to embrace some difficult realities in his life. He hopes that what he has shared in this book will resonate with everyone and offer encouragement for the future.
"The Bookmart at the Brown & Co. will be hosting the book signing on May 11, 2019 from 12.00pm to 3.00pm at 35 Front Street in Hamilton."
Martin Buckley, Department Manager at The Bookmart at Brown & Co, said, "We are delighted to be hosting this event. The best part of The Bookmart team's job is working with local authors."
Book editor Melanie Bray said, "Working with Chris was literally a dream come true. To be a part of his journey and his mission is truly an honor. Chris has the ability to make everyone feel valued and empowered, while making no excuses and taking none. His message is powerful, yet simple, our greatest struggle is with ourselves."
"Please come join us this Mother's Day weekend to meet Chris and grab a copy of his book for mom."

Read More About
Category: All, Entertainment