They say that once an educator, always an educator. This rings true for retired Bermudian educator Dr Sheila Holder, who penned the 2014 children's storybook Samantha's Secret Hiding Place.
Drawing on the author's own memories of growing up in Bermuda, the profusely illustrated book is set in and around Southampton's Sinky Bay and is aimed at "encouraging the imaginations and natural curiosity" of children according to Canadian publisher Maple Leaf Publishing.. .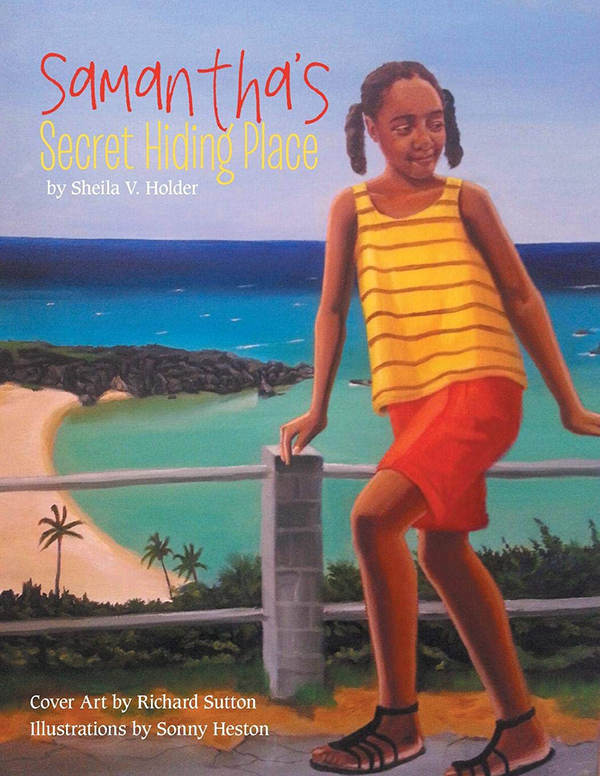 Samantha's Secret Hiding Place tells the story of Samantha, a young, inquisitive and resourceful Bermudian girl who loves to play hide-and-seek and whose playfulness and interests are encouraged by her family.
"The book is big in enforcing positive family dynamics," said Maple Leaf Publishing this week. "There is no misery, conflict, or tragedy. There is only a delightful frivolity, story-telling that encourages imagination and natural curiosity in young children."
The book is aimed at children between the ages of four and eight..
"Yet, the grown-ups can be easily transported in its world of small, secret, hiding places, to corners earmarked and rooms landmarked," said the publisher. "It is ideal for family reading, anytime, anywhere – be it all cuddled up in bed, or adventure style underneath a huge blanket with a flashlight".
The book will be promoted at the Word On The Street on September 14 in Halifax, on September 21 in Lethbridge, and lastly on September 22 in Toronto.
Samantha's Secret Hiding Place is now available at Amazon.com and other online vendors.

Read More About
Category: All, Entertainment