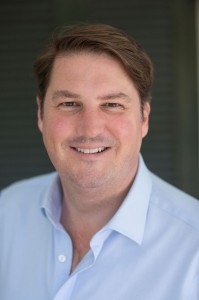 [Opinion column written by Shadow Legal Affairs Minister Scott Pearman]
Snap! Makes you think of that breakfast cereal: Rice Krispies. Snap, Crackle, Pop.
A 'snap' election is when a government decides to call an election unexpectedly and sooner than needed. The Burt Election is some two and half years sooner than needed. Premier Burt does not actually need to hold any election until December 2022. Yes, that's right, not until 2022.
Professor Google explains: "Since the power to call snap elections usually lies with the incumbent, snap elections often result in increased majorities for the party already in power provided they have been called at an advantageous time."
Is this an advantageous time?
We are in the middle of a lethal health pandemic. Is this really the best time to ask Bermudians to head to the polls?
The reason for the Premier's Million Dollar Election, of course, is that the Premier knows our Island is experiencing economic freefall. If he leaves his election any longer, the voters will surely punish him at the polls because the economic pain will likely get much worse.
Some pundits have commended the Burt Administration for clever politics. But will this political ploy prove clever in the end?
Professor Google's explanation of snap elections also contains this warning: "However, snap elections can also backfire on the incumbent resulting in a decreased majority or in some cases the opposition winning or gaining power."
Premier Burt's snap election was both predictable and a poorly kept secret. It may yet backfire.
A Touch Of Sunstroke
The famed poet T. S. Eliot said that April was the cruelest month.
Nope. Sorry T. S. [Thomas Stearns, since you asked], but it's definitely August. Why?
Take one look at your BELCO bill. August was hot! I will spare you the full Robin Williams riff from Good Morning Vietnam, but come on: it was real hot.
Historically, August is also a strange month for politics. In England, August marks the peak of the "silly season" – so called because the UK Parliament breaks for the holidays and the British Press spills ink over frivolous stories.
In Bermuda, we had August silliness too: a snap election only the Premier really wants.
So I have been out canvassing voters under the August sun. And let me tell you, it has been real hot. Hopefully election fever does not lead to full-blown sunstroke.
Phone A Friend Or Ask The Audience?
Sticking with films – about a decade ago there was a breakout movie called Slumdog Millionaire. Do you remember it?
It won a few Oscars. There was a young man answering questions on a gameshow in India. He had to choose correctly from four different answers.
If the question was too difficult, the contestant could ask the audience to vote on their preferred answer. Or the contestant could phone a friend and ask.
Just before The Burt Election, the Premier had a question for Opposition Leader Craig Cannonier. Premier Burt wanted to know whether more MPs might follow Trevor Moniz and retire from Parliament.
So why didn't the Premier just phone a friend?
Instead, he decided to write a letter to the Opposition Leader. The Premier then immediately posted this letter on his social media page. Odd…
The two leaders had [apparently] been communicating frequently during Covid 19. So was this a silly PR stunt gone wrong? Or was the Premier actually seeking an excuse to call his election, despite the health pandemic?
Remember, the Burt Administration was not required to hold any election until the end of 2022. Yes, 2022. And the Government already had a 25-11 majority to implement any solutions the Premier may have had.
More likely, this election is Premier Burt's gamble to gain five more years of political power, before the People realize how bad our economic situation truly is.
The gameshow question is this: Will the Premier be rewarded for calling his irresponsible snap election?
You're the audience folks, so I'll ask you. How will you vote on that answer?
- Scott Pearman

20 Most Recent Opinion Columns

Opinion columns reflect the views of the writer, and not those of Bernews Ltd. To submit an Opinion Column/Letter to the Editor, please email info@bernews.com. Bernews welcomes submissions, and while there are no length restrictions, all columns must be signed by the writer's real name.
-
Read More About