On Sunday, June 9, an event will take place in order to honour Dr. C.A. Smith and his contributions to the island, "along with a moment to honour loved ones gone and cherishing the present."
The event will be held at 55 Court Street from 5.00pm to 9.00pm. Included will be guest speakers, the Dr. C.A. Smith building reveal, music by Working Title Band, shopping specials and vendors, a special candlelight vigil and musical tribute, and more.
The event poster says, "Please join us in honoring Dr. C.A. Smith and a day of loving remembrance to all our loved ones gone, but forever close to heart.
"Photos of your loved ones welcomed for a memorable montage.
"Dr. C.A. Smith: a man of principle, heart & integrity who overcame many struggles which helped pave the way for other black doctors in Bermuda during his lifetime.
"May we connect in this heartfelt event together – hope to see you there."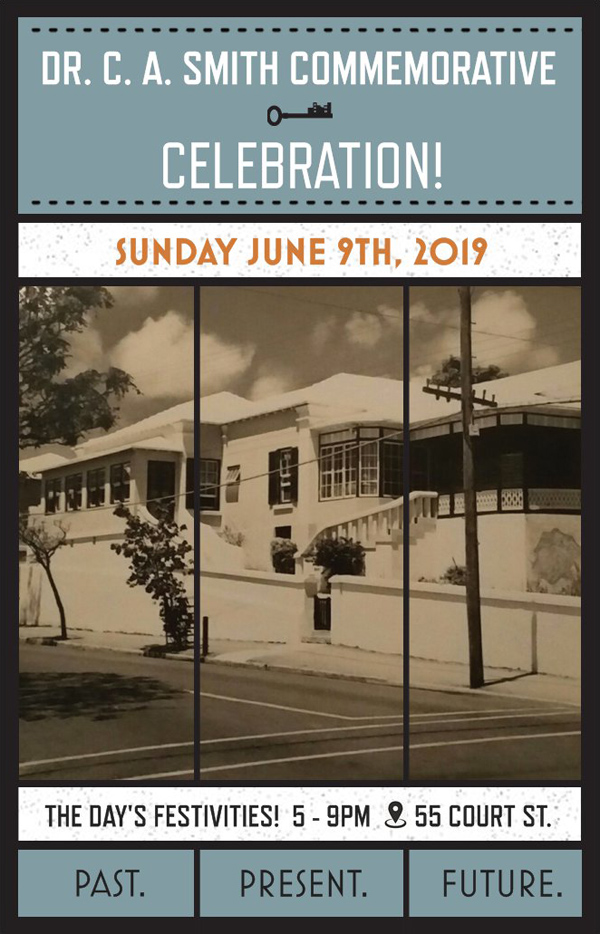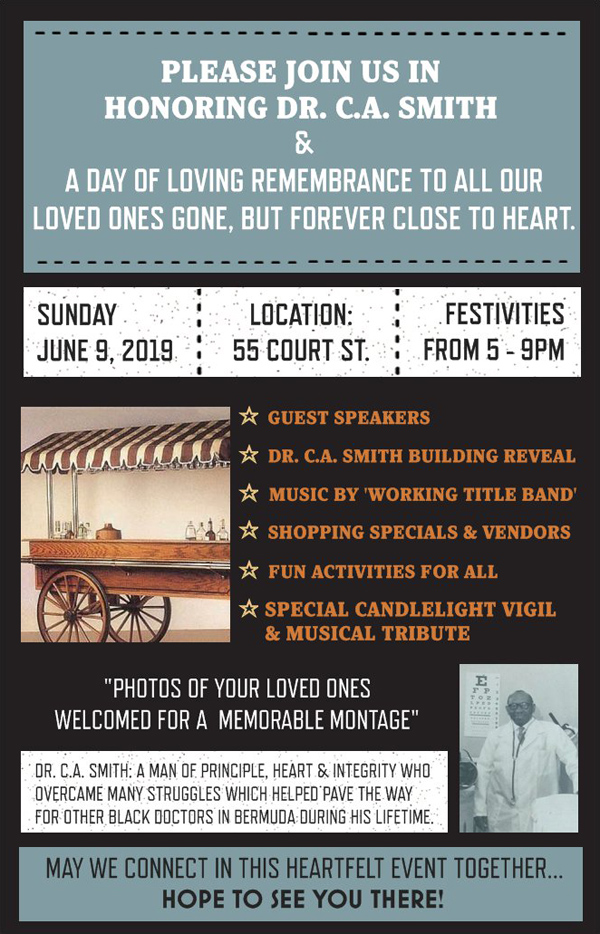 Read More About
Category: All