On the replica of the Deliverance, with a "Hear Ye" from the St. George's Town Crier, Minister of Labour, Community Affairs & Sports Lovitta Foggo opened the St George's Marine Expo earlier this month.
The Minister was joined by title sponsor Rubis, BEDC, representatives from the St. George's Foundation, and other sponsors.
Minister Foggo said, "I encourage everyone to take their time soaking up today's festive family atmosphere, browsing through the various stalls and talking to Bermuda's hardworking business owners.
"Please also don't forget to stop by to check out the many youth focused sea initiatives such as the Endeavor program and the Bermuda Sloop Foundation, which are doing an excellent job turning the Island's young people into skilled seamen and women and budding new business owners."
Hundreds came out to the 4th Annual Marine Expo on Sunday, May 18th, which honours history, celebrates sport, embraces technology and recognizes the opportunities in Bermuda's Maritime Environment.
Ray Lambert, BEDC MSME Director and co-organiser of the event, said, "It is important to continue the annual celebration of Bermuda's Marine history and culture and to share the opportunities that the industry provides."
Peter Frith, Director of St. George's Foundation; George Dowling, Mayor of St. George; Ray Lambert, BEDC MSME Director; Mark Soars, Bermuda Yacht Services; Erica Smith, BEDC Executive Director; Peter McGlashan, RUBiS Bermuda Ltd; Minister Lovitta Foggo; David Frith, Town Crier of St. George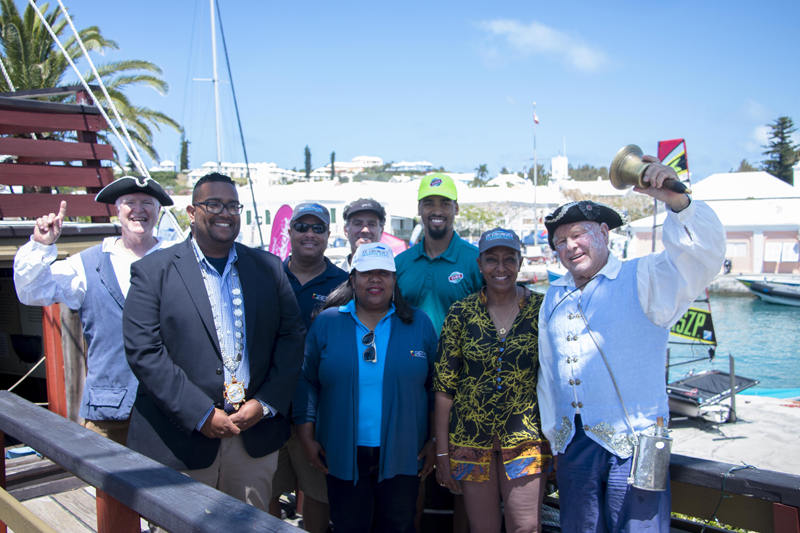 The Bermuda Powerboat Association race opener was one of the highlights at this year's Expo, and Robert Cardwell, Commodore of the Bermuda Powerboat Association stated, "We were happy to work in partnership with the organizers of the Expo and it allowed us an excellent venue to launch our race season."
Attendees were able to participate in a variety of free and paid events that included land and water experiences. There were over 70 vendors that participated in the Expo, ranging from boat dealers, marine accessories and service providers, Government and environmental agencies, water sport organizations, food art, and children's activity vendors.
A key experience was the Hobie Wave taster sailings for kids by the Endeavor Programme. Other activities included Marine and ports pilot boat tours, pilot gig tasters, cars, and motor-boat races. U-Sail Bermuda's second year of participation in the Expo provided foiling Laser and Aero sessions, which was accompanied by an introduction to foiling presentation with the founder, Maja Penruddocke.
Live video replay
According to Maja Penruddocke, "We received lots of positive feedback by visitors to what a good idea this event is to showcase Bermuda's marine industry. We can only recommend this event, appreciate the organizers time spent to make it happen and we are very proud to have been a part of it."
Always a treat, fishing boats lined the docks and provided the sight of onsite filleting of the haul for the day.
Mr. Lambert said, "The St. Georges Marine Expo has become a staple event for the Town and the Bermuda public. Every year we continue to grow the event through participation and feature experiences and this year was no different. We thank all the participating sponsors and vendors for their help in making the Expo come alive. Their continued support ensures the success of this event."
Said Graham Redford, General Manager of RUBiS Energy Bermuda Ltd, said, "Rubis recognizes the Expo as a key event for St. George's and having our headquarters located in the Town, it makes perfect for us to continue to support an event like this that celebrates our maritime culture and history. It has been a pleasure working with the BEDC and everyone involved with helping to make the St. George's Marine Expo a success."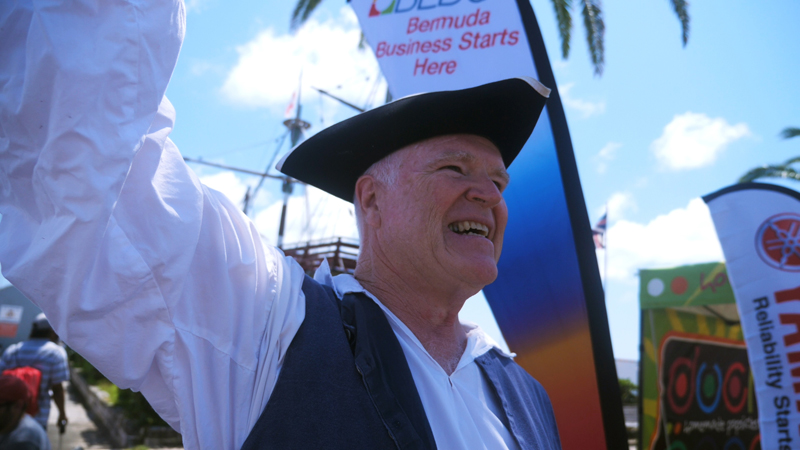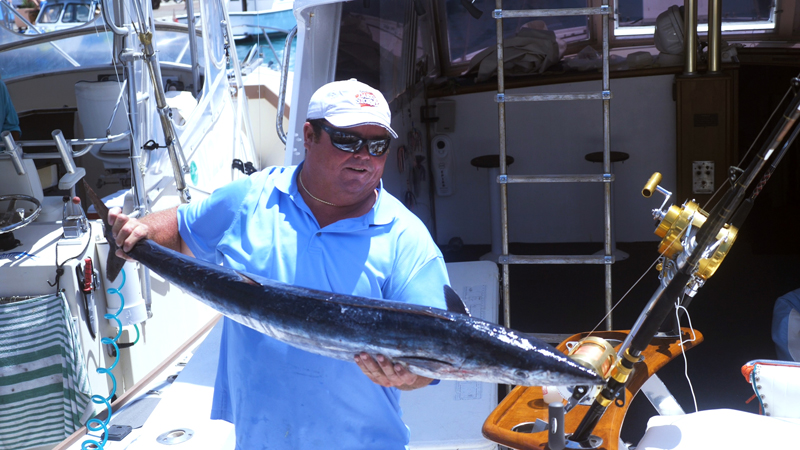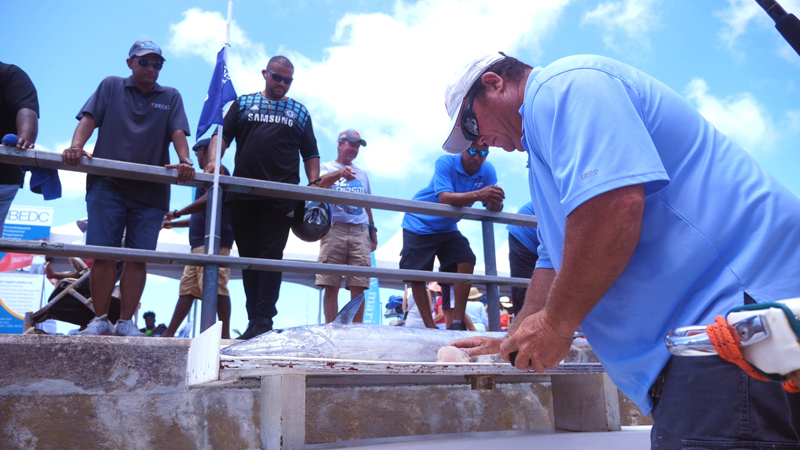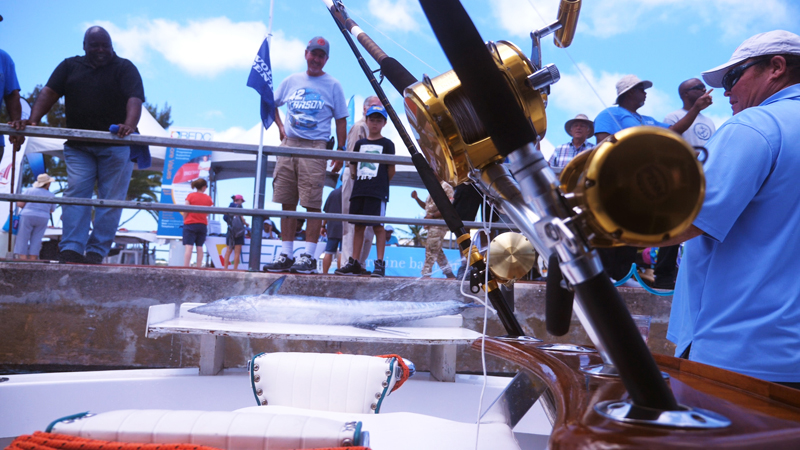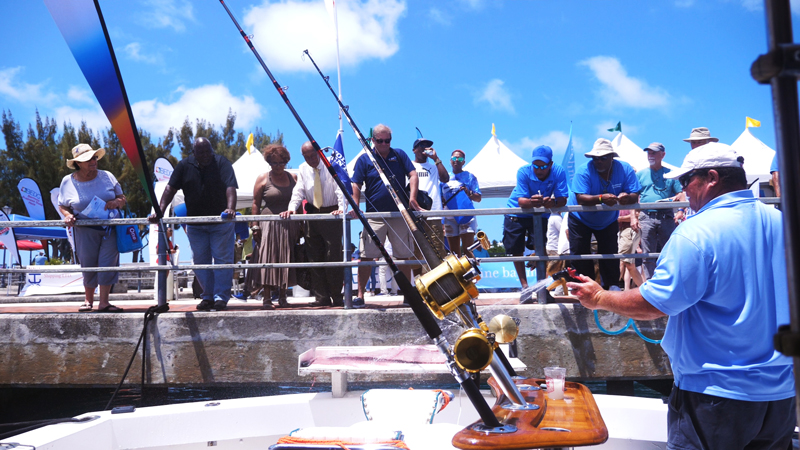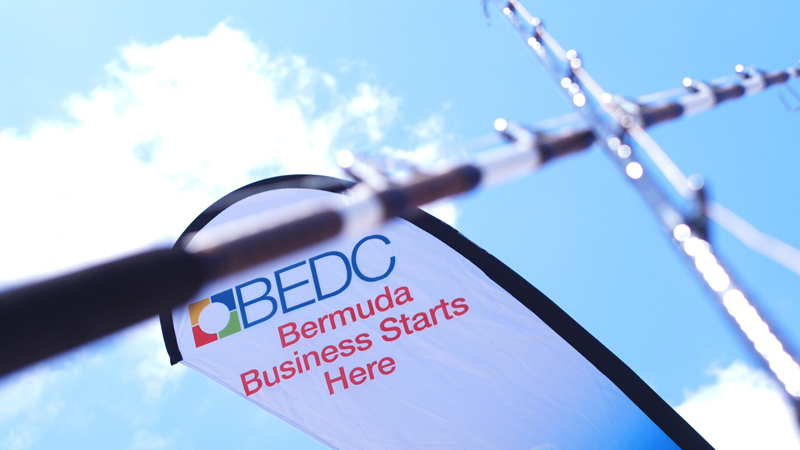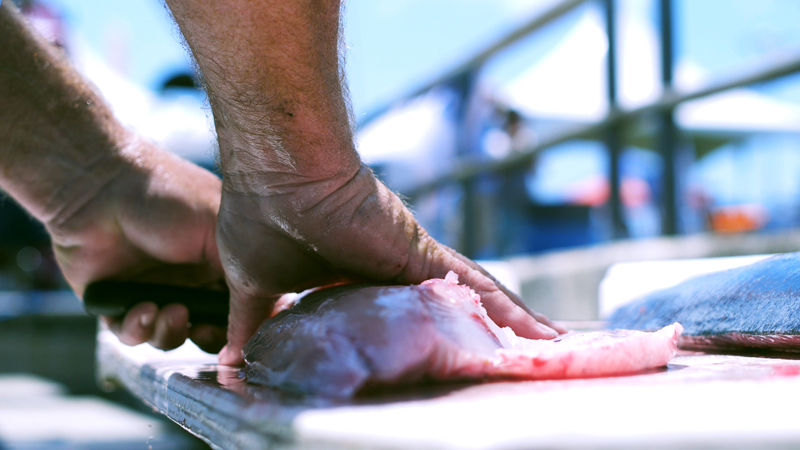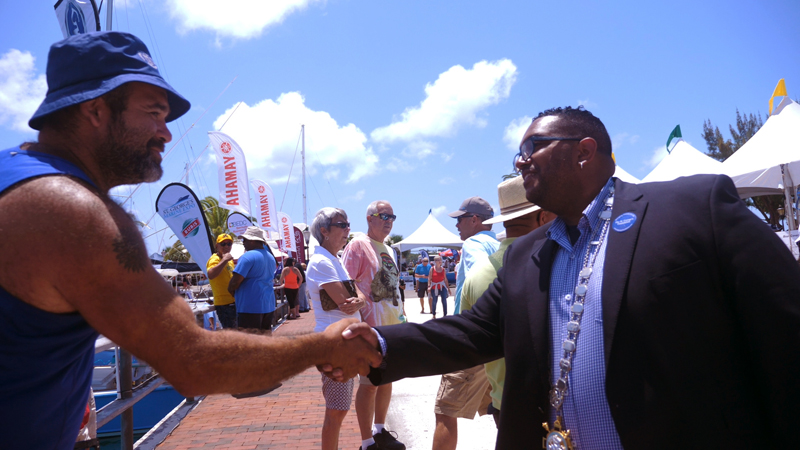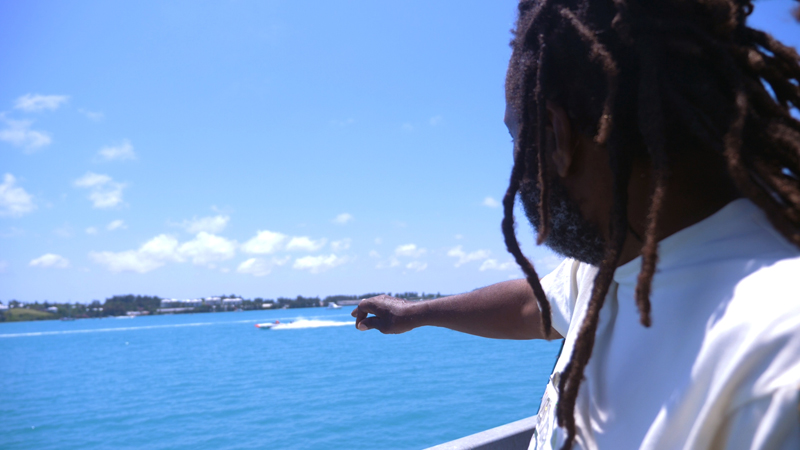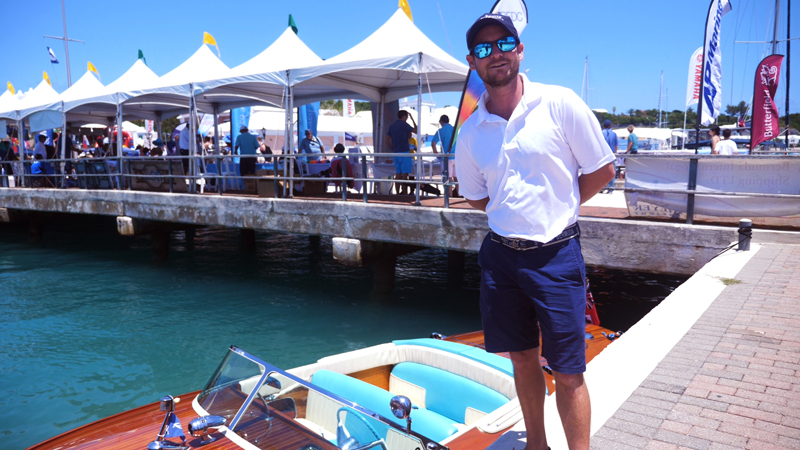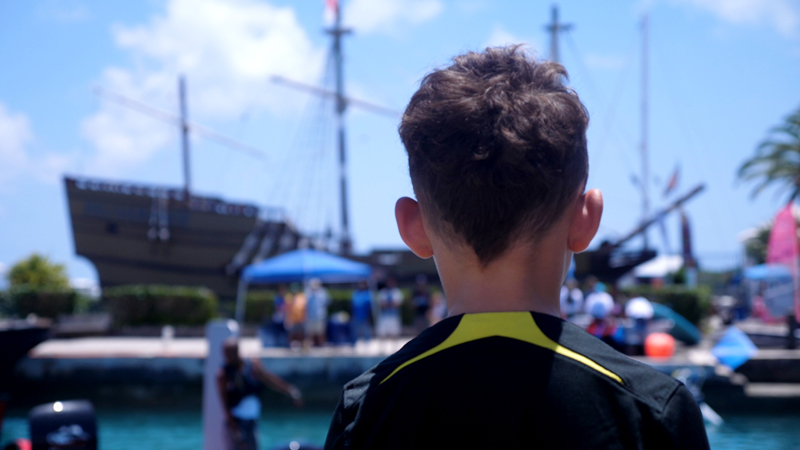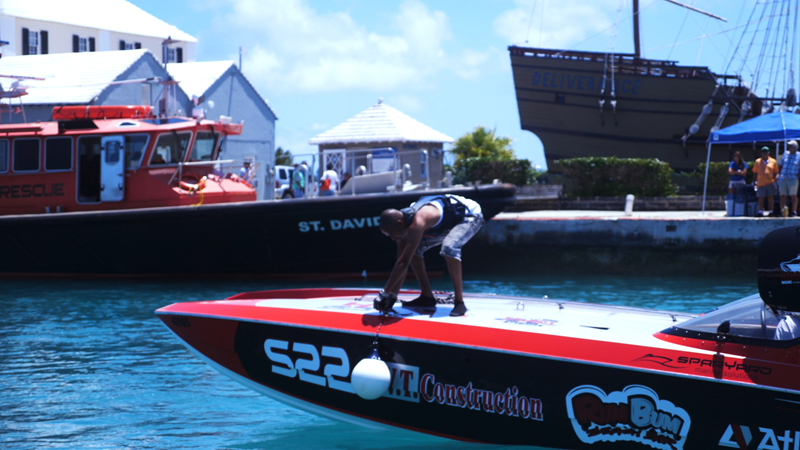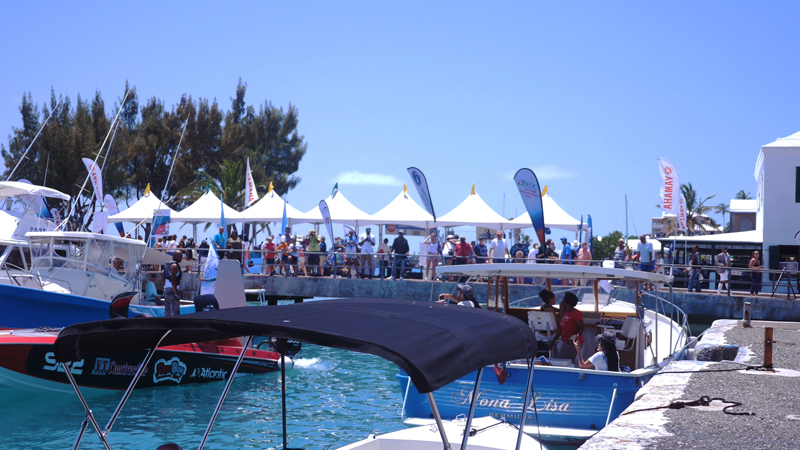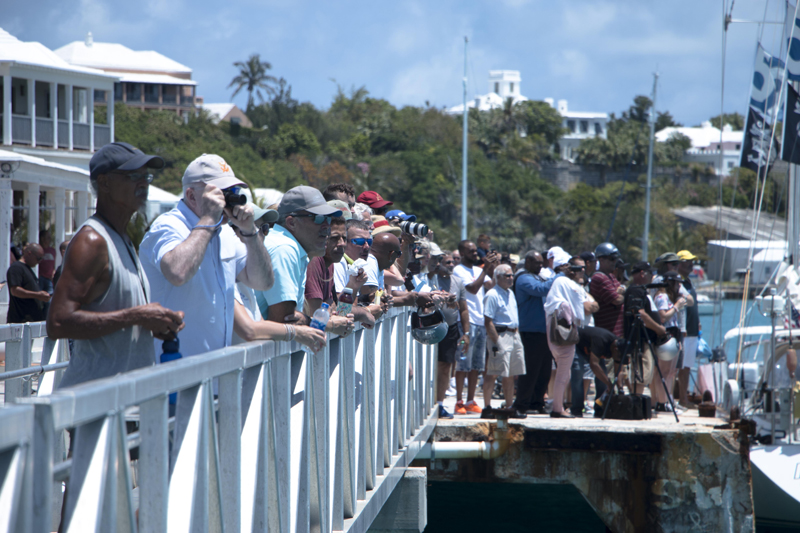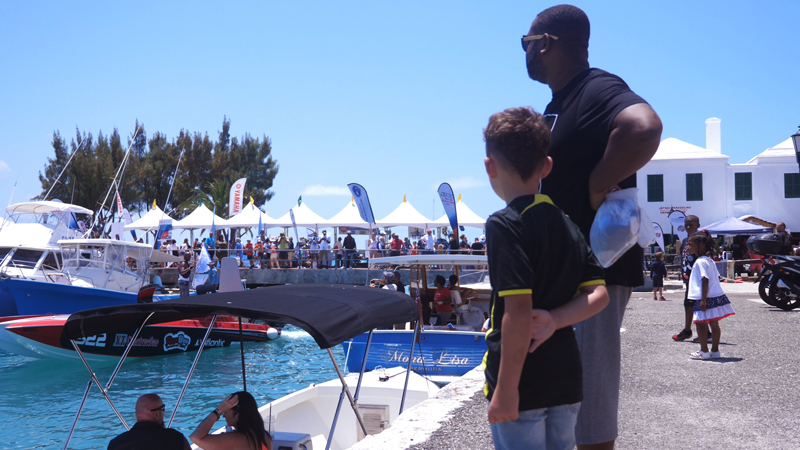 Read More About