[Written by Zeeko Johnstone]
I am a Mechanical Engineer Trainee with The Ministry of Public Works. After graduating from CedarBridge Academy in 2011, I began my long but fulfilling journey to becoming an engineer. During that time, I won multiple scholarships and summer employment opportunities with the Bermuda Electric Light Company where I had the privilege to introduce robotic engineering to middle school students.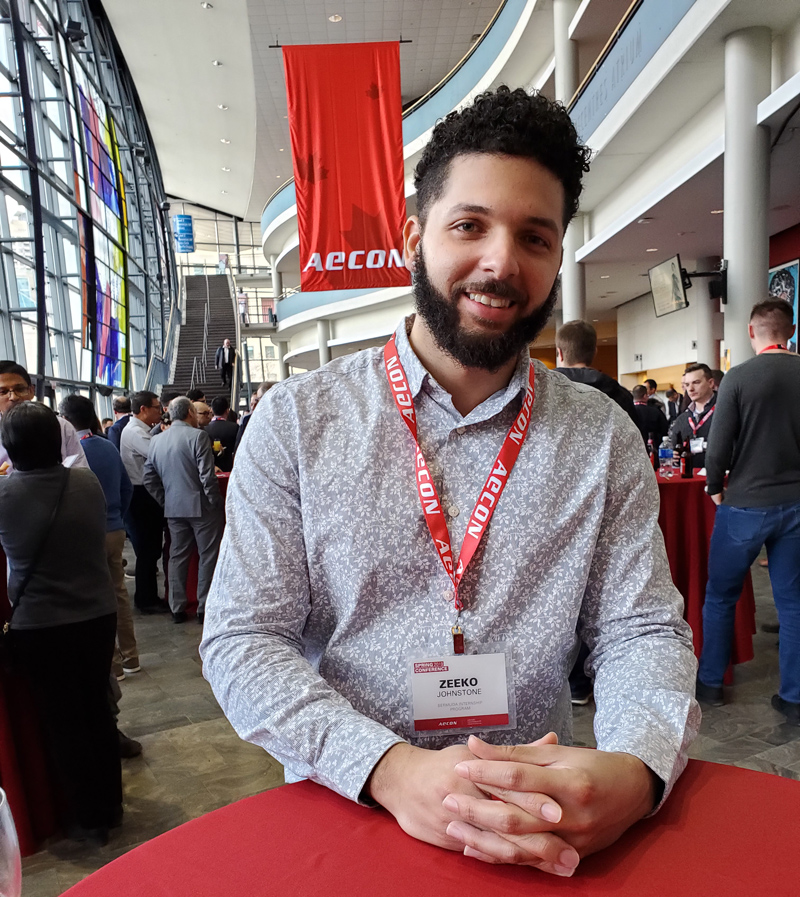 In 2017, I completed my Bachelor of Science in Mechanical Engineering program with distinction from Florida International University in Miami, Florida.
With the opportunity provided by the collaboration with the Ministry of Public Works and Aecon, I have been fortunate to gain international experience and continue to develop and enhance the skills I need for my professional career.
In early January of this year, I began my journey to Toronto to intern with H. H. Angus Consulting Engineering Firm, the mechanical contractors for the Bermuda Airport Redevelopment Project and numerous other major projects across Canada. H.H. Angus provides provides innovative engineering and building information modeling services.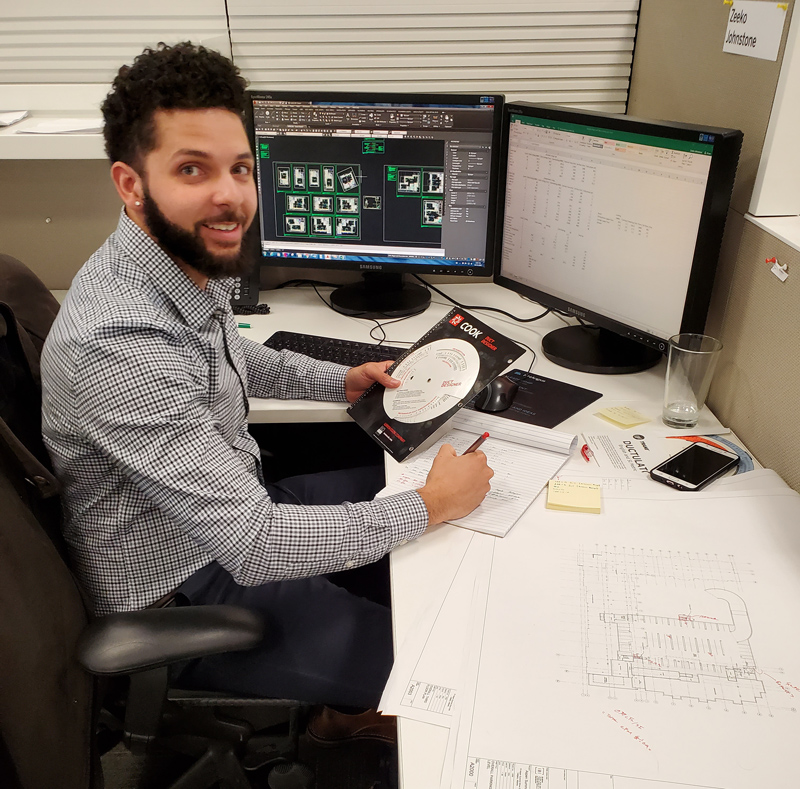 Even though I am only three months into this programme, I have already learned the fundamentals as well as cutting edge software and designs in the HVAC industry.
In this time, I have also been working on many major projects over Canada such as the All Seniors Care condominium style retirement homes in Oakville, Ontario and Aspen, Alberta, the Waterloo Recreational Center, and other commercial building mechanical fit-outs. My role with these projects is to work alongside other engineers to design and draft the heating, air conditioning, ventilation and plumbing plans.
All in all, this has been a once in a lifetime experience that has been provided by Aecon and the Bermuda Government. They have given me the opportunity to attend numerous professional development training courses, and company events where I have made many new and valuable relationships.
Most importantly, this internship will aid my goal of becoming a professional engineer by providing Canadian experience that is a requirement for obtaining a professional engineering license through the Professional Engineers of Ontario organization. I look forward to enhancing my skills during the rest of my time in Canada.

Read More About