The Board of Directors of the Walter S. Saul Youth Exchange Bursary announced two 2019 recipients of the annual award.
Aleston Armstrong Jr of CedarBridge Academy and Seon Tatem of the Berkeley Institute, are this year's winners of the bursary [registered charity 993] that was established last year by Rotary Exchange alumni to provide financial backing for academic youth exchanges and overseas cultural experiences.
Garon Wilkinson, Director | Paolo Odoli, Deputy President, Director | Seon Tatem of The Berkeley Institute | Aleston Armstrong Jr of CedarBridge Academy | Akbar Lightbourne, Director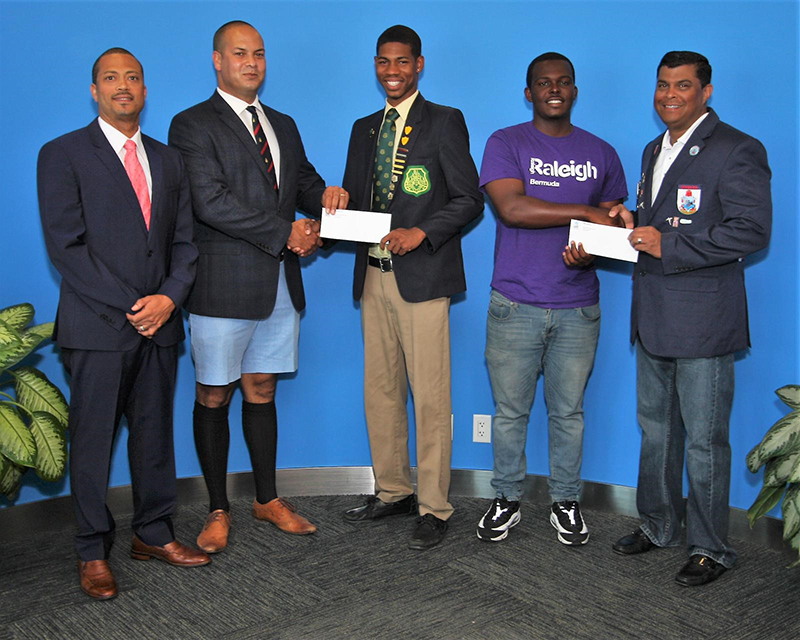 "After reviewing this year's applications, our committee selected these two young men as 2019 recipients as they both have demonstrated character traits we believe will make them excellent overseas representatives of Bermuda and our youth," said Jereme Ramsay, Board President and Executive Director.
"On behalf of the Board, I would like to congratulate both Aleston and Seon and wish them well as they embark on their upcoming overseas experiences."
Armstrong is set to participate in a 10-week July expedition to Nepal with Raleigh Bermuda, while Tatem will travel to Brazil as an International Rotary Youth Exchange student in August.
"Our Board hopes the result of their experiences produces a positive domino effect, unlocking their potential and leading to more opportunities" said Mr Ramsay.
"We hope it gives them tools to succeed in any future endeavours they choose to embark on, and to enrich other people's lives in whatever capacity they can."
Seon Tatem and Aleston Armstrong Jr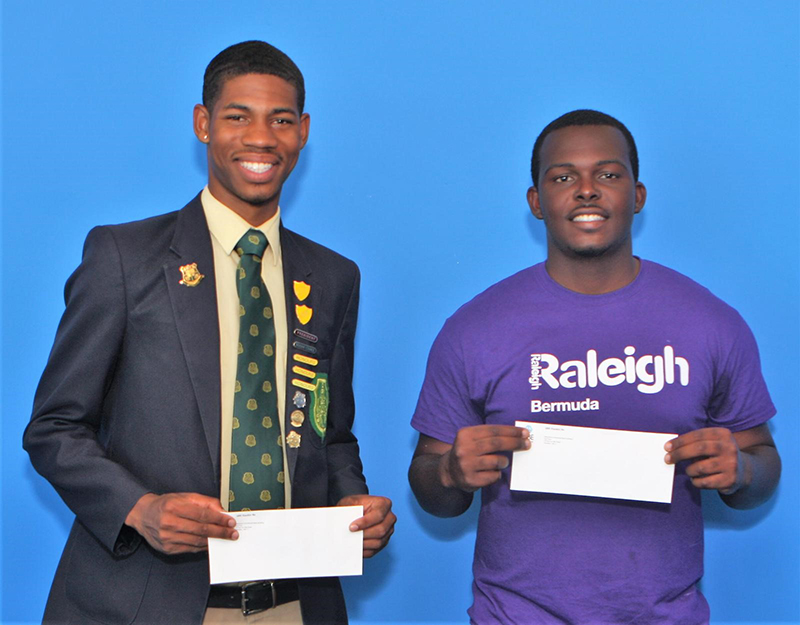 The non-repayable bursary awards are made possible by community generosity through annual fundraising initiatives. The bursary is dedicated to reducing financial barriers and allowing successful applicants to participate in high-quality international youth-exchange programmes.
If you are interested in supporting upcoming Walter S. Saul Youth Exchange Bursary fundraising initiatives, please send us an email [walterssaulbursary@gmail.com]. Personal and corporate donations of all amounts are welcomed.
Criteria and application forms for the annual bursary can be found on www.bermudascholarships.com.

Read More About