Kennette J Burgess has won the Winston-Salem State University Founder's Day Alumni Achiever Award.
A spokesperson said, "At HBCUs [Historically Black Colleges & Universities], homecoming events are going on around this time, when alumni from all over return to their alma mater to interact with the students, give back to their university, and fellowship together with a full week filled with events.
"However, for one Bermudian last week during her homecoming, she was awarded one of the highest honours as an alumni as a Founder's Day Alumni Achievers Award for her success in her career and in community service efforts."
Ms. Burgess said, "I was one of seven alumni chosen to win this award and at first I was shocked because I didn't know that it was just seven of us chosen from all ages. I had to wear my regalia, join the processional on stage with the faculty, Chancellor, City Mayor, and other awardees. This was a humbling experience I could only thank God for, a true dream come true."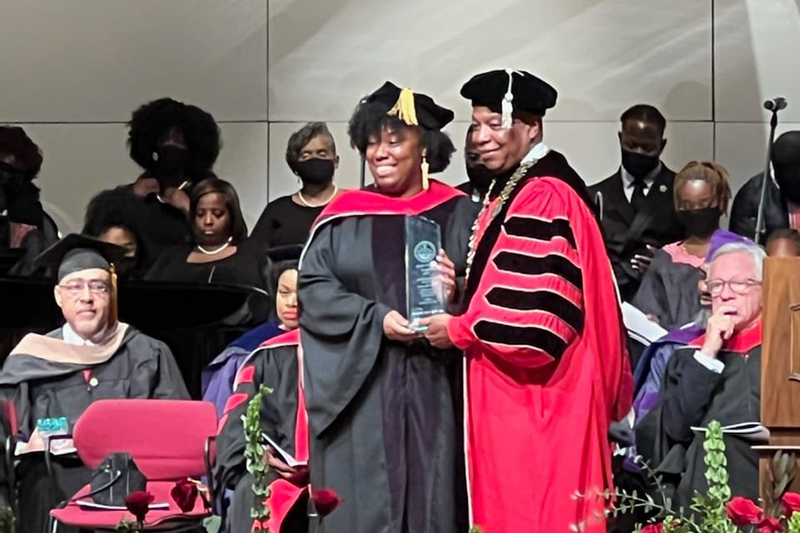 The spokesperson said, "Kennette J Burgess, daughter of Lovette Burgess-Pemberton from Crawl Hill and Kenneth Pop Simmons Jr from White Hill, was awarded from Winston-Salem State University [WSSU] as they celebrated their 130th anniversary of their founder Simon G Atkins. Dr Atkins first opened WSSU as a Teachers College and now it has over 40 degree programs, is know as the 'Best "A" Elementary Education Programs in the Nation,' ranked #1 Historically Black Nursing School in the Nation, and also was the 'First Commission on Sport Management Accreditation [COSMA] Accredited Sport Management Program at an HBCU,' which is an accreditation that Kennette, as a Sports Management Graduate on the Alumni Board, helped the University to secure last year.
"This makes the third award Kennette has received from her university; the first was during her four-year undergraduate tenure [pre 2009] when she won Who's Who in American Students, then in 2015, she won the 40 Under 40 Alumni Award, and just recently winning the prestigious Founder's Day Alumni Achievement Award."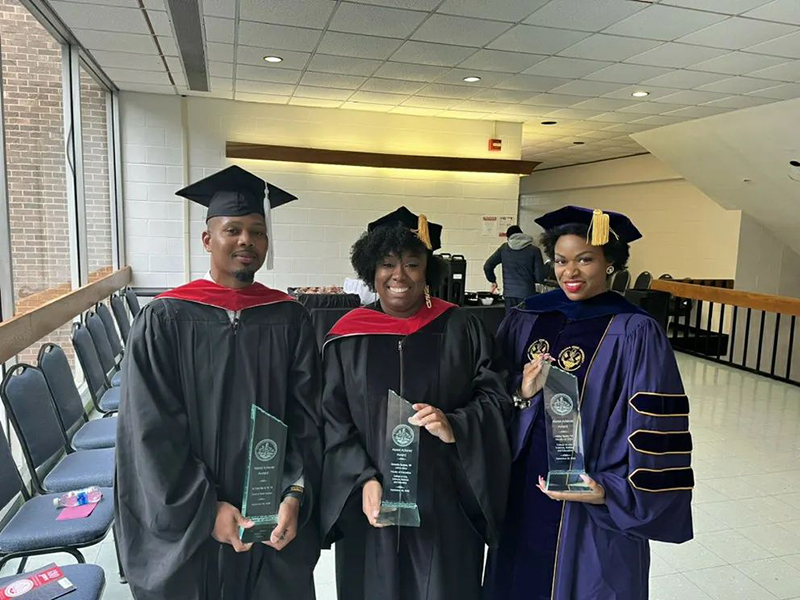 Ms. Burgess said, "All glory goes to God because He was the one that directed my path to WSSU and has been leading me in my career and community efforts ever since. It wasn't until I was spiritually empowered to start FOCUS Marketing & Development Solutions part time in 2017, and then led to resign from my 10 year job in 2020 to go full time with my business.
"Thanks to my family, friends and clients who continue to support me. I am just glad to be able to represent my small but powerful island nation of Bermuda and let other young, Bermudian, Black, and female students and entrepreneurs know that they too can be successful, even when they come from a small island and have faced many trials in their life."

Read More About