The winner of the Eunice Veronica Sharpe Memorial Award at Francis Patton Primary School has been announced, with Kamila Simons received the award at the prize-giving ceremony at the Hamilton Parish school.
Kamila eloquently delivered the closing expression of appreciation to the packed assembly hall.
In addition to the student's personal memorial plaque, a Bermuda Cedar plaque will be placed in the school bearing her name and the year she won the award.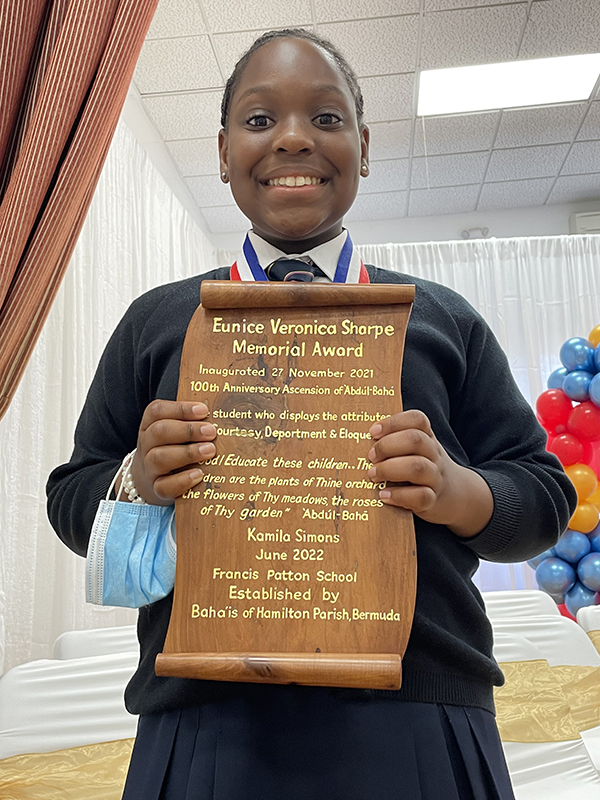 Among those in attendance were the three daughters of the late Ms Sharpe, Veronica, Jo-Ann and Florence, who all attended Francis Patton Primary School. Florence is a teacher at the school.
A spokesperson said: "Established by the Baha'is of Hamilton Parish in honour of the late Mrs Eunice Sharpe, the award was a way for the local community to mark the 100th-anniversary commemoration last November, 21 of the Ascension of 'Abdu'l-Baha, 1921-2021, son of Found of the Baha'i Faith, Baha'u'llah.
"Born and bred in the Cottage Hill area of Hamilton Parish, the late Mrs Sharpe rendered many services to the school where her children attended, and today one of her children teaches at the Primary School.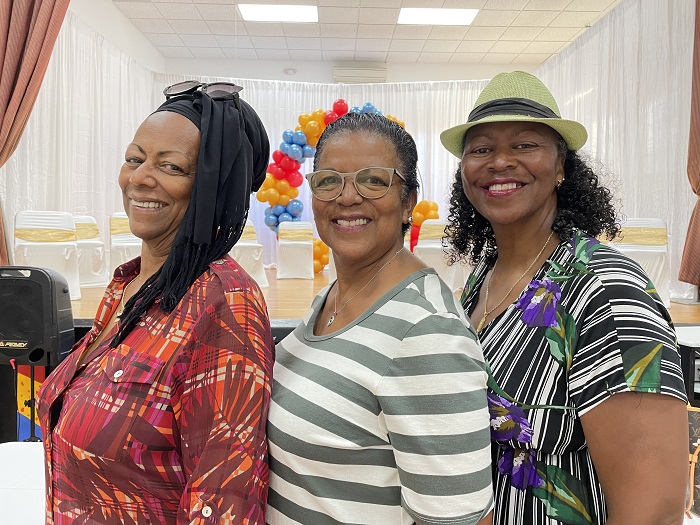 "The student, chosen by the school, reflects and mirrors those attributes and qualities of Mrs Sharpe, who was always cheerful, courteous, friendly, articulate, and her face was always wreathed in smiles."
Read More About