The Bermuda's Junior Boys Team are off to Orlando, Florida today to compete in the AAU 2019 National Championships.
The event is taking place at the Orange County Convention Center from June 21-23 and features 40 different divisions with hundreds of teams. Bermuda will be competing in the Boy's 18′s division with matches at 9 am, 11 am and 1 pm on Friday.
The schedule is:
9 am vs Raptors from Florida
11 am vs los Mulos from Puerto Rico
1 pm Prevail from Pennsylvania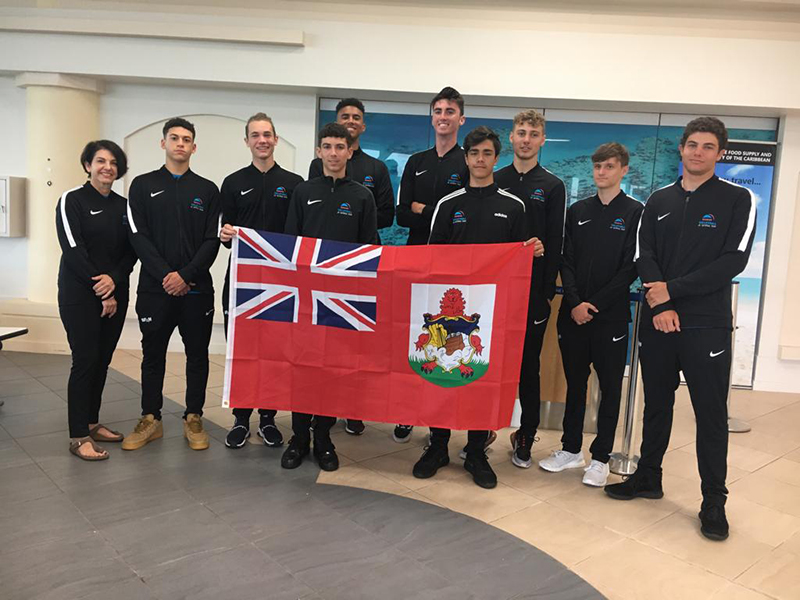 "Results will be available on Advanced Event Systems. Click here and search for Boy's 18s Division. We will post results as they come in," a spokesperson said.
"The tournament organizers will be streaming all matches. Go to the link below, and type in the Court #. For the first game tomorrow it will be #162. You will need to sign-up to BallerTV, and there is a charge to watch. It is $39 for entire event pass with ability to go back and watch games.
"Bermuda's team includes: Connor Somerville, Adam McDonald, Aidan McPhail, James Luckham, Ben Edwards, Joshua Blee, Steven Camara, Noah Simons, Jaden Malpas and Tyler Hurdle. Head Coach Denise Somerville, Asst Coach Dylan Somerville."

Read More About