Teresa Perozzi, former WBA Middleweight world boxing champion, has announced a partnership with Agathe Holowatinc, author of health food book FUELLED, to co-found a health and wellness company – called FUELLED Bermuda Ltd – that is "devoted to helping the people of Bermuda get healthier, lose weight, feel more energized and enhance performance in all areas of their life by realizing success in their health-food related goals."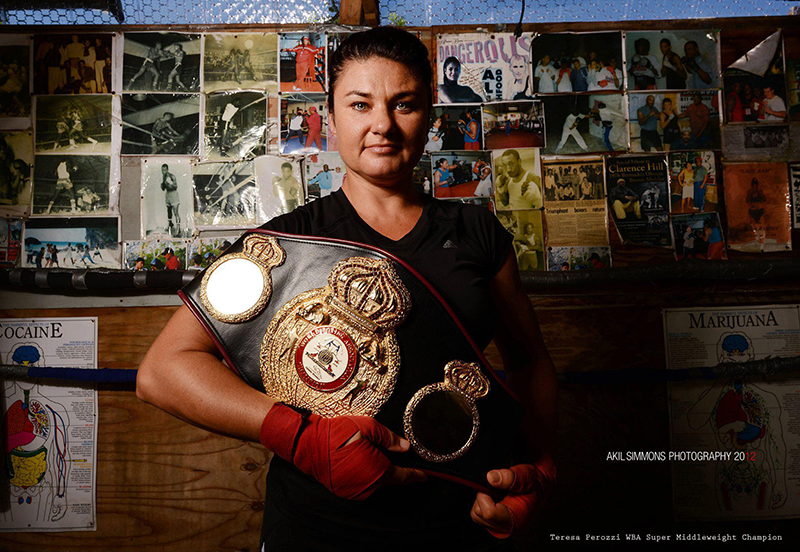 A spokesperson said, "The new company will be offering a variety of services such as one-on-one high performance food coaching, nutrition workshops, seminars, presentations, church events, gym events, company events, health food cooking demonstrations, personal chef services, as well as specific services to restaurants and bars to help them up-level their menu options so it's more convenient for Bermuda residents to make nutritious and tasty food and beverage choices everywhere they go, and more."
"Perozzi and Holowatinc also aim to do charitable work at no cost to underserved communities in Bermuda.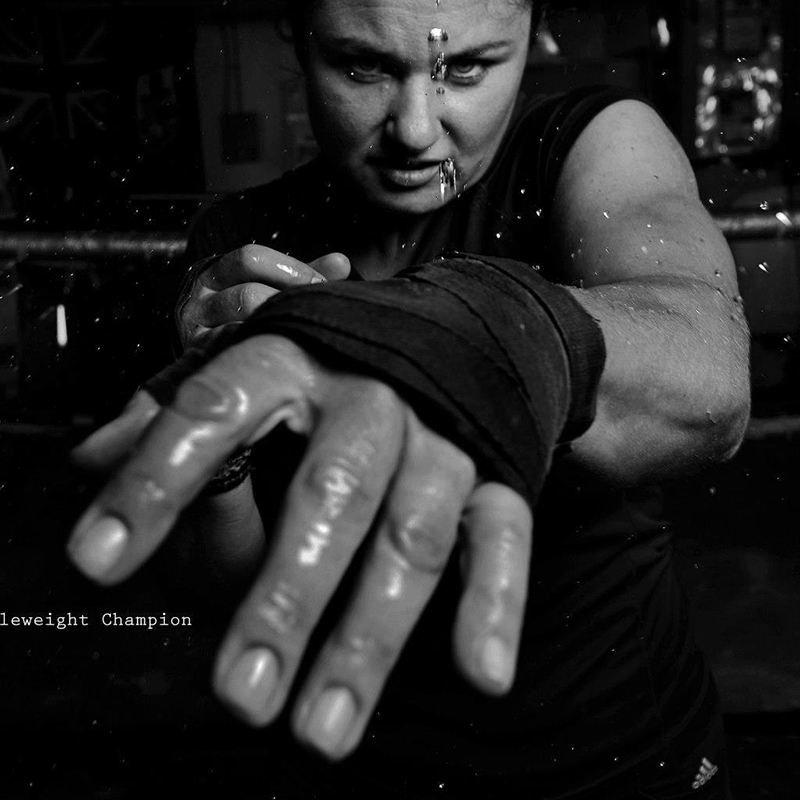 "Products such as Bermuda-specific health food brochures and printed information guides, plus merchandise will also be available.
"Ultimately, FUELLED Bermuda Ltd. is devoted to helping the people of Bermuda achieve optimal health and performance in all areas of their life by offering coaching, inspiration, tools, products, services and information that assist them in renewing their outlook on food and health, revitalizing their energy and transforming their life."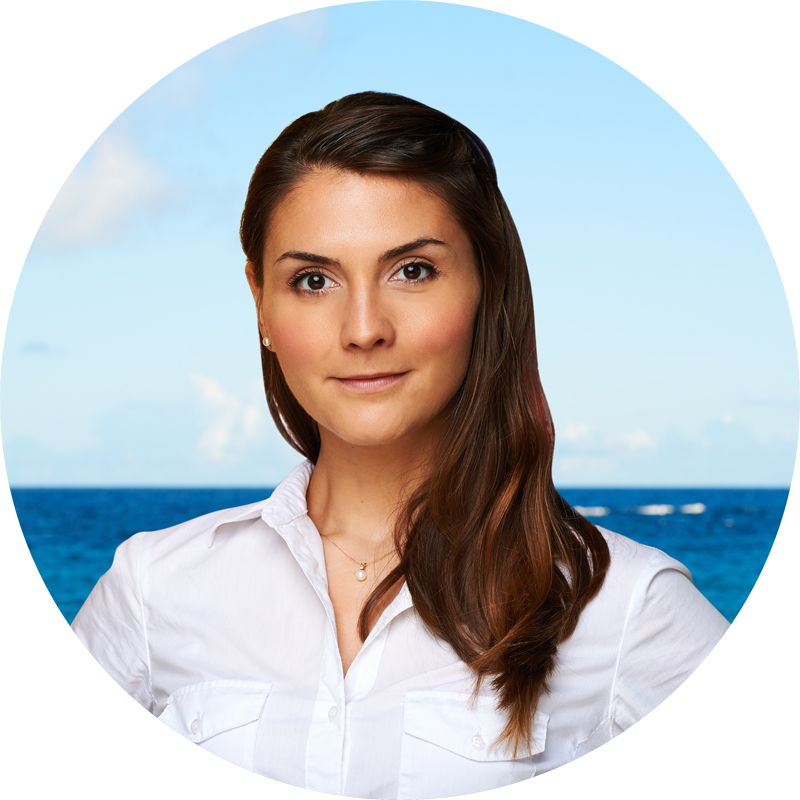 Ms. Perozzi said, "I have personally and professionally been involved in the sports, fitness and wellness [sports massage] spaces in Bermuda for over a decade and am looking to expand my horizons and create an even greater impact on our island community by adding a health/nutrition/food element to what I am a part of and what I deliver.
"That's why this company was created and Agathe is uniquely qualified to work in this company with me because she has actually written, researched, developed and published a handbook on optimal health and nutrition that is available on Amazon worldwide – called FUELLED – and it is selling very well and making an impact on people's lives around the world."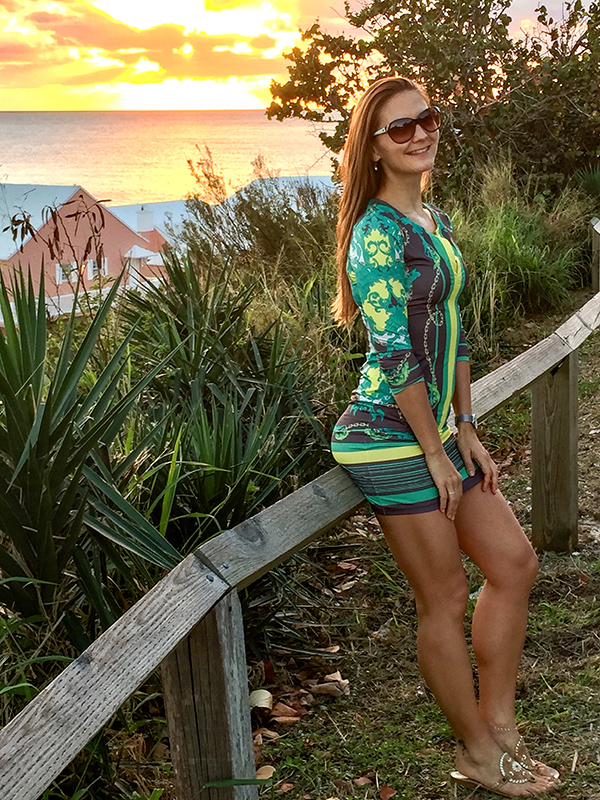 "I really like the name too and what it conveys. She is also a certified Integrative Nutrition Health Coach, having graduated from the largest nutrition coaching school in the world, located in New York City – The Institute of Integrative Nutrition. Her education has equipped her with extensive, cutting-edge knowledge in holistic nutrition, health coaching, and prevention.
"Agathe loves to cook and has spent 20+ years thinking about how she can deliver food that will actually benefit those who eat it — that will actually fuel their body. I am very excited to team up with her in this new venture that aims to serve the people of Bermuda and enhance health and well being throughout the island. This has truly been a dream of mine. We look forward to sharing more information about it soon."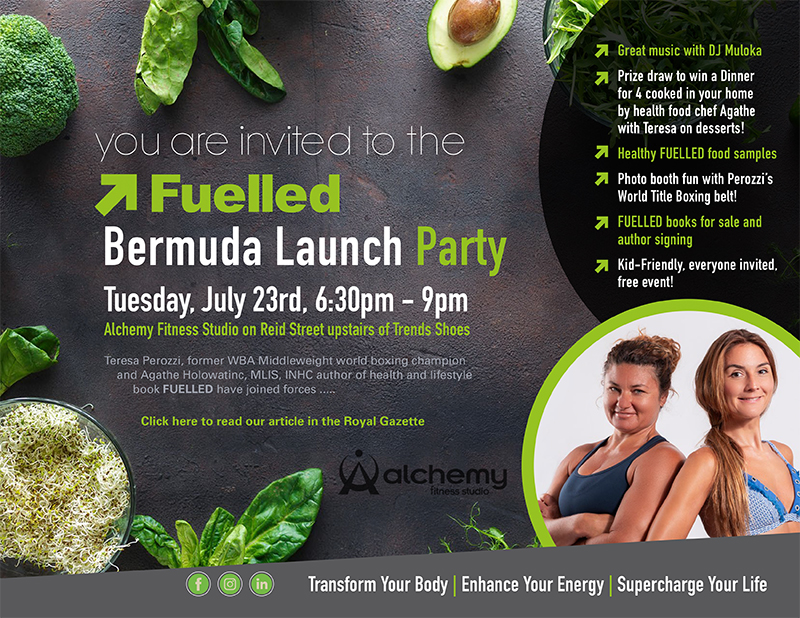 "Ms. Perozzi will continue to run Body in Balance as well.
"FUELLED Bermuda Ltd. will officially commence operations on July 15, 2019. Website, further details and contact information are coming soon."

Read More About
Category: All, Business, Entertainment, News