[Written by Glenn Fubler]
'Freedom Friday', will be the celebration of the 60th Anniversary of the Theatre Boycott on Friday, June 14th – a kick-off for 'Heroes' Weekend'.
Dwayne Caines, Lynne Winfield, Renee Falcon [VP of the Bermuda Nurses Association], Bishop Nick Dill, myself and Collin Simmons of the BIU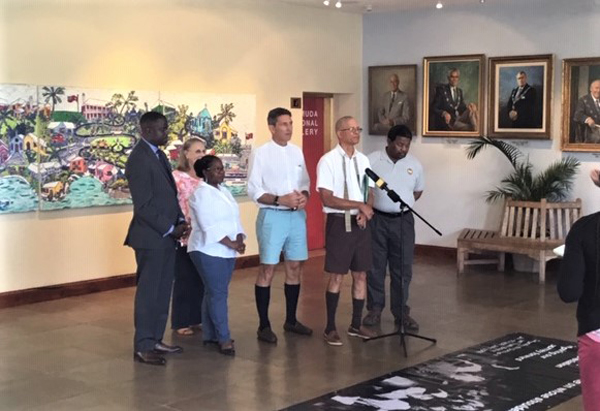 Emphasising 'celebration', Bermuda residents are invited to gather along with honourees, the Premier and Opposition Leader, between 12.30 – 1.30pm on Friday at City Hall's Theatre to enjoy brief presentations, music and each other.
Those unable to attend are invited – wherever they are – to join in, by using some portion of those 60 minutes to Celebrate, Appreciate and Relate:
Celebrate that watershed, which sparked a transformation which continues to benefit us today.
Appreciate the many on whose shoulders we stand.
Relate to each other: building bridges and renewing connections across our families and wider community.
At 1 pm on 'Freedom Friday' all are invited to pause and reflect for 60 seconds in appreciating this past, and drawing inspiration for moving forward towards a better Bermuda.
In the spirit of the day we might 'dress-down'; including some attire, reflecting those 'times'.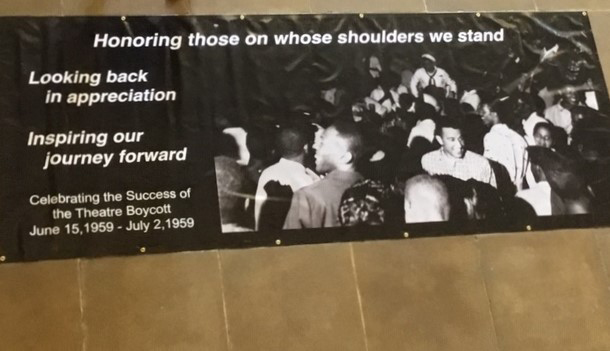 In the spirit of 'Freedom Friday' we all are invited to commit to at least 60 minutes of Community Service, by the end of August, in observance of the Anniversary; using Volunteer.bm to sign up.
During those 60 minutes around 1 pm on 'Freedom Friday', we are all invited to reach out to one other person and consider a question together- deeply listening to each other's response for 5 minutes:
Tell me a story about a time when you made some difference in another's life, in Bermuda.
Additionally, from 11.30 – 12.30 pm on Friday, the community is welcomed to take advantage of the 'Wellness Check In' at City Hall by health professionals; promoting a better me.
As each of us nurtures 'a better 'me'; reach out fostering 'a better 'we'; we are able to draw from the best of our past to grow a better Bermuda.
Read More About
Category: All