In celebration of the 60th anniversary of the 1959 Theatre Boycott, an event titled 'Turned On Tuesday' will be held tomorrow [July 2], with people called to "drive or ride on Tuesday, July 2nd with lights, celebrating the success of the boycott."
A spokesperson said, "We the undersigned wish to express our commitment to fostering an appreciation of the Bermuda story of social progress throughout all sectors of our island, especially the period of fundamental transformation. We understand the role of history in enhancing the sense of self on both personal and societal levels."
Gerald Harvey, Izola Harvey, Edouard Williams, and William Francis: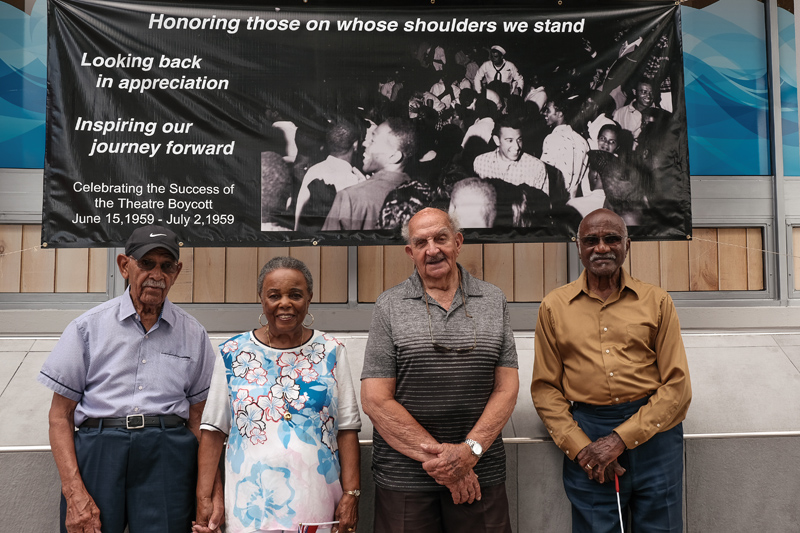 "Story is essential to being human. This reality in a small community offers both opportunities and dangers. While there are various chapters to our story, the richness of the connections to be found, provide a vital potential for us all.
"Appreciating the Theatre Boycott as a gateway to understanding modern Bermuda is important.
"As we conclude the observance of this 60th anniversary, we invite the whole island to Turn On Tuesday on July 2nd. Let your light shine. Drive or ride on Tuesday, July 2nd with lights, celebrating the success of the boycott and the shift towards a new Bermuda on July 2, 1959, ushered in by the peaceful action of ordinary people.
Charles Gosling, Gerald Harvey, Glenn Fubler, Edouard Williams, William Francis, Izola Harvey, Richard Winchell [ABIC], and Dennis Lister: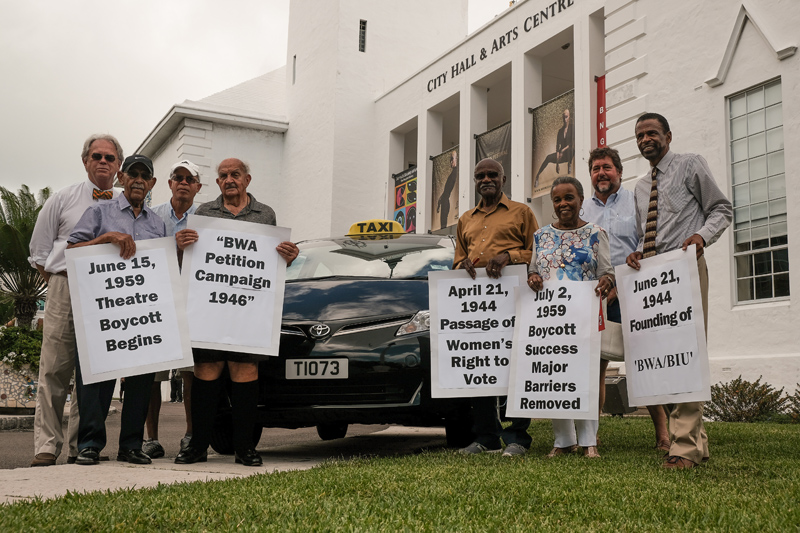 "In addition, with the goal of facilitating this appreciation of our whole community for this story, we are encouraging a sustainable collaboration among the island's stakeholders to benefit current and future generations."
Signatories:
Dennis Lister [Speaker of the House]*
Joan Dillas-Wright [President of the Senate]*
Executive of the Bermuda Industrial Union
Deidra Lee Bean [Chewstick]*
Tulani Bulford [Imagine Bermuda]*
Mike Charles [BUT]*
Sara Clifford [HRC]*
Rev Howard Dill [ AME Church]*
Martha Dismont [Family Centre]*
Glenn Fubler [Imagine Bermuda]*
Charles Gosling [Mayor of Hamilton]*
Kim Jackson [MIRRORS]*
Keith Jensen [B.E.C.]*
Helen Orchard [#WalkTogetherBermuda]*
Lisa Reed [HRC]*
Gavin Smith [Chewstick]*
Ann Spenser Arscott [Red Cross]*
Richard Winchell [ABIC]*
Lynne Winfield [CURB]*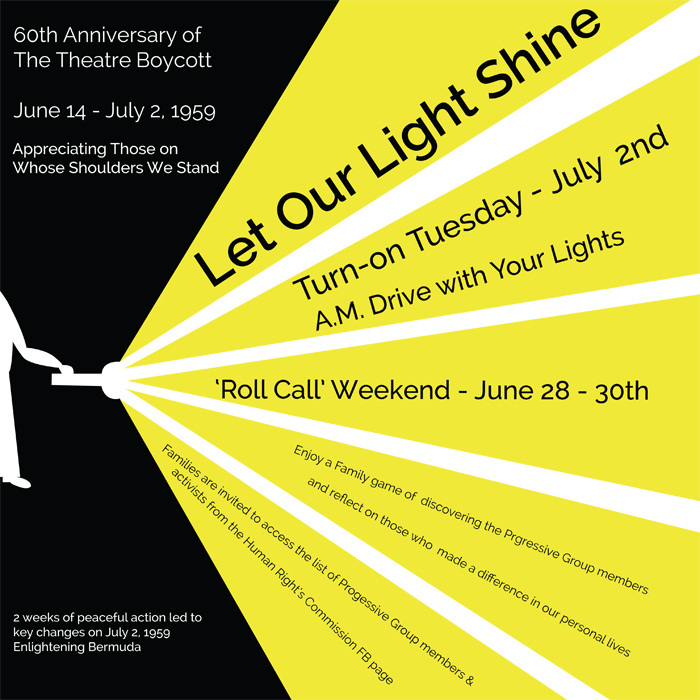 Read More About
Category: All