Carey Olsen Bermuda has promoted Gavin Woods of its corporate practice to the role of partner.
"Gavin, who joined the corporate team at Carey Olsen Bermuda at the beginning of this year, has nearly 10 years' experience in the Bermuda market, prior to which he practised in London and New York," the firm said.
"He specialises in corporate finance, corporate structuring and insurance transactional and regulatory matters, with particular experience in the incorporation and licensing of [re]insurance companies, listings on the Bermuda Stock Exchange and alternative risk financing vehicles such as cat bonds and insurance-linked securities [ILS].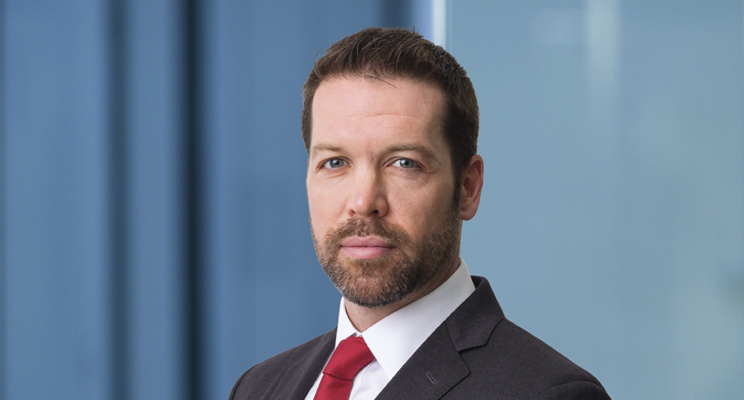 Recognised for his insurance expertise in the most recent edition of Chambers and Partners, Gavin is singled out for his work in ILS and the licensing of new insurance entities. Sources also noted his 'rising profile and growing reputation'.
"Gavin's promotion takes the partner count at Carey Olsen Bermuda up to four – in just a little over 18 months since its launch. In total, the office now has more than 25 staff."
Michael Hanson, managing partner of Carey Olsen Bermuda, said: "Gavin's arrival earlier this year was a notable lateral hire for the firm and provided a very strong endorsement of what we were setting out to achieve from a corporate perspective. Unsurprisingly, he has quickly made a significant contribution to the rapid development of our corporate practice in Bermuda and I'm delighted to congratulate him on his promotion."
Commenting on his promotion, Mr Olsen added: "I am deeply honoured to have been promoted to the role of partner with Carey Olsen Bermuda. We have seen significant growth in a short space of time, driven in large part by the tremendous reception we received from the Bermuda market.
"We anticipate that all of our practice areas, including corporate and insurance, will continue to grow as the firm develops its presence in the jurisdiction, so it is an exciting time to be part of the Carey Olsen Bermuda team. "

Read More About