Jeffrey Bevan — an accountant who is serving time in prison in Wales – will have to pay back around £654,757.19 [$820,316] to the Bermuda Government after his assets were seized, according to a report from South Wales Argus.
Bevan was employed as Payments Manager for the Bermuda Government from 2011 to 2013, and in a previous court hearing in Wales, he admitted multiple counts of transferring and converting criminal property, with the court hearing he transferred £1.3m [$1.8m] into his bank account in the UK, and then spent it on gambling, cars and houses.
A court in Wales sentenced him to 7 years and 4 months in prison for those offences, and he later received an additional 18 months jail time for stealing from his own mother.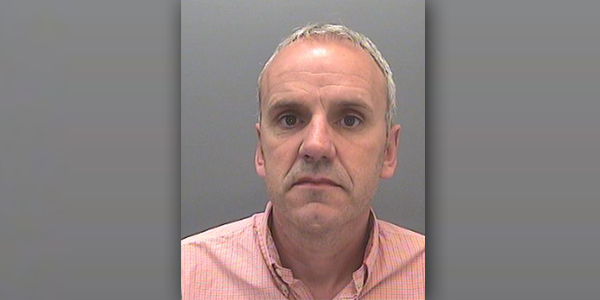 The story said, "An accountant jailed for conning the Bermuda Government and his own mother out of £1.7 million will have to pay back nearly £690,000 after his assets were seized.
"Gambling addict Jeffrey Bevan lived a life of luxury – driving expensive cars, enjoying extravagant holidays and buying shares in racehorses – on the back of a fortune he swindled.
"The 52-year-old Cwmbran bookkeeper was jailed for seven years and four months in the UK in January 2018 after he pleaded guilty to the elaborate scam against the Bermuda Government.
"Last November, he was jailed for an additional 18 months after cheating his mum Lavinia Bevan out of £50,0000.
"Bevan was back in Cardiff Crown Court for a Proceeds of Crime Act hearing during which Judge Michael Fitton QC ordered him to pay back £654,757.19 [$820,316] to the Bermuda Government and £33,333.34 to his mother's estate.
"The defendant must do so within three months or face another five years behind bars."
WalesOnline report that Juliette Simms, of the Crown Prosecution Service, said: "Bevan wholly exploited his trusted position as an accountant to take money from a government body.
"Not content with taking taxpayers' money he also took money from his own mother and spent the stolen funds ostentatiously on racehorses, luxury cars, and gambling.
"The CPS has helped to secure the property obtained by Bevan's criminal activity and will now be able to ensure these funds are returned to his family and for the benefit of the people of Bermuda."
Read More About