The Bermuda Cricket Board [BCB] and Digicel announced the 2019 Digicel U12 Youth Summer League MVPs for the first three weeks.
The co-ed U12 Summer League is being held on Monday evenings, July 8 through August 12, between Warwick Academy and Flatts, with games restricted to 20 overs per team, 6 balls per over. The Summer League Playoff will be held on August 5 with the final on August 12.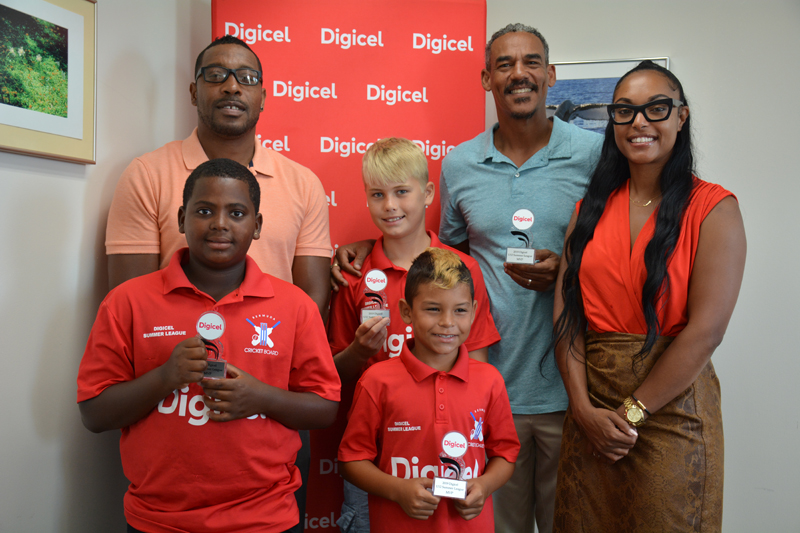 The St. David's team is being coached by Sam Robinson and Miquita Minors, Barracudas by Damon Edwards and Kellie Smith, and Sharks by Mike Stovel and Jordan Smith.
Week 1:
Sharks 109 – 4
St. David's 107 – 6
MVP – SaQui Robinson [St. David's]: 25 runs & 3 wickets
MVP – Khari Sharrieff [Sharks]: Excellent batting & fielding performance 32 runs not out
Week 2:
Sharks: 195-5
Barracudas: 78-7
MVP [Barracudas]: Zuri Romaine: Top scorer with 11 runs
MVP [Sharks]: Thomas Wells: Retired 30 runs & 1 wicket
Week 3:
Barracudas: 93
St. David's: 91
MVP [St. David's] – Issac Todd: 12 runs not out and a maiden over
MVP [Barracudas] – Zuri Romaine: 29 runs not out
The BCB said would like to thank Digicel for their continuous support of our youth developmental cricket programme during the summer vacation break.

Read More About