Due to the overwhelming response and with sponsorship from the Department of Community and Cultural Affairs, the Mary Prince Legacy Tour is being offered on August 9th, 15th, 23rd, and 29th.
The tour takes place each evening between 6.30pm and 8.00pm; tickets cost $10.
A spokesperson said, "The story of Mary Prince is of significant importance to the history of emancipation, which took place in Bermuda on August 1st, 1834, and her story is one of the few stories we have from an actual enslaved person that lived in Bermuda.
"Come and learn her about story and contribution to our history."
The tour departs from outside the Visitor Service Center in Hamilton, which is next to the Hamilton Ferry Terminal; tickets for the tour can be purchased online.
For more information, email info@titantoursbermuda.com or visit the website.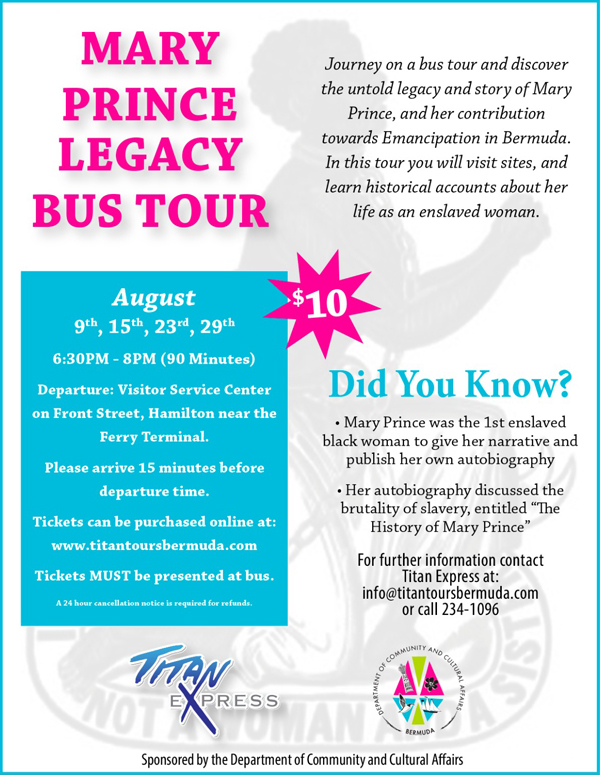 Read More About
Category: All