Recently, the Minister for the Cabinet Office Wayne Furbert presented this year's Public Service Bursary Award Scheme awards to four deserving individuals.
Minister Furbert, Human Resources Director Carlita O'Brien, Human Resources Training Manager, Ashjuana Thomas, and Bursary recipients Tariq Basden, Channa McGowan and the parents of Precious Smith and Dylan Ward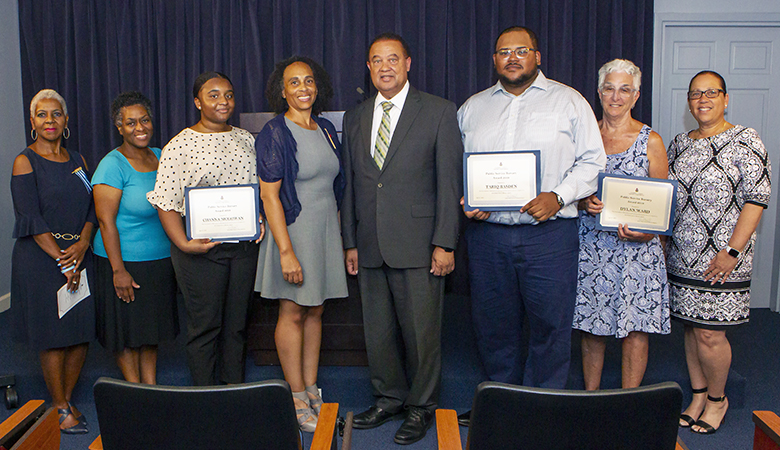 This year's recipients are:
1. Tariq Basden
Bachelor of Business Administration, Accounting
Southern Adventist University
2. Channa McGowan
Bachelor of Science, Adult Nursing
Middlesex University
3. Precious Smith
LLM, International and Commercial Law
The University of Buckingham
4. Dylan Ward
HND, Nautical Science
Warsash Maritime Academy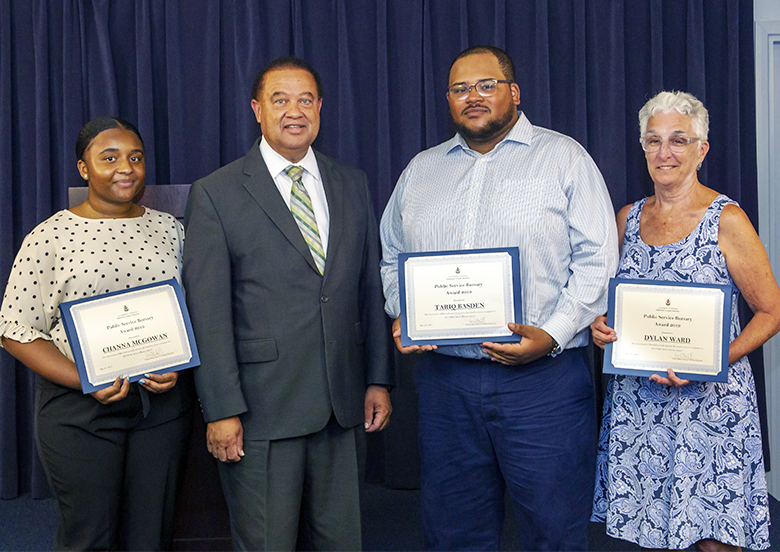 In making the presentation, Minister Furbert said, "The Public Service Bursary Award Scheme identifies qualified individuals who will meet the future needs of Government Departments, thus ensuring a well-trained cadre of people to fill positions within the Public Service. The bursaries are valued at $10,000 per annum; not exceeding five years.
"Today I am pleased to recognize the 4 recipients of the 2019-2020 Bermuda Government Public Service Bursary Awards. They are studying in the fields of Accounting, Nursing, Law and Nautical Science.
"Today is a day to celebrate your hard work and and your achievement. And we are pleased to recognize your success. I want to encourage you to continue to strive for excellence and broaden your knowledge, so that when you return home, you are fully equipped with the skills to make a significant contribution to our workforce."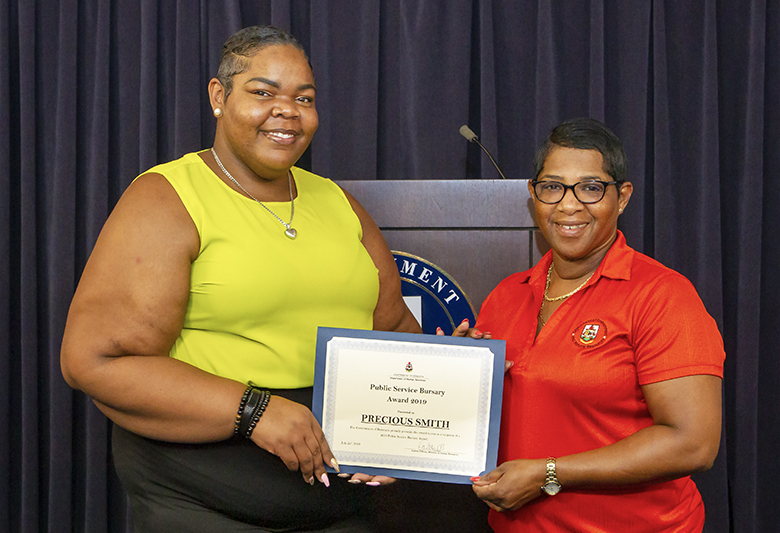 Read More About