The Carifta 2020 Committee will be hosting a Carifta 2020 Pep Rally on Friday, September 6 from 12.30pm to 2.30pm at City Hall.
Bermuda National Athletics Association President Donna Raynor said, "As you are aware Bermuda will be hosting the 2020 Carifta Games. The Carifta 2020 Committee will be organizing a Carifta 2020 Pep Rally on Friday, September 6th, 2019 at City Hall from 12:30pm – 2:30pm.
"Starting the event there will be a motorcade leaving Parsons Road Playground at 12:00pm up Tills Hill [Court Street] left on Church Street, right on King Street, right on Reid Street, right on Queen Street to City Hall. This motorcade will have some of our 2019 Carifta athletes and some of our former Carifta athletes. We will be led by a Bermuda Police Cyclist.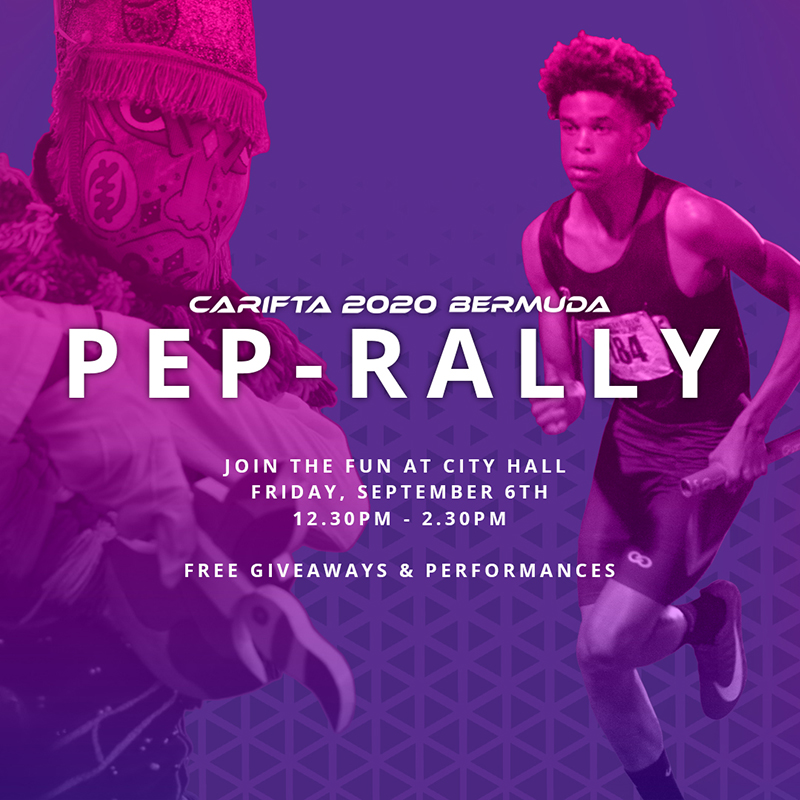 Ms Raynor explained that once they arrive at City Hall they will have several performances, including from the St. Georges Dancerettes, speeches from people including the Minister of Labour, Community Affairs and Sports Lovitta Foggo, an introduction of the 2019 Carifta athletes and former Carifta athletes and more.
"We are looking to have this a fun and exciting event with giveaways for the public and volunteer sign up as we prepare Bermuda for the Carifta Games 2020," Ms Raynor added.
"Our end goal is to put on a great event which we have no doubt we will. Planning is well on track and we are pleased were we are at this point and time.
"We are also putting things in place to have our athletes prepared, as well to be competitive at the Games. We have a plan of action which kicks off September and we want to make sure we fill the stadium to capacity and make Bermuda proud of our athlete's accomplishments and have athletes on the podium.
"This is only one of several events we are looking at putting together leading up to Carifta. As our slogan states 'We Move Together.' We want Bermuda to be part of this movement."

Read More About