The Executive of the Bermuda Cricket Board [BCB] announced the Senior Men's National Cricket Team, for the 2019 ICC Americas – T20 World Cup Final.
The team will compete against Canada, USA, and the Cayman Islands, for qualification to the ICC Americas World Cup.
The team will be led by Dion Stovell [Captain] and Terryn Fray [Vice-Captain]. The coaching staff will be led by Mr. Herbie Bascome, Mr. Janiero Tucker and Mr. Reggie Tucker and Managed by Mr. Irving Romaine.
BCB President Lloyd Smith, said: "I'm very pleased with the team that the selection committee has put together with the eligible players. I believe this is one of the strongest teams that Bermuda has been able to have available for some years.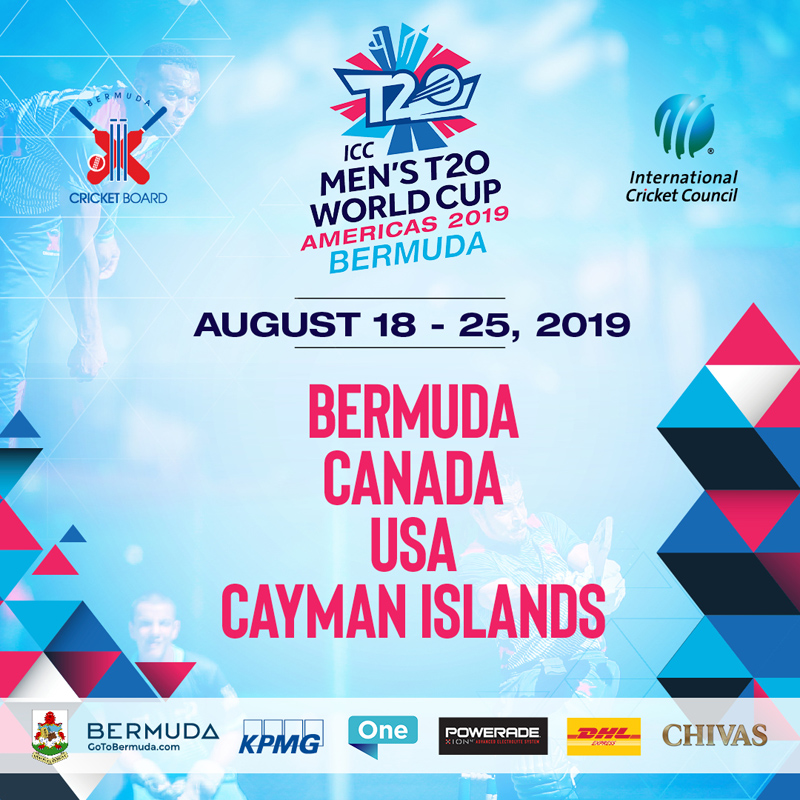 "I wish the entire team all the best for the ICC T20 Regional Finals [which is hosted here in Bermuda] and remind them that they have the full support of the BCB. I personally invite the public to come out and support our Bermuda National Cricket Team, and don't forget to wear your Pink and Blue."
1. Dion Stovell
2. Terryn Fray
3. Rodney Trott
4. Kamau Leverock
5. Onias Bascome
6. Sinclair Smith
7. Deunte Darrell
8. Allan Douglas
9. Justin Pitcher
10. Okera Bascome
11. Macai Simmons
12. Derrick Brangman
13. George O'Brien Jr
14. Delray Rawlins
15. Zeko Burgess
16. Kyle Hodsoll
Entry for the public is free for all matches and there will be food vendors and giveaways.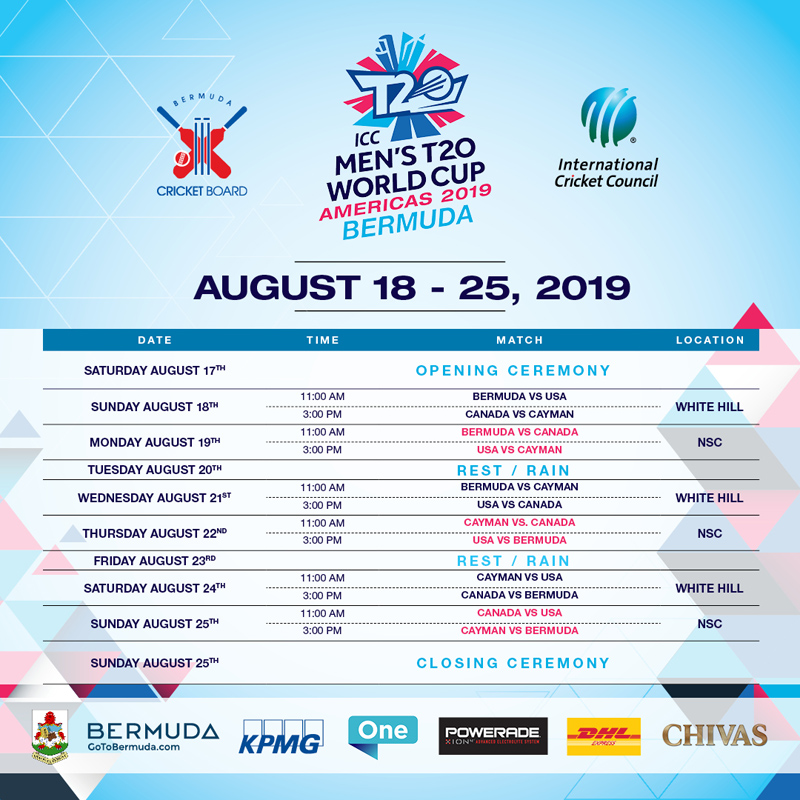 Schedule:
August 17: Opening Ceremony
August 18: 11am – Bermuda v USA | 3pm – Canada v Cayman @ White Hill
August 19: 11am – Bermuda v Canada | 3pm – USA v Cayman @ NSC
August 21: 11am – Bermuda v Cayman | 3pm – USA v Canada @ White Hill
August 22: 11am – Cayman v Canada | 3pm – USA v Bermuda @ NSC
August 24: 11am – Cayman v USA | 3pm – Canada v Bermuda @ White Hill
August 25: 11am – Canada v USA | 3pm – Cayman v Bermuda @ NSC
Closing Ceremony
The BCB is also looking for volunteers for this event. Opportunities include: Gate staff, parking attendants, field stewards, set up and break down and more.
Sign up here or email info@cricket.bm for more information.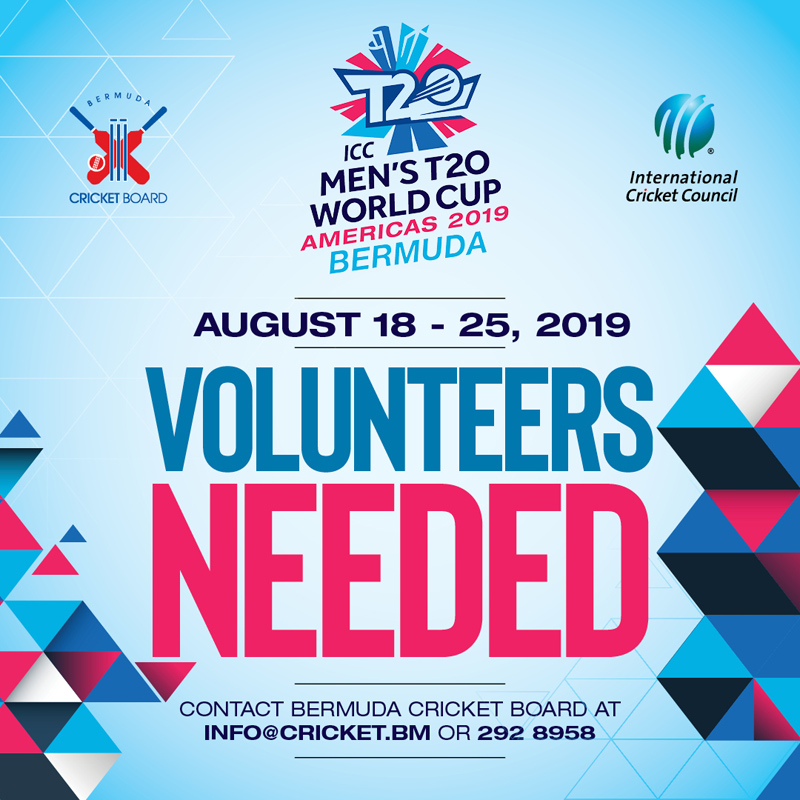 Read More About