A former reporter and marketing professional has taken her skill set and packaged it into services directed to women.
Mikaela Ian Pearman is known for her on-camera work and is now focusing on assisting women to confidently come out of their shell. She is launching a three-day confidence challenge on August 19 where she will share practical tips to help women boost their confidence.
"I realized that a lot of what comes naturally to me isn't easy for other women. With my background as a reporter, I'm used to being on camera, having to speak in public, and really just exuding confidence even when I don't feel confident," she said.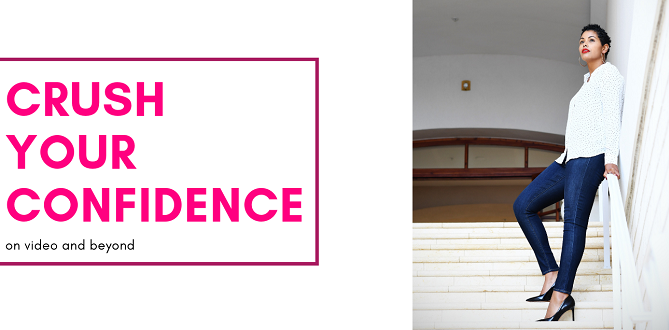 "Once I realised that, it was like a light bulb went off. I've never considered myself a teacher of any kind, but I absolutely have a wealth of knowledge that I can teach to other women."
She continued: "A lot of times, having confidence in yourself can translate into promotions, better performance at work, better performance at home, etc. It's awesome to feel like 'I've got this' and then be able to execute something successfully because you are confident."
Mikaela is officially launching her business later this year but will be kicking off her Crush Your Confidence challenge later this month.
"The reason I created the challenge is because confidence sounds super easy but for many of us, it's difficult to be confident on a day to day basis. Whether there's childhood trauma you haven't dealt with or maybe an ex made you feel like you weren't enough, it's not easy to feel confident all the time. Even though I appear to be confident 24-7, I have my days where I feel like nothing I do is right, and I get hard on myself," she said.
The challenge itself is over the course of three days where Mikaela will share tips and tricks to help women boost their confidence whenever they aren't feeling it. Each participate will receive an email on each morning of the challenge with a confidence challenge of the day.
"The way the challenge is designed is to take you out of your comfort zone just a little bit. Without giving away too much, I hope each participant keeps an open mind and actually completes the challenge. I'll be doing right alongside so that should help with the motivation."
Asked why women should sign up for the challenge, Mikaela says: "I just think with everything going on in the world, we could all use a boost of positivity and that is exactly what this challenge is. It isn't anything groundbreaking, but it will give everyone who participates a boost of confidence, which we could all use on a daily basis."
The Crush Your Confidence Challenge kicks off on August 12. To sign up or for more information, visit here. If you have any questions, please email Mikaela: mikaela@mikaelaian.com, and you can also follow Mikaela in Instagram.
Read More About
Category: All, News, technology