The Guild of the Holy Compassion recently held their annual service off St. David's Head, with the organisers explaining that the event held to commemorate the St. George's Pilots lost off St. David's when their pilot gig Ocean Queen 11 capsized in a storm of the East End in 1927.
"Additionally, the service was held for the men lost from the container ship Lloyd Bermuda which sank in rough seas in December 1988 between New Jersey and Bermuda," a spokesperson said.
"The pilot boat St. David made a rendezvous with the container ship Somers Isle off St. David's as the ship made its way down the channel to the open sea. On board the St. David were Mrs. Sylvia Smith and family members, all descendants of Pilot Edgar Smith, one of the crew of the ill-fated Ocean Queen 11.
"Also on hand for the ceremony was the replica pilot rowing gig Harry Fox coxn'd by Maurice Johnson with six crew members. The gig, built in Devon, England, is based in St. George and practices regularly for such occasions.
"Watched by the crew of Somers Isle and the rowers from the replica pilot gig, Reverend Tom Slawson of St. Peter's Church in St. George blessed the wreaths before they were placed overboard from the stern of St. David first by Mrs. Smith, then retired pilot Harold Millett, followed by Mr. Henry Hayward of the Guild of the Holy Compassion and Mr. Barry Brewer representing the Shipping Companies."
Secretary of the Guild of the Holy Compassion, Dr. Tully said, "This is a very important ceremony for all Bermudians . From the earliest times in Bermuda people from St. George to Somerset have had strong connections with the sea and ships. This is our tribute to those who have lost their lives at sea."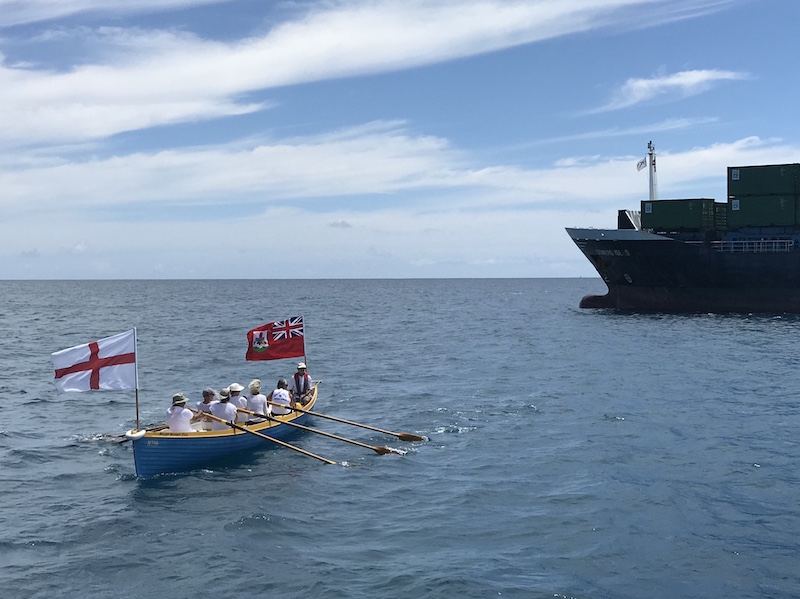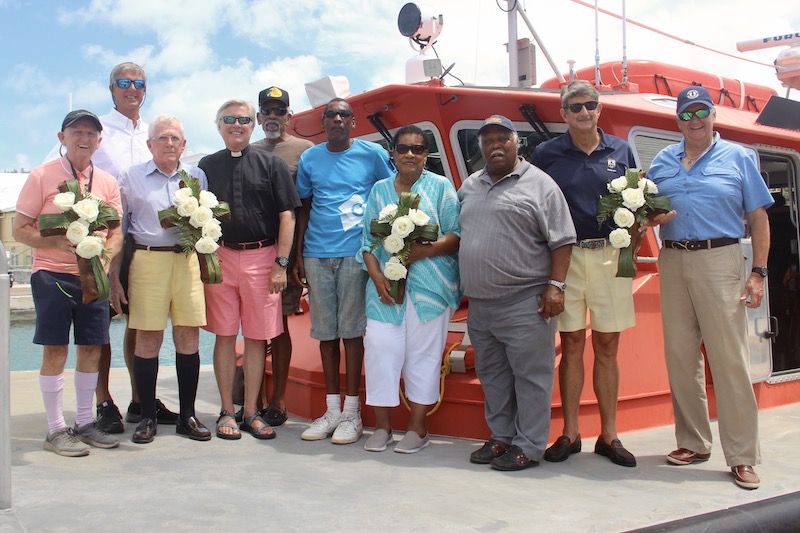 Read More About