The event doesn't get underway for another nine months but already a fleet of 63 yachts has signed up to participate in the 2020 Newport Bermuda Race.
In May the Bermuda Race Organizing Committee [BROC] broke with tradition and opened registration for the biennial yachting classic a year in advance of the June 19, 2020 race start.
2018 Division winner Yankee Girl has signed up to take part in the 2020 Newport Bermuda Race [Daniel Forster/PPL Photo]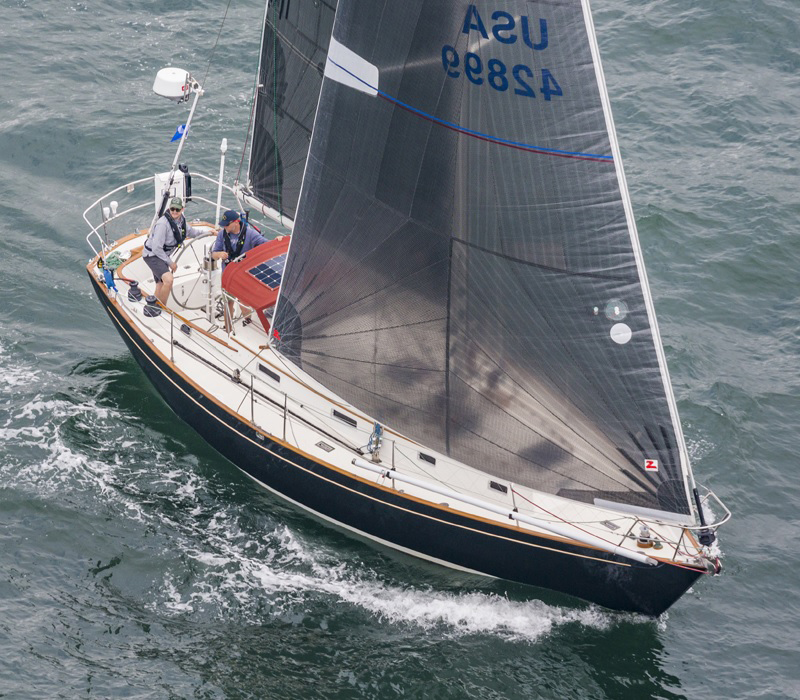 The strategy has already drawn a strong field and prospective contestants who submit their entries and deposits by Friday [Sept 20] can take advantage of lower early-entry fees.
The fast-growing fleet for next year's race already includes 2018 class winners Yankee Girl [Double-Handed Division overall], YYZ [St. David's Lighthouse Division, Class 8] and Liberty Call [Finisterre Division, Class 12].
The 635-nautical mile yacht race from Newport, Rhode Island to the island is one of the oldest regularly scheduled ocean race on the yachting calendar. It usually takes between three and six days for participants to complete the crossing.
Established in 1906, the Newport Bermuda Race is held biennially in June of even-numbered years.
For more information on preparations for the 2020 race please see here.

Read More About