Walkers have announced that two of its Bermudian associates, Shannon Dyer and Ben Green, will be seconded to the firm's Hong Kong office in October.
A spokesperson said, "These moves are being made in response to the continued growth in demand for Bermuda legal services in the firm's Asia offices and to provide Walkers' Bermuda lawyers with opportunities to continue their professional development in one of the world's foremost financial centres.
"Walkers is one of the largest offshore firms in Asia. With offices in the region since 2003, Shannon and Ben will join a team of over 175 staff based in Asia.
"Shannon is a senior associate in the Bermuda Insolvency & Dispute Resolution practice where he specialises in insurance and reinsurance disputes, regulatory disputes and investigations, and general commercial litigation and arbitration.
"Prior to joining Walkers, he was legal counsel at Bermuda's financial regulator, the Bermuda Monetary Authority, within the policy, legal, and enforcement departments."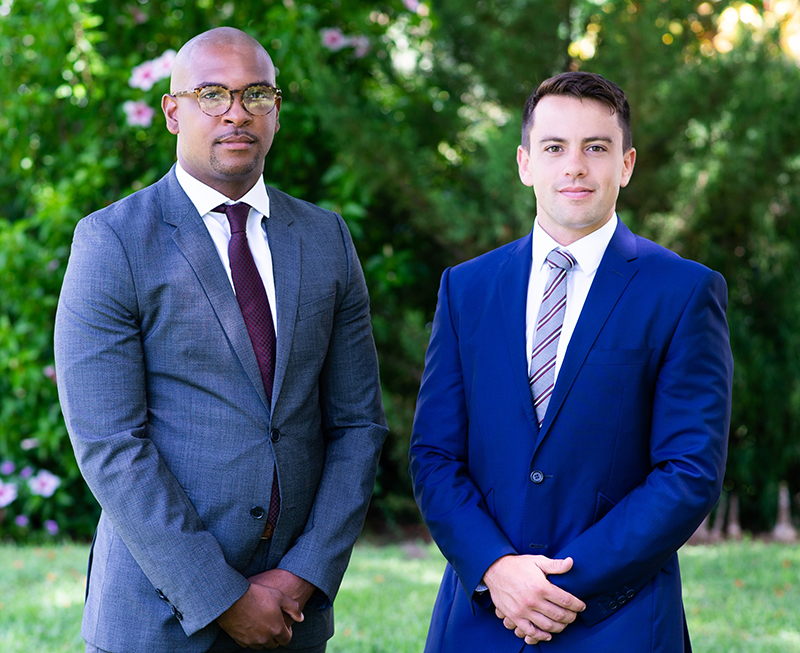 Shannon comments, "I am excited to be seconded to Walkers' Hong Kong office. Walkers has one of the largest offshore Insolvency and Dispute Resolution teams globally and I look forward to providing Bermuda law advice in real time to the benefit of our Asian clients."
The spokesperson said, "Ben is an associate in the Bermuda Finance and Corporate team. He has experience advising lenders in relation to financing transactions, including in the shipping and aircraft space, and has been very actively involved in advising Asian banks and other financial institutions since Walkers' Bermuda office opened in January 2016.
"Ben also advises on a broad range of corporate matters, including mergers, amalgamations, continuations and discontinuations. He was recently recognised in the 2019 IFLR 1000 as a rising star in the field."
Ben states, "I am grateful to Walkers for affording me this opportunity and look forward to working with the team in Hong Kong. Being based in the same time-zone as our Asian clients is a real advantage and a great opportunity to promote Bermuda legal services in the region generally."
Kevin Taylor, Managing Partner of Walkers Bermuda, remarks, "We are delighted to be able to offer Shannon and Ben the opportunity to live and work in a city like Hong Kong.
"There is no better way to gain experience than to immerse yourself in a new culture and interact with clients from the region on a daily basis. We have no doubt that Shannon and Ben will demonstrate the depth of legal talent in Bermuda and enhance our service offering in Asia."
Andy Randall, Managing Partner of Walkers Hong Kong states, "Walkers' firm culture revolves around high achievement through training, support and development. We regularly second associates to our offices around the globe.
"Our strategy has always been to listen to our clients and their needs, then exceed them. We continue to see an increase in demand for Bermuda legal services in Asia and Walkers is very pleased to welcome Shannon and Ben to the Hong Kong team."

Read More About