Members of CedarBridge Academy's Noire Youth Theatre Company will be strutting their stuff on the runway at the upcoming Moonlight Fashion Show.
Combining aspects of theatre, film and fashion, this family event being staged at the Ruth Seaton James Centre for the Performing Arts on September 14 will include a special segment involving audience participation — and the opportunity to win a prize.
"And patrons will receive special seating and hosting services for the evening," said a spokesperson for Noire Youth Theatre Company. "Our models will welcome you with gifts, dazzle you with jewels, take you down memory lane, and show their love for being Bermudian. Enjoy food and beverages while you enjoy the show."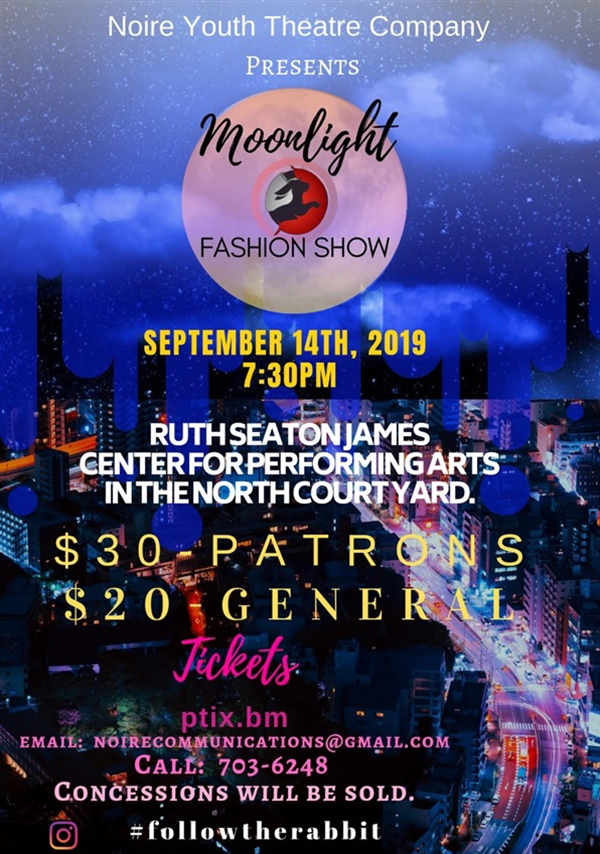 The Noire Youth Theatre Company, comprised of young people who aspire to be theatrical professionals, evolved out of a challenge posed to students by CedarBridge drama teacher Patricia Nesbitt in 2017.
She asked students to write an audition piece-type monologue based on a poem by Indian-born Canadian writer and performer Rupi Kaur that they would then perform publicly.
"This work helped them to understand how a devised work can become something bigger than they could imagine," Ms Nisbett has said. "When it came to performing their pieces, the audience was moved by the honesty of the original work that came from the students as well as their professionalism and gave excellent critiques at the end of the performance.
"After the production was such a success, these students then decided that they would create a theatre company called 'Noire Youth Theatre Company'."
The name was selected because their classes were held in the Black Box Theatre located in the school's Arts Department, housed in The Ruth Seaton James Centre, Bermuda's only performing arts centre.
You can purchase tickets for the Moonlight Fashion Show here.

Read More About
Category: All, Entertainment