A Space Shuttle astronaut, a former Central Intelligence Agency master of disguise and false identities and the founder and chief test pilot of a company which manufactures jet suits are among the guest speakers confirmed for the line-up of this year's TEDxBermuda talks.
Being held in October, the annual TEDx [Technology, Entertainment, Design] event brings world-class scientists, engineers and artists to the island to give presentations on topics they are about passionate about — or "ideas worth spreading" in the words of the international organisation's slogan.
One-time NASA astronaut Joann Higginbotham will be among the speakers at the TEDxBermuda talks in October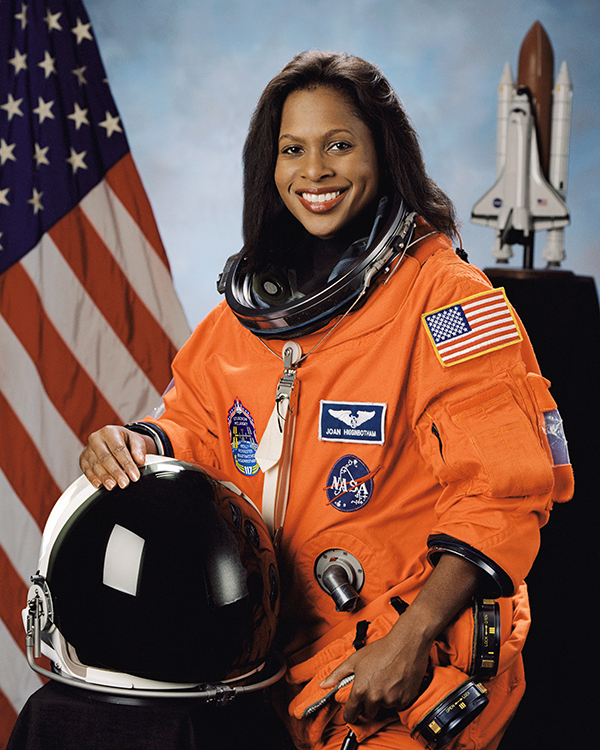 This year's speakers will include:
American engineer and former NASA astronaut Joann Higginbotham, whose primary role was operating the Space Shuttle Discovery's robotic arm during a two-week 2006 mission to upgrade the International Space Station;
Jonna Hiestand Mendez, a former chief of disguise in the CIA's Office of Technical Service;
British inventor and entrepreneur Richard Browning who founded Gravity Industries Ltd, the company behind the Daedalus Mark 1, a jet pack that uses several miniature jet engines to achieve vertical flight;
Domhnaill Hernon. Head of Experiments in Arts and Technology [EAT] at Nokia Bell Labs;
Dr. Thomas Boothby who heads a research programme at the University of Wyoming's Department of Molecular Biology focussed on understanding the fundamental biology behind how organisms survive in extreme environments;
Harry Yeff, better known by his stage name Reeps One, an award-winning composer, artist and beatboxer.
Their full biographies can be read here.
Additional speakers are expected to be announced in the coming weeks.
The TEDxBermuda talks will take place at the Southampton Princess on October 5 between 1 pm and 6 pm. Tickets are $75 and can be booked here.
Read More About
Category: All