Like the legendary performer she portrays in her one-woman show Dorothy Dandridge: The Final New Beginning, Bermudian actress Wanda Ray Willis can beguile an audience with just the hint of a smile.
She captivates reviewers and awards panel judges just as effortlessly in the role, having just won nominations for Best Female Tribute Artist, Best Theatre or Stage Performance and Best Live Performer at the upcoming Los Angeles Black Music & Film Awards. The awards ceremony takes place on September 29 at Los Angeles' Globe Theatre.
These latest nominations follow on from a nod the show received from the National Association for the Advancement of Colored People [NAACP] Theatre Awards in June.
In recent years Los Angeles-based Ms Willis has come close to making the role of iconic 1940s and '50s Hollywood and theatre actress, singer and dancer Ms Dandridge her own.
Bermudian actress Wanda Ray Willis in character as actress/singer Dorothy Dandridge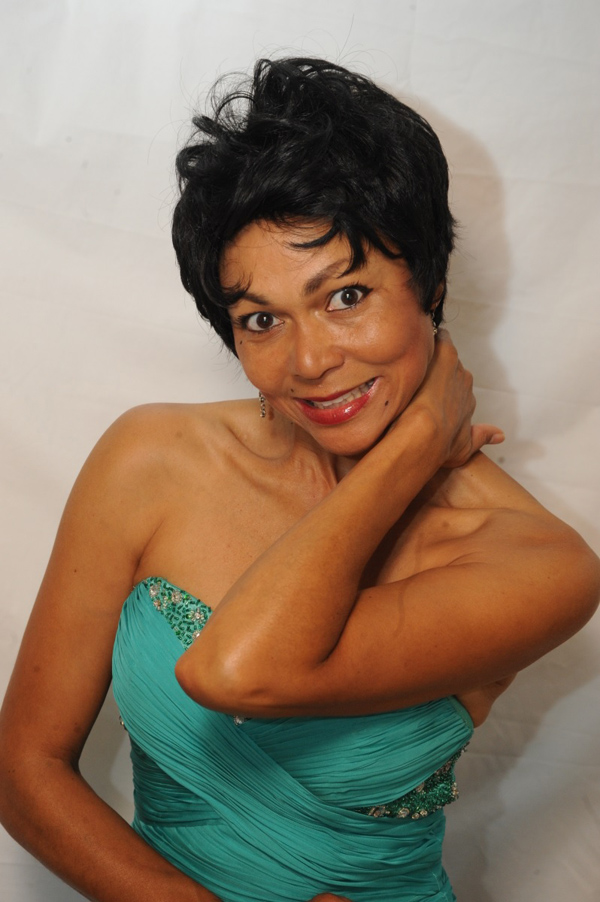 Her latest version of the theatrical single-hander she has been developing and tailoring since 2014 takes place on the last day of Dorothy Dandridge's life.
The date is September 8, 1965, the place is Ms Dandridge's cluttered Sunset Strip apartment in one of the less glamorous sections of Los Angeles.
Twice-married and twice-divorced, she is living alone now. But at 41, Dorothy Dandridge has rarely been in more buoyant spirits as she prepares for two new film roles and a slew of nightclub appearances.
The multiple nightmares of recent years are finally behind her — a physically abusive second husband, bankruptcy and the heartbreaking decision to send her brain damaged daughter to a state hospital,
The one-time Academy Award-nominee is only too eager to revive the career which had stalled as she attempted to cope with this succession back-to-back personal difficulties.
Wanda Ray Willis peeks out from two images of the real Dorothy Dandridge in this poster for her one-woman show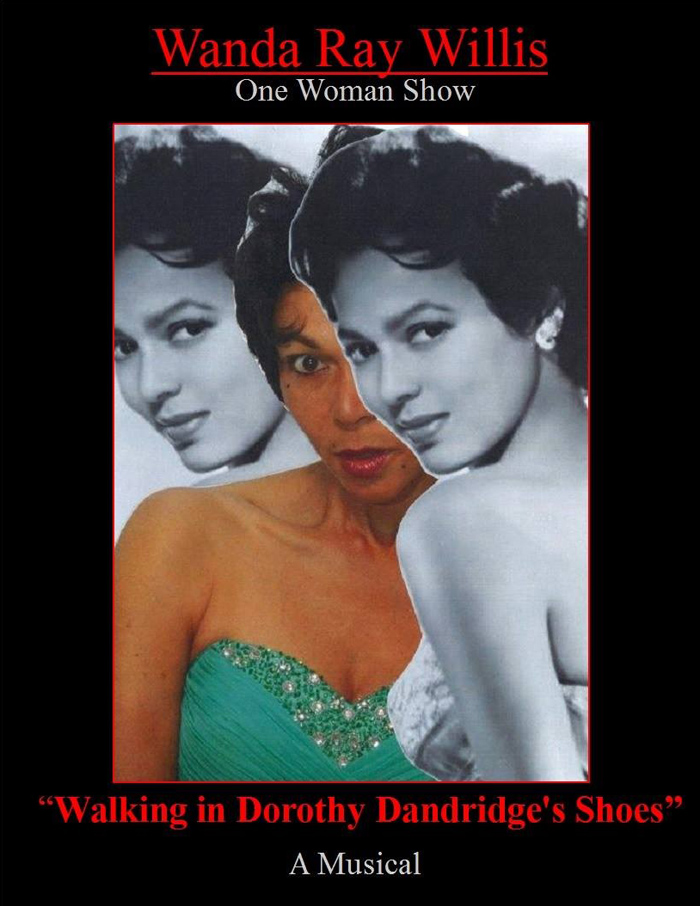 Reminiscing about her life and rehearsing the cabaret material for the comeback she hopes will be her "Final New Beginning", the show is told through a series of dramatic monologues, songs and dancing, with live piano accompaniment.
Ms Dandridge's sudden death that day was initially blamed on an embolism resulting from a foot injury.
Subsequent tests suggested an accidental overdose of antidepressants may also have played a role.
Her friends disagreed with both sets of coroners' findings: they said a heart that had been broken too many times in the preceding years finally just gave out.
Former Berkeley Institute student Ms Willis, based in California since the 1990s, has been fascinated by Dorothy Dandridge's story since childhood when a relative favourably compared her singing voice to that of the late star.
She has subsequently researched all facets of the Carmen Jones and Porgy & Bess star's life and career, developing an encyclopedic knowledge of — and deep affinity for — Ms Dandridge.
A clip of Wanda Ray Willis in Dorothy Dandridge: The Final New Beginning
Studying subjects including radio and TV production, broadcasting and musical theatre at university level, her various theatrical takes on Dorothy Dandridge's life story have been showcases for Ms Willis' playwriting skills as well as her acting and dancing.
She has also appeared as Ms Dandridge in other California stage productions featuring the singer/actress as a character including the musicals North on South Central Avenue and The Club Alabam.
A versatile actress who has made appearances in everything from the ABC soap opera General Hospital to the award-winning movie adaptation of Dream Girls, Ms Willis' ever-evolving Dorothy Dandridge show is a combination labour of love, homage to her idol and vehicle for her own talents.
As one critic has said of her various portrayals: "Going back to see Wanda Ray Willis revisit the role of Dorothy Dandridge is always like hearing a skilled concert pianist who specialises in the works of one favourite composer.
"There is, of course, a degree of familiarity involved.
"But there's also the powerful fascination of watching how an artist explores. changes and shades the material over time. It's watching living art in progress. Her portrayal of Dandridge is far more than skin deep. In fact it's soul deep at times — that's how good she is. Really."
Ms Willis is currently appearing in Dorothy Dandridge: The Final New Beginning in theatres in and around Los Angeles. Her last engagement was at Studio City's Two Roads Theatre on August 28.
Read More About
Category: All, Entertainment, News