Bermudian singer, actor and performance artist Daniel Frith will be revealing the enigmatic background of his longtime dancehall alter ego Uzimon at a cabaret-style New York show to celebrate his latest release.
In what Mr. Frith is describing as his "off-Broadway debut", Uzimon Origins.The Betty White Mixtape Release Party is being staged at Manhattan's Huron Club at the Soho Playhouse on October 5.
"The mysterious history of the human gun gets clearer — or more convoluted — in a stripped down musical set with the band and a whole heap of special guests," says a promotion for the event.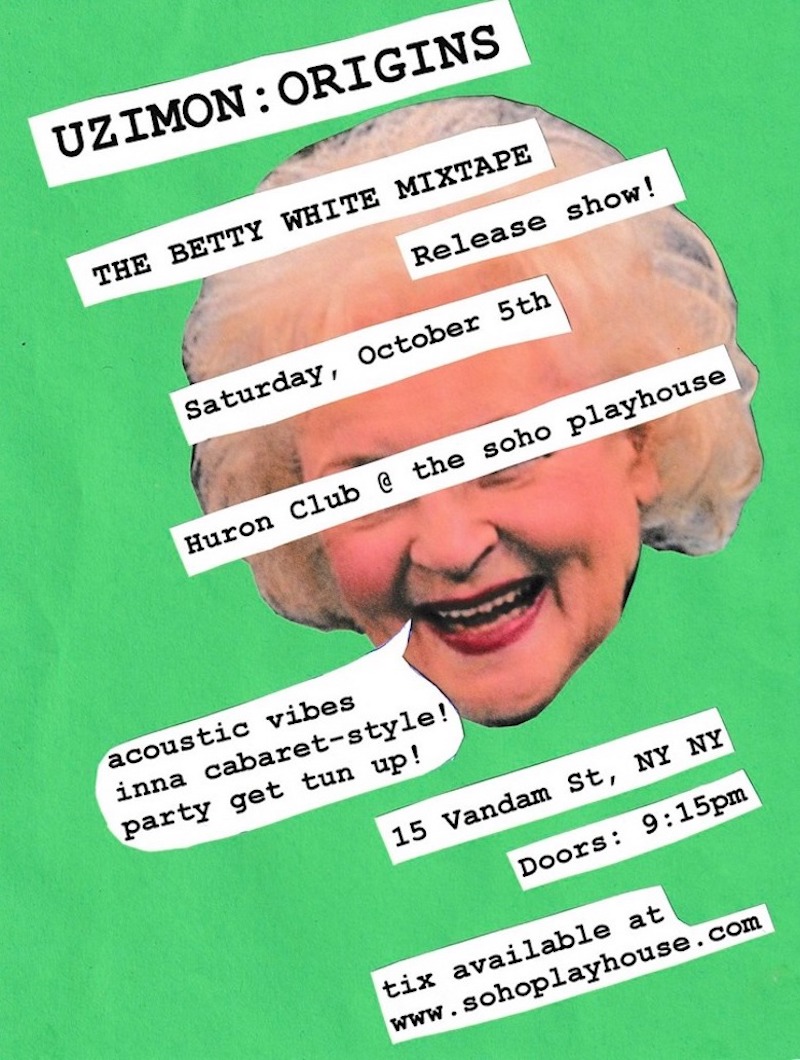 Uzimon began as a dancehall-parody project in Bermuda in 2007, but evolved into more of a serious stage act with a full live band, known for its dedication to the authentic reggae sound, and theatrical stage antics.
In his Uzimon persona Mr. Frith has performed with such artists as Ziggy Marley, Maxi Priest, Beres Hammond and Bermuda's own Collie Buddz.
He scored an international hit with his song Steven Seagal 2.0, which was featured on the front page of the website Pirate Bay. allowing the video to gain viral status.
Now based in New York, Mr. Frith has appeared on the TV show Law & Order: Special Victims Unit and, more recently, in an episode of the Netflix Marvel Cinematic Universe television series The Punisher.
Local fans planning to be in New York in October can purchase tickets for Uzimon: Origins here.
Read More About
Category: All, Entertainment, Films/Movies