It was often said of Dorothy Dandridge that she wasn't just a hard act to follow, but an impossible one. However a Bermudian actress/singer is doing her best to prove that conventional wisdom wrong.
American theatre and film actress, singer and dancer Ms Dandridge [1922-1965] was a marquee name entertainer from the 1940s through the 1960s.
Bermuda's Wanda Ray Willis in character as Dorothy Dandridge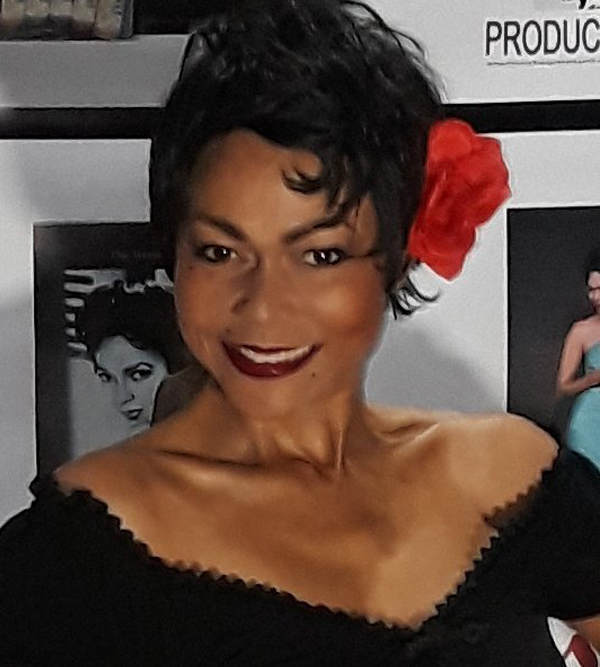 Starting her show business career during the Great Depression as a member of a song-and-dance nightclub act with her sisters, she appeared in such legendary New York nightspots as the Cotton Club and the Apollo before going on to conquer Hollywood.
She starred in such classic films as Carmen Jones, Island in the Sun and Porgy and Bess, as well as appearing as a singer with such celebrated Swing era acts as the Count Basie, Louis Armstrong and Glenn Miller orchestras.
Bermudian Wanda Ray Willis has been portraying the versatile stage and screen star for five years now and the latest iteration of her one-woman musical show, Walking in Dorothy Dandridge's Shoes: The Final New Beginning, is currently playing to full houses in California.
Based on the US West Coast since 1993, Ms Willis has appeared at such local venues as the Grotto Bay Hotel, The Reefs and Elbow Beach and was in the line-up of one of the Bermuda Jazz Festivals held at Dockyard in the early 2000s.
Wanda Ray Willis [left] is seen next to photos of the real Dorothy Dandridge in this collage used to promote her one-woman show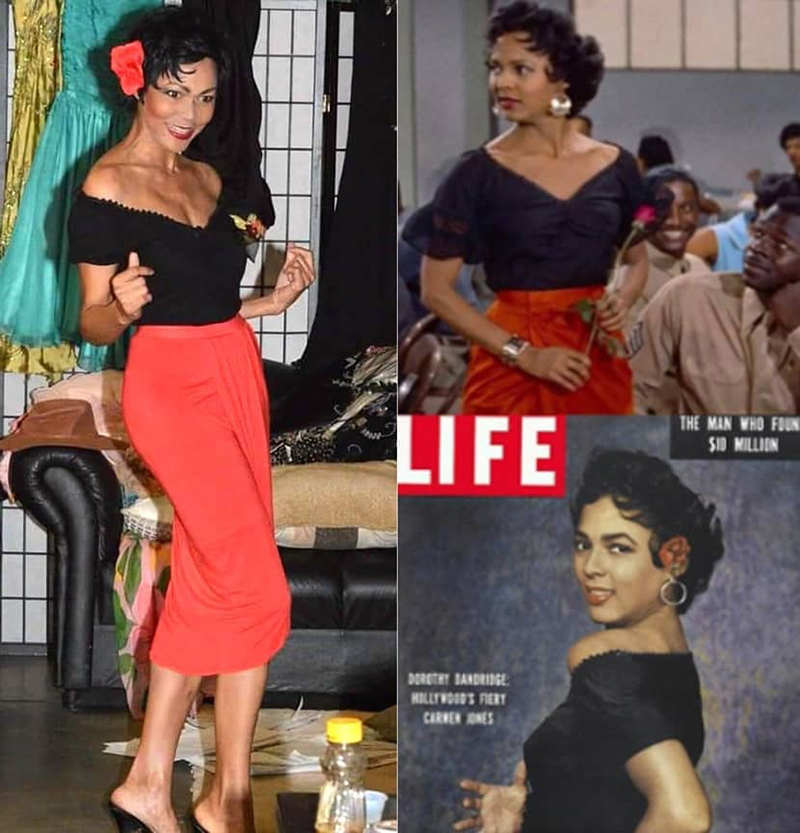 The former Berkeley Institute student has been fascinated with the story of Dorothy Dandridge story since childhood when an aunt said her singing voice had the same rich quality as the trailblazing star's. Ms Willis' has previously appeared in such Dandridge-themed stage productions as North on South Central, Dorothy Girl and Lonely Girl.
Among other subjects, Ms Willis studied radio and television production, broadcasting and musical theatre at Maryland's Towson University, Jersey State University and Morgan State University in Baltimore
Walking in Dorothy Dandridge's Shoes: The Final New Beginning has won numerous Los Angeles theatrical awards since it premiered three years ago. Maintaining a full schedule of engagements, the play is next being staged at Two Roads Theatre in Studio City, California on August 28.
A clip from Walking in Dorothy Dandridge's Shoes: The Final New Beginning
Critics have been kind to the show, with one reviewer saying "Ms Willis's effective acting made you feel the pain and hurt of Dorothy Dandrige's rollercoaster life". Another critique said the Bermudian "doesn't just play Dorothy Dandridge on stage, she gracefully inhabits the role"
While on one of her regular visits to the island, Ms Willis previewed two songs from the show at the 2016 Bermuda Entertainers Showcase held at the Fairmont Southampton.
Ms Willis recently expressed an interest in seeing her one-woman show adapted for the movies or television.

Read More About
Category: All, Entertainment, Films/Movies, News