Bermuda's Teyah Lindo scored for her University of South Carolina Beaufort women's soccer team as they defeated Thomas by a score of 3-2.
The school's match report said, "Behind a two-goal second half, USCB women's soccer extended its winning streak to three straight, as the Sand Sharks claimed a Sun Conference victory over Thomas, 3-2, on Wednesday afternoon at Fin Land Field.
"Thomas started to attack the USCB net early, as it took four shots, three on goal, in the first 13 minutes of the match. The Night Hawks' third shot found the back of the net, as Payton Walton gave Thomas the 1-0 lead.
"USCB had a prime chance in the 36th minute to make the game level, as it was awarded a penalty kick. Allison Schaffer took the kick from the spot but missed wide left.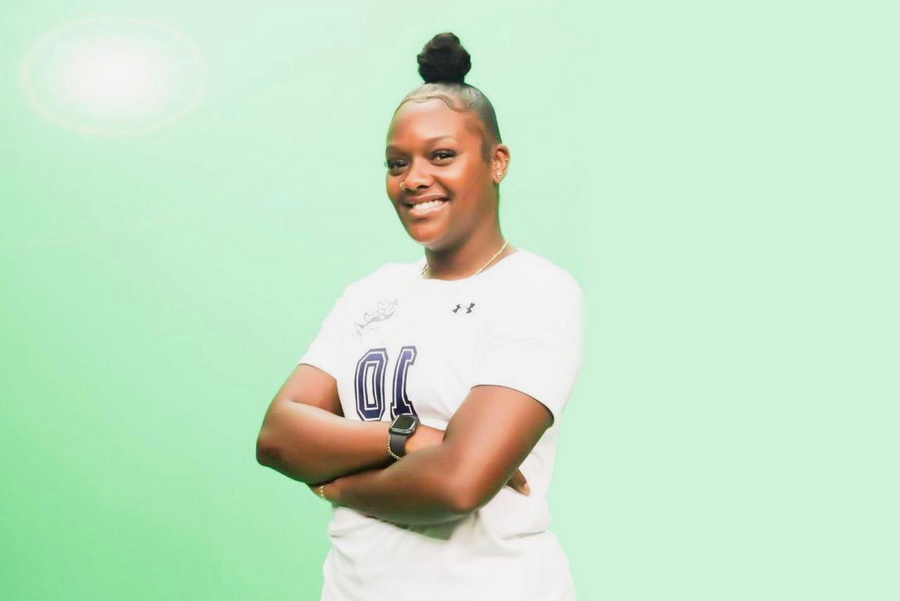 "After several substitutions, USCB's Lindo scored her first goal of her Sand Shark career. The Sand Sharks forced an attack inside the 18-yard box, but TU's defense cleared the ball. However, the ball found Lindo's head, who lofted the ball over the Thomas goalkeeper's head and rolled into the left side of the net. The goal knotted the game at 1-1.
"The first 10 minutes of the second half were slow for both squads, but at the 55th minute, Kaeser gave USCB its first lead of the game. After a cross into the Thomas 18-yard box, a Night Hawk attempted to clear the ball. However, the clearance bounced off Keaser, who was able to regain possession and tucked the ball away to give the Sand Sharks the 2-1 lead.
"The contest started to get a little more physical, as both squads saw a combined four yellow cards for the next 25 minutes.
"After the game settled, Gherardi worked up the left side of the pitch. After working her way in the penalty area, she fed a pass to Gignilliat, who was near the penalty spot. She then took a left-footed shot that hit the underside of the crossbar and trickled into the net. The 14th goal of the season for the senior gave USCB the 3-1 lead.
"Thomas didn't surrender though, as the Night Hawks made it a one-goal game in the 83rd minute."

Read More About