The 50th anniversary of Sesame Street is being brought to you by the letters I-M-A-G-I-N-A-T-I-O-N, which is what it took along with determination and plenty of hard work to transform the concept of an experimental children's TV show into a reality.
Premiering on America's PBS on November 10, 1969, the programme was built around the idea of taking standard TV conventions and using them to promote literacy, numeracy and basic life skills to preschoolers instead of toys, candy and breakfast cereals.
The groundbreaking children's television show was purpose-designed to "master the addictive qualities of television and do something good with them", according to Michael Davis in his book Street Gang: The Complete History of Sesame Street.
"What if?" became the mantra of the show's co-creators, TV producer Joan Ganz Cooney and experimental psychologist and philanthropist Lloyd N. Morrisett Jr., who began developing the idea for what became Sesame Street in 1966.,
Bermudian H. Melvin Ming is the former President and CEO of Sesame Workshop, which produces Sesame Street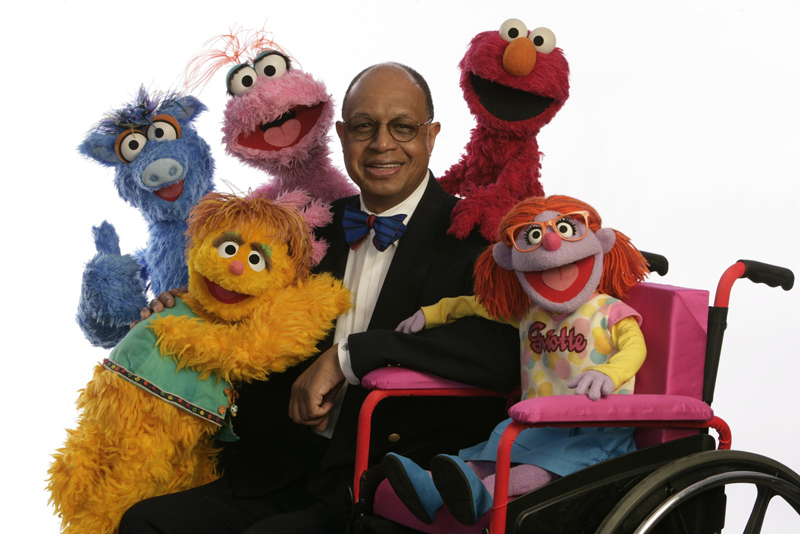 "What if you could create content for television that was both entertaining and instructive?" said author Mr. Davis. "What if it went down more like ice cream than spinach?"
By the time the show debuted three years later its formula has been perfected: a combination of cultural diversity, Jim Henson's Muppets, animation, live shorts, humour, commercial-type musical jingles and celebrity guest appearances which, taken together, produced an effect greater than the sum of their disparate parts..
Produced by US education and media charity Sesame Workshop, formerly the Children's Television Workshop, the show has now kept several generations of toddlers transfixed with its entertaining educational and life lessons.
Along the way the show has won almost 200 Emmy Awards, its English language version now airs in more than hundred countries while 30 international co-productions are shown everywhere from Nigeria to Cambodia to the Philippines.
Given its global appeal it's perhaps not surprising that TV's most celebrated thoroughfare has intersected with Bermuda multiple times over the years.
Bermuda writer/artist Michael Frith, for instance, worked on a line of Sesame Street books as a Random House editor in New York in the early 1970s.
After occasionally assisting with character designs for the show's Muppet characters — Mr. Snuffleupagus, most notably — he joined Jim Henson's team full-time as art director in 1975.
Jim Henson and Big Bird performer Caroll Spinney on the Muppets team 1980 Bermuda retreat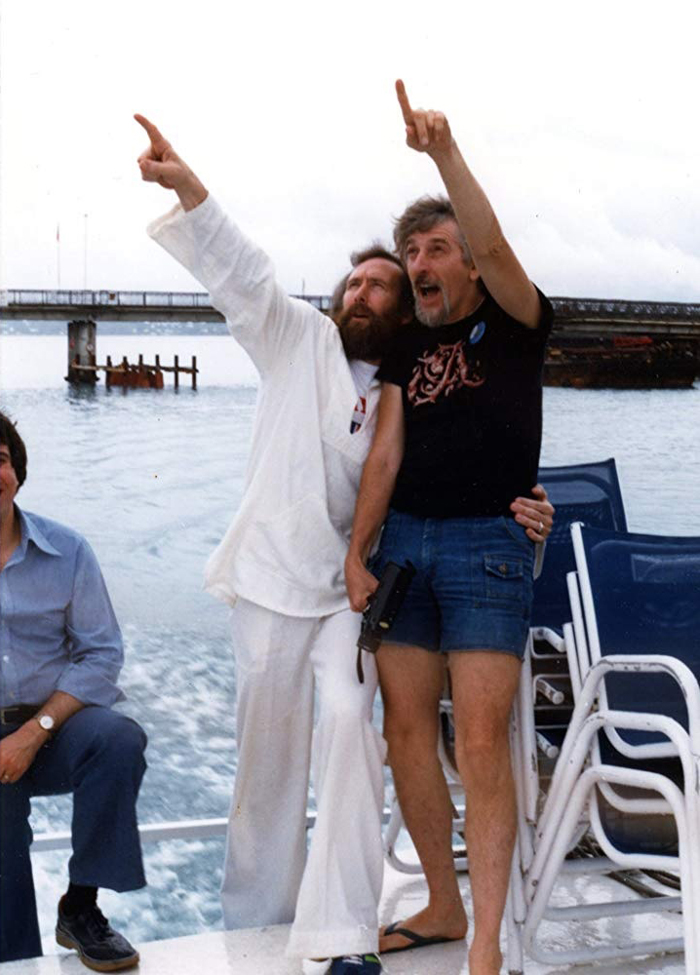 And the Muppet maestro himself decided on Bermuda as the location of his Henson Associates! retreat in 1980.
Employees working on Sesame Street in the US and The Muppet Show TV series in the UK converged on the island for a week-long brainstorming and future planning session, finalising details for such upcoming projects as Fraggle Rock, itself inspired in part by Bermuda's Crystal Cave.
And in recent years a Bermudian was actually the unofficial mayor of Sesame Street, shoring up Sesame Workshop's creative and financial viability and helping to craft a vision for its future..
Bermudian accountant and broadcast executive H. Melvin Ming Jr. joined Sesame Workshop In 1999 as Executive Vice President and Chief Financial Officer.
In 2002 he became the New York-based charity's Chief Operating Officer and from 2011 until his retirement in 2014 Mr. Ming was president and CEO of Sesame Workshop.
Born in 1944, the former Berkeley Institute student has spoken to the life-transforming power of education from a personal perspective.
He has explained how as a teenage growing up in Bermuda he at point became more fixated on getting his moped than getting his homework done.
H. Melvin Ming discussing the role of children's television programming in this 2012 lecture
"The ambition of a young boy like me was usually to get your moped," Mr. Ming told an American interview in 2011. "If you were 16 you could get your license and you can get your own transportation and then, man, you're free as a bird. And that was sort of the horizon for me — getting a bike."
It was at this juncture that his parents intervened.
"My mother wisely said, 'You need an education and here's, here's where you're gonna go'," recalled Mr. Ming. "And I was excited 'cause I'm going to Philadelphia, so I never actually owned my own moped, my own bike. I went to Philadelphia instead."
After completing his secondary education at a Philadelphia high school and then attending that city's Temple University, Mr. Ming embarked on his career as an Auditor and Certified Public Accountant following a stint in the US Army.
It was this professional path which eventually brought him to Sesame Workshop after senior roles at US National Public Radio, the Museum of Broadcasting & Radio and Pittsburgh's WQED Multimedia, which operates three PBS stations.
Of his 15 year career at that celebrated educational and production organisation, Mr. Ming has only the fondest memories looking back and anticipates the most positive future looking forward.
"We tried to see our work as meeting the needs of children and looking at the world through their eyes," he has said. "The Workshop is a place where people came to work, but they really came to live — it's an extension of their lives.
"And my rule was that if it was good enough for my grandchildren, it was good enough for any child on the planet."
Read More About
Category: All, Entertainment, History