The Bermuda Underwater Exploration Institute will present a talk entitled "Let's End Illness Now!" with Dr. Mick Hall on Thursday, November 14th at 7:30 pm.
The event poster says, "Dr. Mick Hall is an American Biorestorologist who holds a Doctor of Naturopathy degree from Trinity College of Natural Health. His health programs focus on understanding and following the best methods for cleansing your body of toxic waste, and supporting the innate wisdom of your body in restoring its natural functions. He is the author of "Let's End Illness Now!"
"Despite the American health industry's race to find faster and more effective treatments for symptoms of disease, degenerative diseases are becoming epidemic. Why is this? And what is the cause of these diseases? In his lecture, Dr. Hall will answer:
"What is the root cause of disease in the body?
"What can you do to avoid developing health problems and diseases?
"What can you do to support the innate wisdom of our body so that it can successfully heal?
"Dr. Hall will simplify the whole subject of health and disease so that you can clearly see that health and disease are the natural result of the choices we make on a daily basis."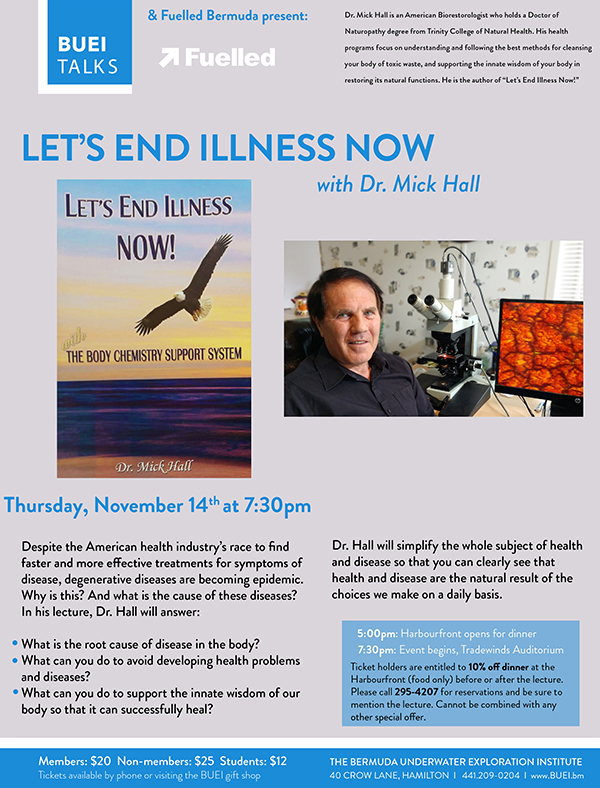 Read More About
Category: All