The International Survivors of Suicide Loss Day will be held on November 23 at the Bermuda Underwater Exploration Institute [BUEI].
A spokesperson said, "International Survivors of Suicide Loss Day will be marked for the first time in Bermuda on November 23. Local grief support group LOSS [Losing Someone To Suicide] is sponsoring the event – also known as Survivor Day – which will be held at the Bermuda Underwater Exploration Institute [BUEI] and supported by the American Foundation for Suicide Prevention [AFSP].
"Survivor Day is open to anyone impacted by the loss to suicide of a family member, spouse, partner, friend or colleague; as well as anyone supporting survivors in a personal, community or professional capacity.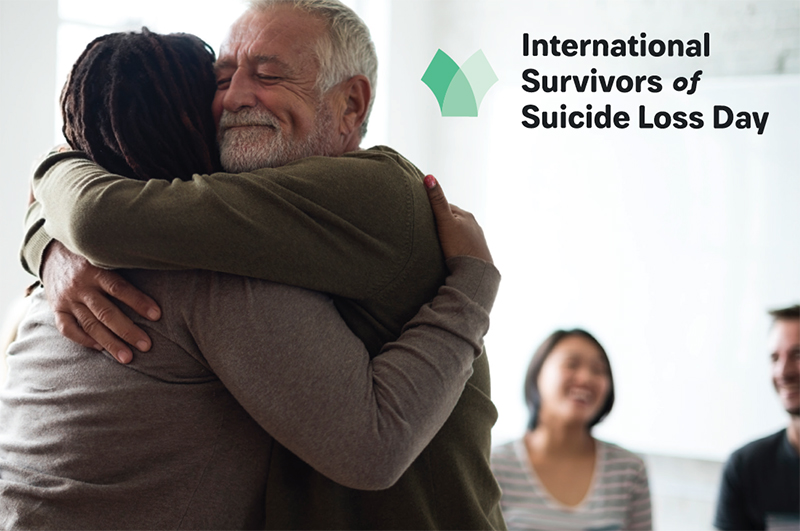 "The event will be held from 10:00am to 12:00pm and is free of charge but attendees are asked to register beforehand here. Survivors are encouraged to bring a photo of their loved one to share on a memory board that will be created for the day.
"The event will feature an AFSP documentary, Pathways to Healing: Hope after Suicide Loss, produced especially for this year's Survivor Day. The short film follows the family and friends of Chris Taddeo, a young adult who died by suicide.
"Together, they show the individual experiences a community of people can have after a shared loss: from confusion and denial, to isolation and finding support. Through their various approaches to grief and healing, each journey shares a message of hope, connection and resilience.
"In addition, local speakers will share their personal experiences. There will also be a panel discussion moderated by mental health professional Tawanna Wedderburn, Executive Director of Transcendence.
"Panel members include mental health professionals who work in schools, at Mid-Atlantic Wellness Institute, and within local churches. They will represent professional perspectives on self-care and the grieving process after a loss, including mental and physical health, as well as spiritual and emotional well-being.
"Survivor Day was established in 1999 when U.S. Senator Harry Reid, who lost his father to suicide, introduced a resolution to the United States Senate which led to the creation of International Survivors of Suicide Loss Day.
"Designated by the United States Congress as a day on which those affected by suicide can join together for healing and support, it was determined that Survivor Day would always fall on the Saturday before American Thanksgiving, as the holidays are often a difficult time for suicide loss survivors. Last year 370 Survivor Day events took place, including 32 international sites in 19 countries.
"LOSS was formed by survivors in October 2016 under the banner "you are not alone". Marking this international Survivor Day reinforces that message. There are millions of survivors of suicide loss around the world. On International Survivors of Suicide Loss Day, we join together as one community for mutual support and understanding.
"We are encouraged by a growing willingness in the community to speak out about suicide and mental wellness, and the focus on suicide prevention during Mental Health Awareness Week last month. Suicide awareness also means supporting those left behind. Survivors will never "get over" the loss of their loved ones but ending the stigma that has historically surrounded talking about suicide is critical in beginning the healing process from the trauma of such a devastating loss.
"At the launch of Mental Health Awareness Day 2019 in October, the Minister of Health stated that between 2006 and 2015, there were 16 known suicides in Bermuda. Research by LOSS shows that since 2009, the Coroner's Office has officially recorded 26 deaths in Bermuda by suicide as of December 31, 2018. These figures do not include suicides of Bermudians or residents while overseas, or where evidence of suicide was inconclusive and death ruled as accidental or misadventure.
"According to statistics supplied by the Bermuda Hospitals Board [BHB] a total of 472 cases of attempted or suspected suicide, including self-harm by injury and poisoning, were admitted between 2000 and 2017.
"To register for Survivor Day, go here
"To learn more about LOSS, visit loss.bm
"If you are personally having thoughts about suicide, call the 24-hour MWI Crisis Line at 239-1111."

Read More About
Category: All