Students from Mount Saint Agnes Academy participated in a Remembrance Day Prayer Service this morning [Nov 8] in the school's auditorium.
A spokesperson said, "This morning at 8:30am at MSA the Grade 6s through 12s participated in a Remembrance Day Prayer Service in our Auditorium. The Governor John Rankin was in attendance and the Service was lead by The Most Reverend Bishop Wesley Spiewak and our Principal Sue Moench.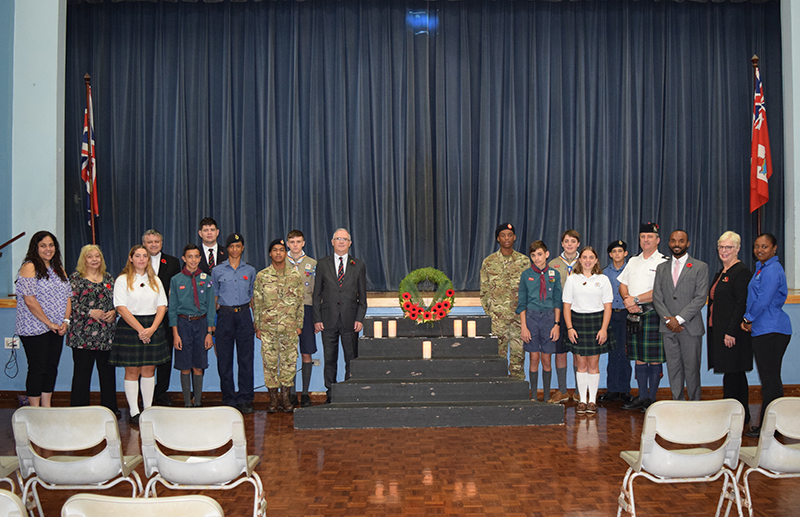 "Students that are in the Bermuda Junior Regiment and Police Cadets wore their uniform as part of the ceremony. All the Students received poppies to commemorate the November 11th Memorial Day Holiday.
"They also watched a short film and heard a few words from Carol Everson from the Bermuda Legions. Some of the students were asked to read poems and a moment of silence was conducted.
"The Service finished with Pipe Major Aiden Stone playing Amazing Grace on the Bagpipes."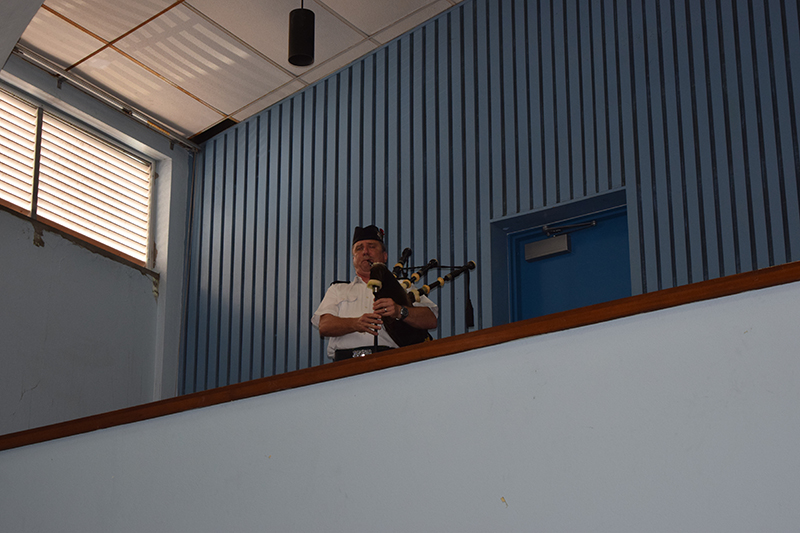 Read More About