The community is invited to join the Bermuda National Trust [BNT] in celebration of their 50th anniversary by planting 50 trees on New Year's Day at various locations across Bermuda.
A spokesperson said, "The newly formed Climate Action Network [Bermuda CAN] supports the National Trust event and encourages people to sign up to help at one of the locations. This is part of Bermuda CAN's Vision 2020 campaign, which aims to get 2,020 trees planted in Bermuda by the end of 2020.
"The campaign is one of the ways that everyone can make a difference – by adding trees to our ecosystem, each participant can help to mitigate the warming of the climate."
Members of the Bermuda Climate Action Network stand at Foot of the Lane location: Rosalind Wingate – Warwick Academy; Melanie Burrows – CedarBridge Academy; Anne Hyde – Keep Bermuda Beautiful; Glenn Fubler – Imagine Bermuda; Stuart Kriendler – BE Solar; Myles Darrell – Bermuda National Trust; Eugene Dean – Greenrock; Nick Hutchings – marine contractor [retired].  Missing from photo: Kim Smith – BEST: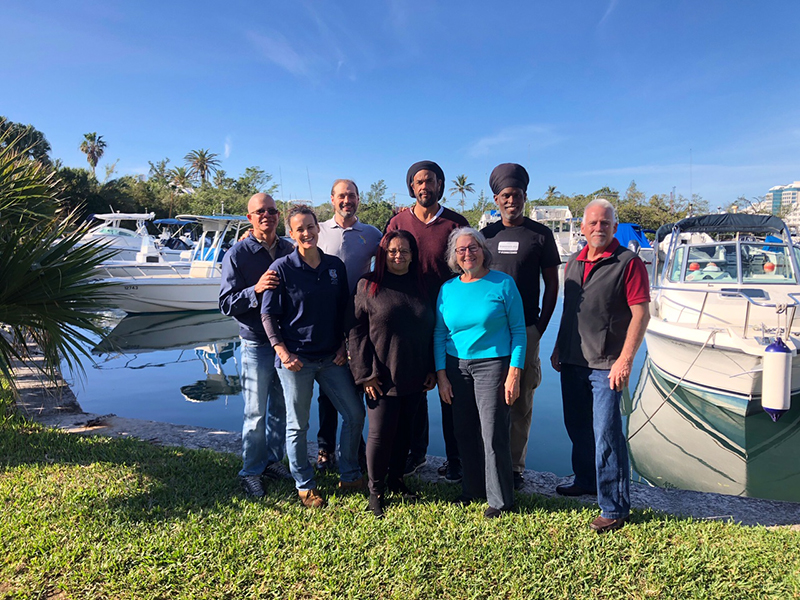 "The climate has never changed at such a rapid pace as we are experiencing now. The global scientific community has reached a clear consensus on the potential existential danger.
"Islands and low-lying coastal locations will be the most impacted. While some may argue that Bermuda's contribution to climate change is a mere drop in the bucket, we should be doing everything we can at home before looking to others to save the planet.
"That is why a diverse group of community representatives have recently formed a new emerging network of activists and those who are already engaged in environmental conservation – the Bermuda Climate Action Network [Bermuda CAN]. Members of the group recently posed for a group photo at water's edge at the Foot of the Lane in Paget which is predicted to be underwater within the next decade as sea levels rise.
"Members of the Bermuda Climate Action Network [Bermuda CAN], thus far, are:
Glenn Fubler, Imagine Bermuda
Myles Darrell, Bermuda National Trust
Anne Hyde, Keep Bermuda Beautiful
Stuart Kriendler, BE Solar & Bermuda Better Energy Plan
Alan Burland, Bermuda Engineering
Eugene Dean, Greenrock & Fridays for Future Youth group
Kim Smith, BEST
Nick Hutchings, retired marine contractor & BEST's Energy Committee
Rosalind Wingate, Warwick Academy Natural History Club & Fridays for Future Youth group
Melanie Burrows, CedarBridge Environmental Sciences
"BNT welcomes volunteers to help plant 50 trees on January 1st at locations across the Island. Anyone interested in planting a tree to combat climate change should contact Myles Darrell on 705-9876 or email myles@bnt.bm. All future opportunities to plant trees during the 2020 campaign will be posted to a shared Vision 2020 calendar on TeamUp.com."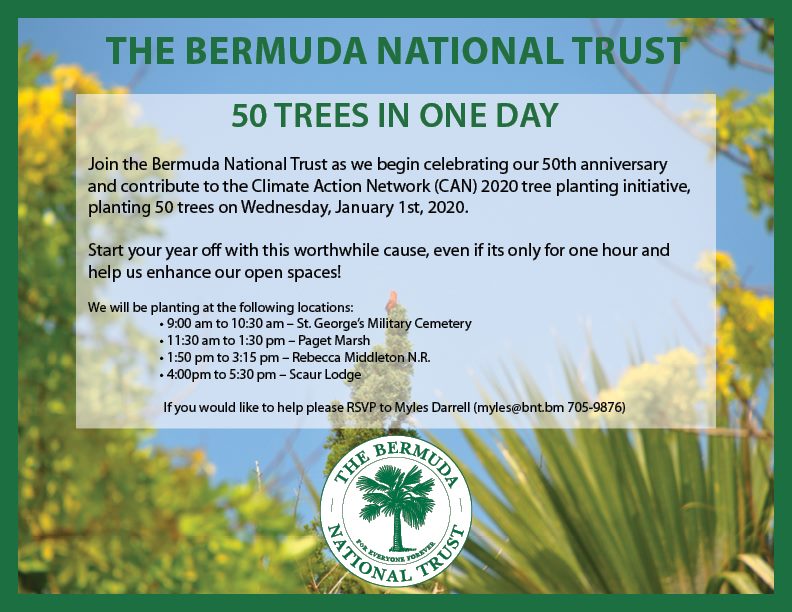 "Others play a supporting role, such as Dr. Mark Guishard of BIOS who has been providing scientific advice on the physical threats Bermuda faces under a changing climate. Bermuda CAN's aim is to facilitate the coming together of our island community to identify and mitigate climate risks specific to Bermuda, and advance a deeper appreciation of our responsibility as global citizens in keeping average temperature rises below 1.5C.
"Our first project, entitled Vision 2020, will be inviting community members to be involved in the planting of 2,020 young native, endemic and fruit trees by the end of 2020. This family-friendly initiative is geared to expand awareness of the crisis and offer a practical means for participating in solutions.
"There will be a shared calendar of monthly tree planting events rolled out soon that will provide opportunities for individuals and families to participate during this next year. Rapid climate change is the biggest challenge we face as we enter this next decade. It is crucial that we gain an understanding and awareness about Bermuda's risks, mitigation and adaptation to the changing climate and that urgent and mindful action is needed by all."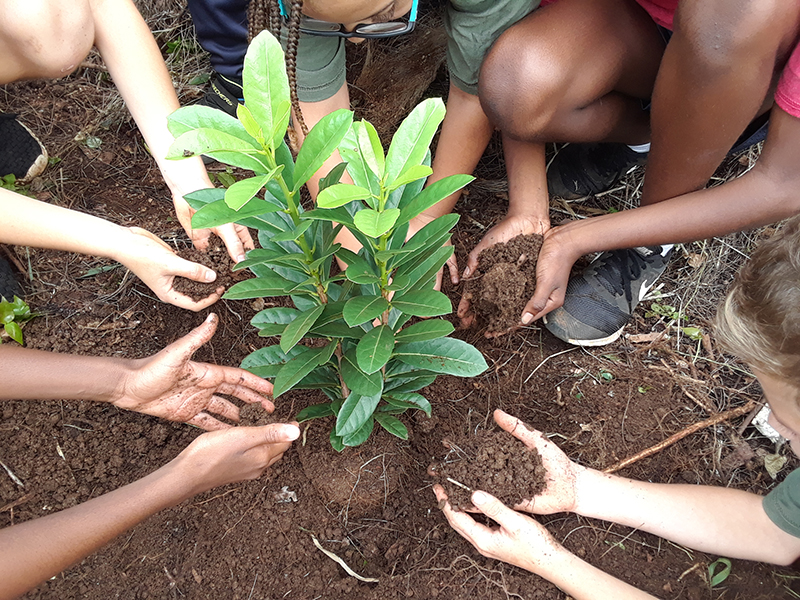 "If you and your family want to start the New Year by planting a tree to help combat climate change and restore Bermuda's natural environment, please contact Myles Darrell at myles@bnt.bm or cell 705-9876. Volunteers are needed at each location:
9:00 am – 10:30 am St. George Military Cemetery, Grenadier Lane, St. George
11:30 am – 1:30 pm Paget Marsh Nature Reserve, Lover's Lane & Middle Road, Paget
1:50 pm – 3:15 pm Rebecca Middleton Nature Reserve, Railway Trail east of S-Hill, Paget
4:00 pm – 5:30 pm Scaur Lodge, Scaur Lane [opposite Fort Scaur], Sandys

Read More About
Category: All, Environment, News