A notable piece of Bermuda real estate has been listed for sale, with the seven-acre Bierman Astor Estate on Ferry Road in St. George's available at a price of $2,950,000.
The listing on Cranfields Property says, "Over seven acres, predominately zoned Res 1 with approximately 1,700 feet of boat able waterfront. Currently the property has 13 ARVs. Most apartments have been updated [with others in process] and overall these show a healthy rate of return."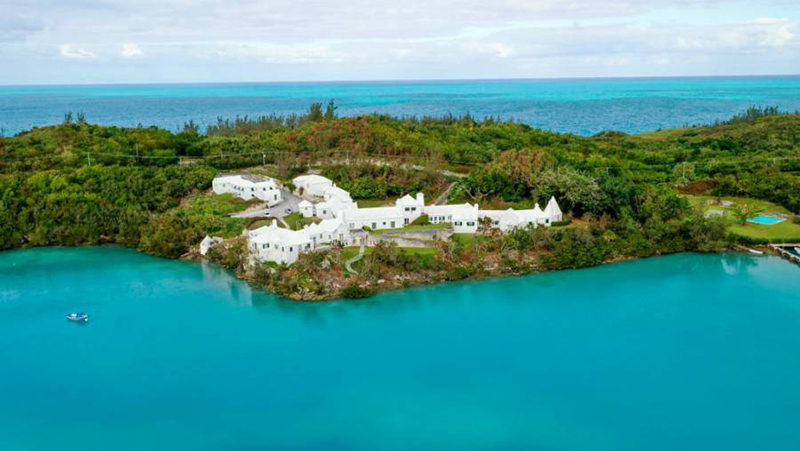 "Originally built by multi-millionaire and American spy Vincent Astor and his wife Helen in 1933. Much care and attention was lavished on the design of 'Ferry Reach,' later known as 'The Astor Estate,' using Bermudian craftsmen to create the mansion and its amenities.
"The observation deck, aquarium, cinema, old train tracks and enormous pool remain a testament to a bygone era and lifestyle."
"Below the mansion are multiple storage and mechanical rooms serviced by wide service corridors which had connected one end of the old house to the other. These also lead to the old cinema, aquarium and bar which was used as a restaurant for a time, utilizing the outdoor terrace for dining.
"Upper living spaces and lower serviced area square footage could be repurposed to suit a new venture."

Read More About