Noting that police have a dedicated team making inquiries about Destiny's whereabouts and checking residences and areas across the island, Minister of National Security Wayne Caines said they still need the public's assistance and has urged the community to help locate the 14-year-old.
Destiny has been missing for ten days now, and earlier today, the police said that the latest reported sighting of her "indicates that she traveled into and out of St. George's by bus on Sunday, January 19th and was apparently with an older male," with the police also noting that they are "also aware of information that suggests that there is potential imminent risk to the 14-year-old CedarBridge Academy student based on the association with this male."
Photo of Destiny Winters: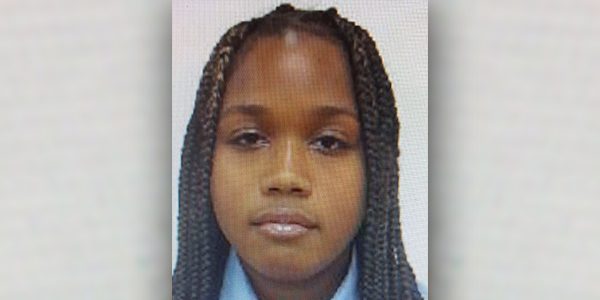 Minister Caines said, "Today, I join the BPS in issuing a plea to the community in helping to locate Destiny Winters. We've all seen the notifications from the Bermuda Police Service indicating that this young 14-year-old girl has been missing for about 10 days.
"The BPS have a dedicated team from the Vulnerable Persons Unit making inquiries about Destiny's whereabouts. They are checking residences across the island, including areas where she is known to have frequented. They are keeping in contact with her family and they have been monitoring social media.
"While the BPS have stepped up their efforts to locate Destiny, we still need the public's assistance. Bermuda is only 21 square miles, and we know that on this island news and information travels incredibly fast. So we need the public's eyes and ears to help us return Destiny to her place of residence.
"I think it's also important to stress that this young girl is a minor. From a National Security and public safety stand point, I want to remind the community that it is a criminal offence to harbour a minor.
"Lastly, while I am addressing the community in my Ministerial capacity, I am also a parent. I'm a father. To all of the parents, imagine if this was your child who has been missing for 10 days.
"So, I am making a personal plea to our community, to our mothers, fathers and grandparents – please help us to locate Destiny so that we can provide her with the safe and secure environment that she needs."
Anyone with information on the whereabouts of 14-year-old Destiny Winters is asked to immediately call police on 295-0011 or her designated Government Care Facility on 292-3699.
Read More About