According to a report, the British Airways flight that recently diverted to Bermuda was due to an "overheating mobile phone developing smoke after having been crushed in a business seat mechanism."
The Aviation Herald report said, "The crew decided to divert to Bermuda while smoke from an overheating mobile phone developed, that had been crushed in a business seat mechanism and suffered a thermal runaway. While the flight crew diverted the aircraft cabin crew attempted to release the phone out of the seat mechanism and secure it.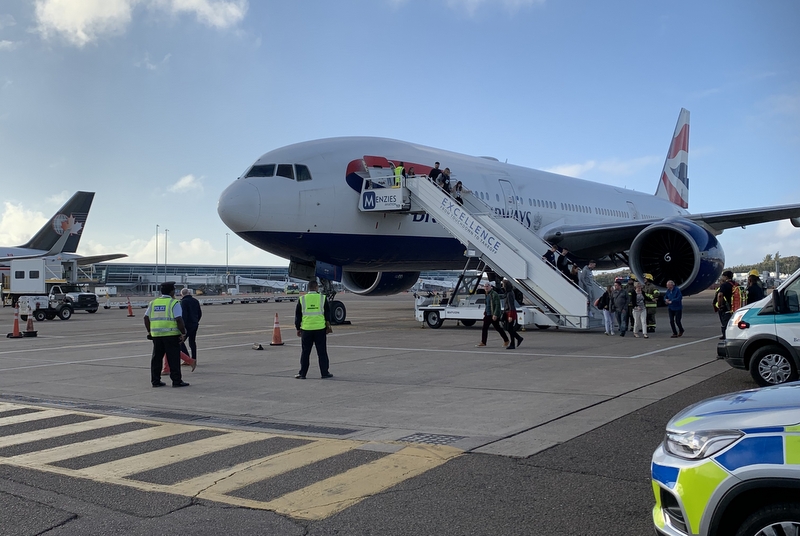 "A passenger reported a fellow passenger in the business class had dropped his mobile phone into the seat, then while trying to get his phone out operated the seat mechanism which crushed the phone. Smoke emanated from the seat.
"Another passenger reported they were told about fumes/fire from a passenger phone that had been trapped inside a business class seat. After landing in Bermuda the aircraft briefly stopped on the runway, then taxied to a stand where firefighters boarded the aircraft.
"They were subsequently instructed to disembark without their hand luggage. Later they were able to embark the aircraft again, the aircraft was able to continue the flight before the crew ran out of time. The crew made an announcement: "the phone will never work again".
Similar statements were also made on Twitter, with one person who said they were on the flight tweeting: 'Phone jammed in a club world seat. I'm onboard. Everyone has just disembarked while fire crews look at it," while an aviation journalist tweeted, "Reporting a mobile phone was stuck in a seat, caused smoke."
Travel and Leisure notes, "In safety announcements, airlines now advise passengers to alert a flight attendant if they lose their phone in the seat. While some may believe the precaution is so passengers don't mess up the reclining mechanisms built into the seat, it's actually a fire safety issue.
"Lithium batteries can quickly overheat and, if damaged, can start a fire. According to the Federal Aviation Administration [FAA], there were 46 lithium-ion battery fires on flights around the world in 2017."
You can read the full story here on The Aviation Herald website.

Read More About
Category: All, technology