[Updated with video] A Thomson Airways flight heading to Mexico diverted to Bermuda's LF Wade International Airport today [April 12], and was greeted by a number of police officers, with at least half a dozen police vehicles visible on scene as of this writing.
The Boeing 787-8 departed Gatwick Airport in London this morning heading to Cancun International Airport in Mexico, and touched down in Bermuda this afternoon.
Police and Bermuda Fire & Rescue personnel met the aircraft at the terminal,with at least one police officer seen boarding the plane. Further details are limited, however we will update as able.
Update 2.15pm: Police Media Manager Dwayne Caines confirmed that the flight diverted to the island as a result of an unruly passenger[s] who was taken off the plane and is now in police custody.
Update 5.17pm: A police spokesperson said, "Around 12:55pm on Sunday, April 12th police officers responded to a report of two disruptive passengers on a diverted Thomson Airways flight landing at L.F. Wade International Airport.
"The two male passengers involved were subsequently escorted off the plane and taken into police custody. The Thomson aircraft was apparently en route from London, U.K. to Cancun, Mexico."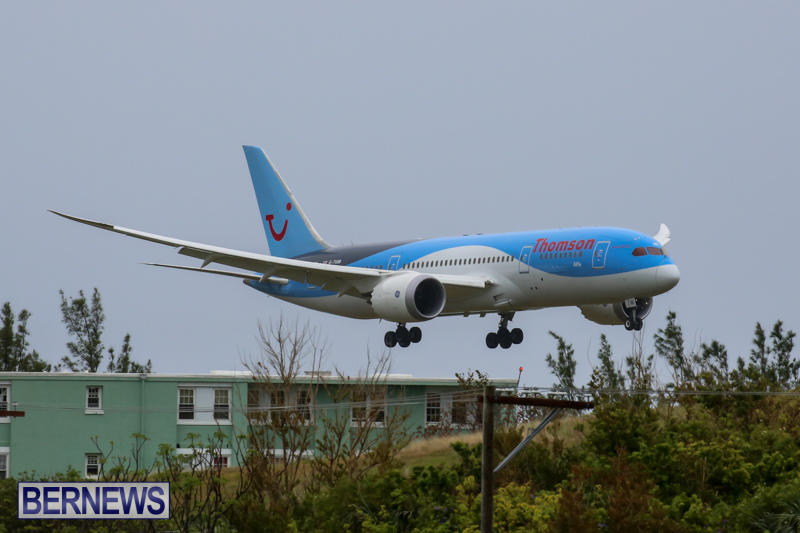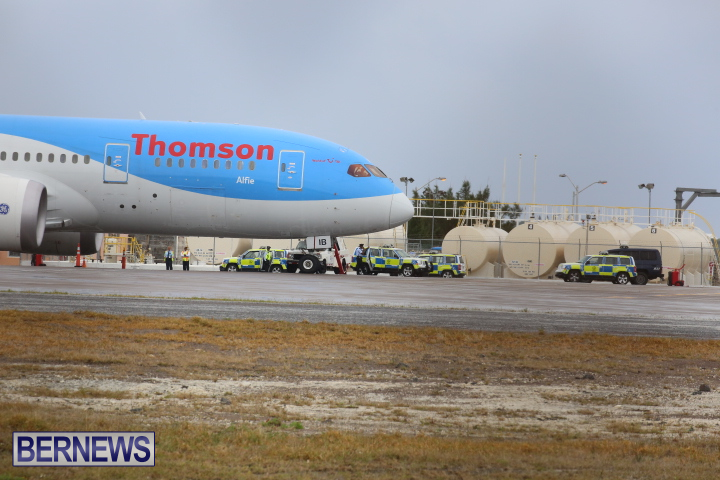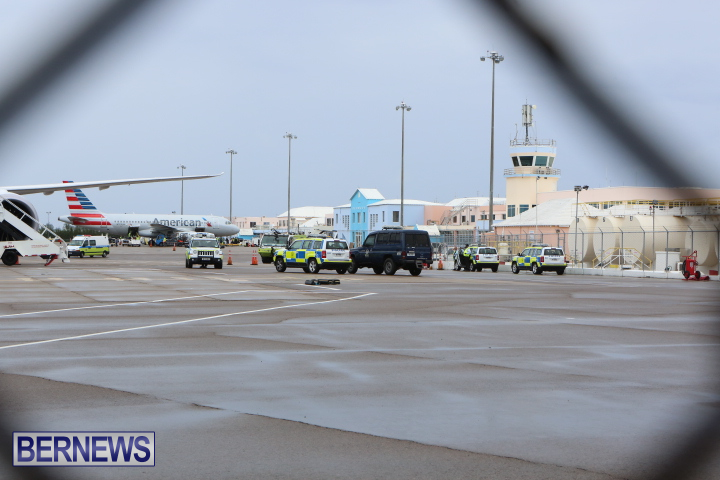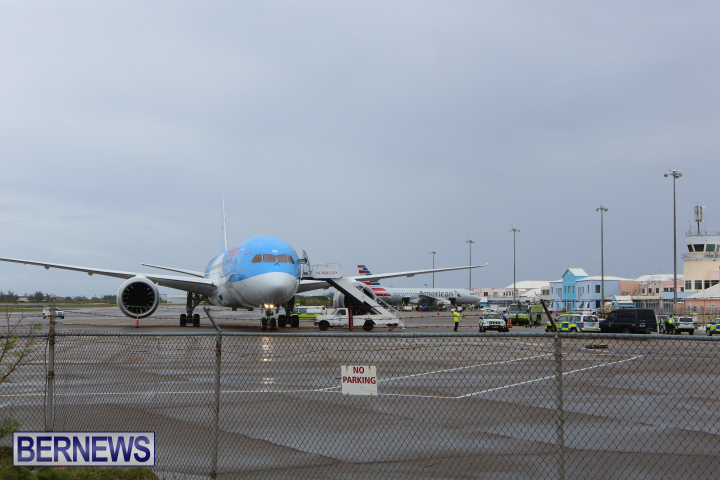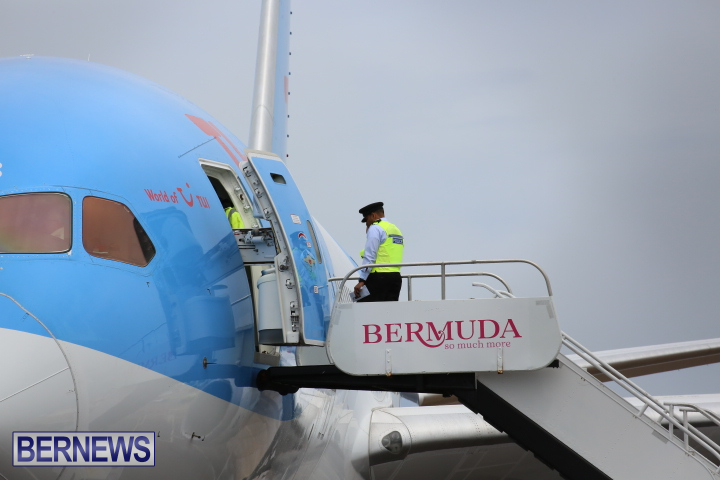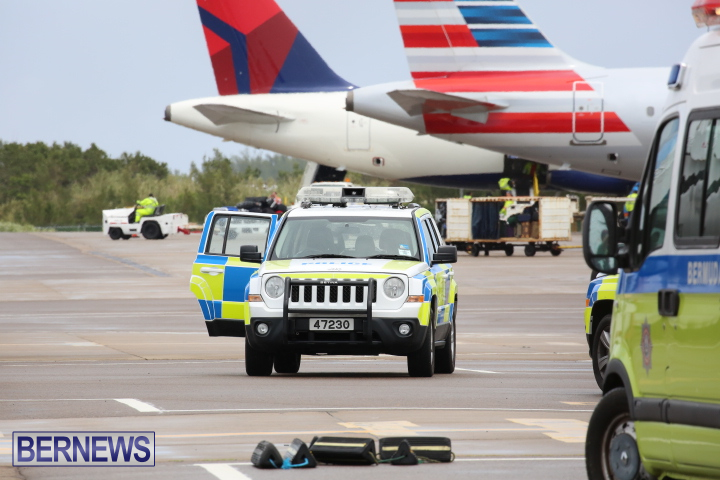 Update 2.47pm: At least one person was seen being put in a police car, and the police officers are now leaving the airport area.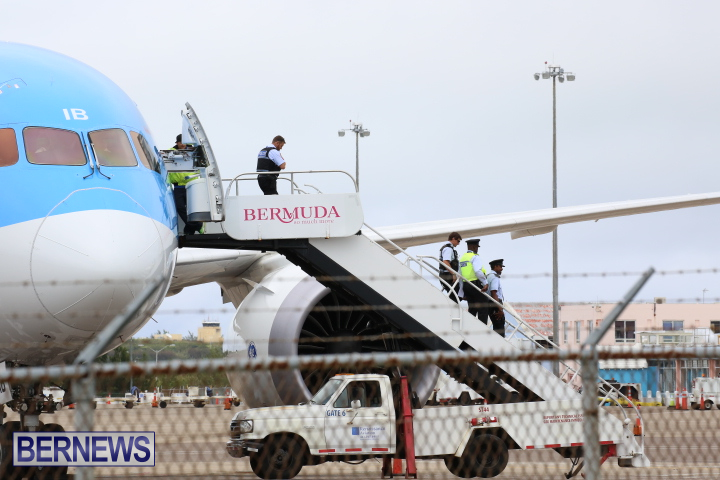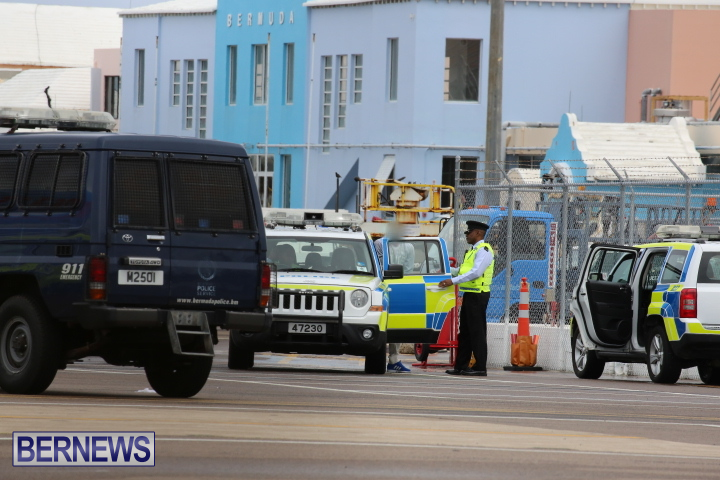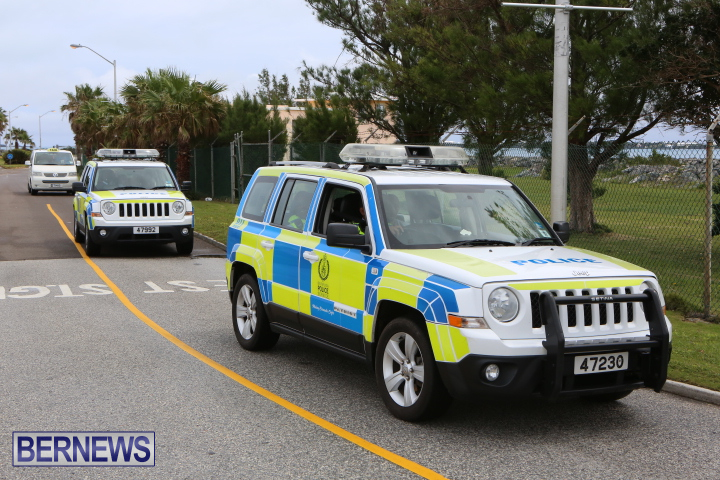 Update 3.20pm: The plane has now left Bermuda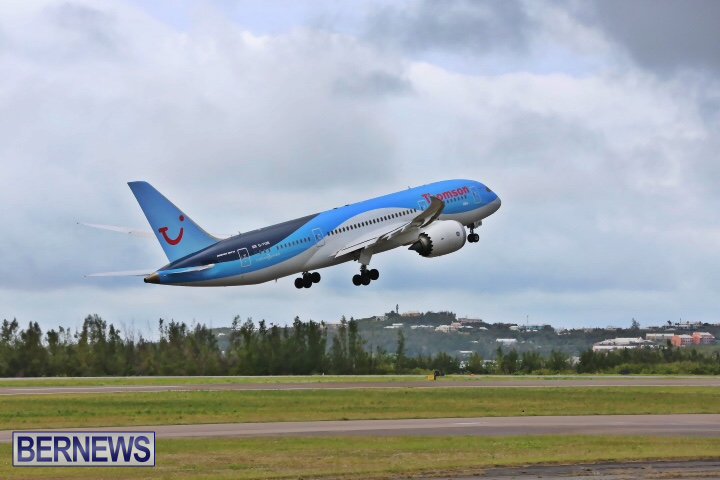 Read More About