The Saltus Boys' Varsity Team had the opportunity to travel to have a pre-season practice tour in Toronto. It has been a number of years since the varsity team had a chance to travel, but the enthusiasm of this team sparked the coaches to revive the trip.
The opposition consisted of teams from the IEM Basketball organisation which is one of the fastest growing Ontario basketball leagues with programs consisting of over 150+ teams in Newmarket, Aurora, Keswick, East Gwillimbury and Bradford.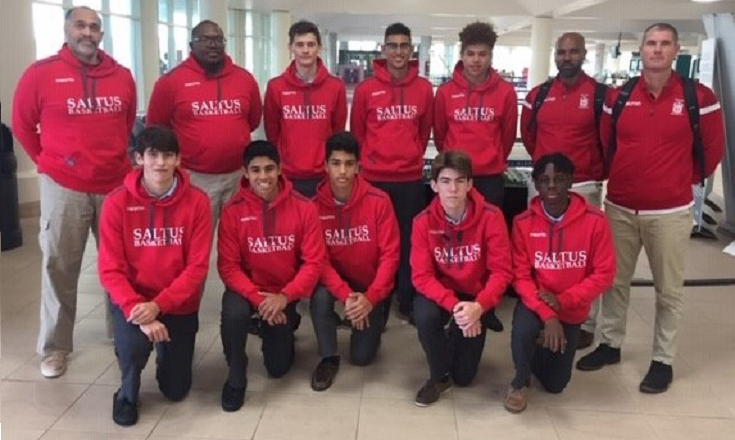 The team finished 1 – 4 playing five games in three days. Despite not seeing the results that they had worked so hard for, they were able to learn valuable lessons regarding the game and as team members.
The team was exposed to fast-paced games against quicker, stronger and more experienced players. The coaches felt that this trip was a good test for the team – for playing so many games in a short few days and for not being able to prepare for the different styles of play and having to adjust on the spot.
Despite the record, the team thoroughly enjoyed themselves and walked away with valuable lessons that they can apply to their training and games at home.
Coach Tim Trott indicated that they now understood what had to be done to be better players and a better team. Coach Trott said: "As with every Saltus team that has had the opportunity to travel overseas and compete, I believe that this team will come back a better team and hopefully this will show with good results in the BSSF league."
Top Scorer – Somers Mello
Top Rebounder – Tie between Evan Washington and Noah Simons
Best Hustle Player – Matthew Ingelman
Best Teammate – Jalen McLarty
Saltus's next overseas sporting venture will see the girl's hockey team competing in early April at a youth tournament in Delaware.

Read More About