The police continue to seek the public's help in locating 26-year-old Chavelle Dillon-Burgess, who was last seen over the Easter weekend at her Hillview Road, Warwick residence.
The police also confirmed that "a search warrant was executed at a residence in Warwick as part of an ongoing police investigation," and while not stated officially, it is unofficially understood to be in relation to the investigation into the whereabouts of Ms Dillon-Burgess.
Ms Dillon-Burgess, who is the mother of an 18-month-old child, is described as being 5' 4' in height with a slim build, and anyone with any information is strongly urged to contact the police on phone number 211 or the independent and confidential Crime Stoppers number 800-8477.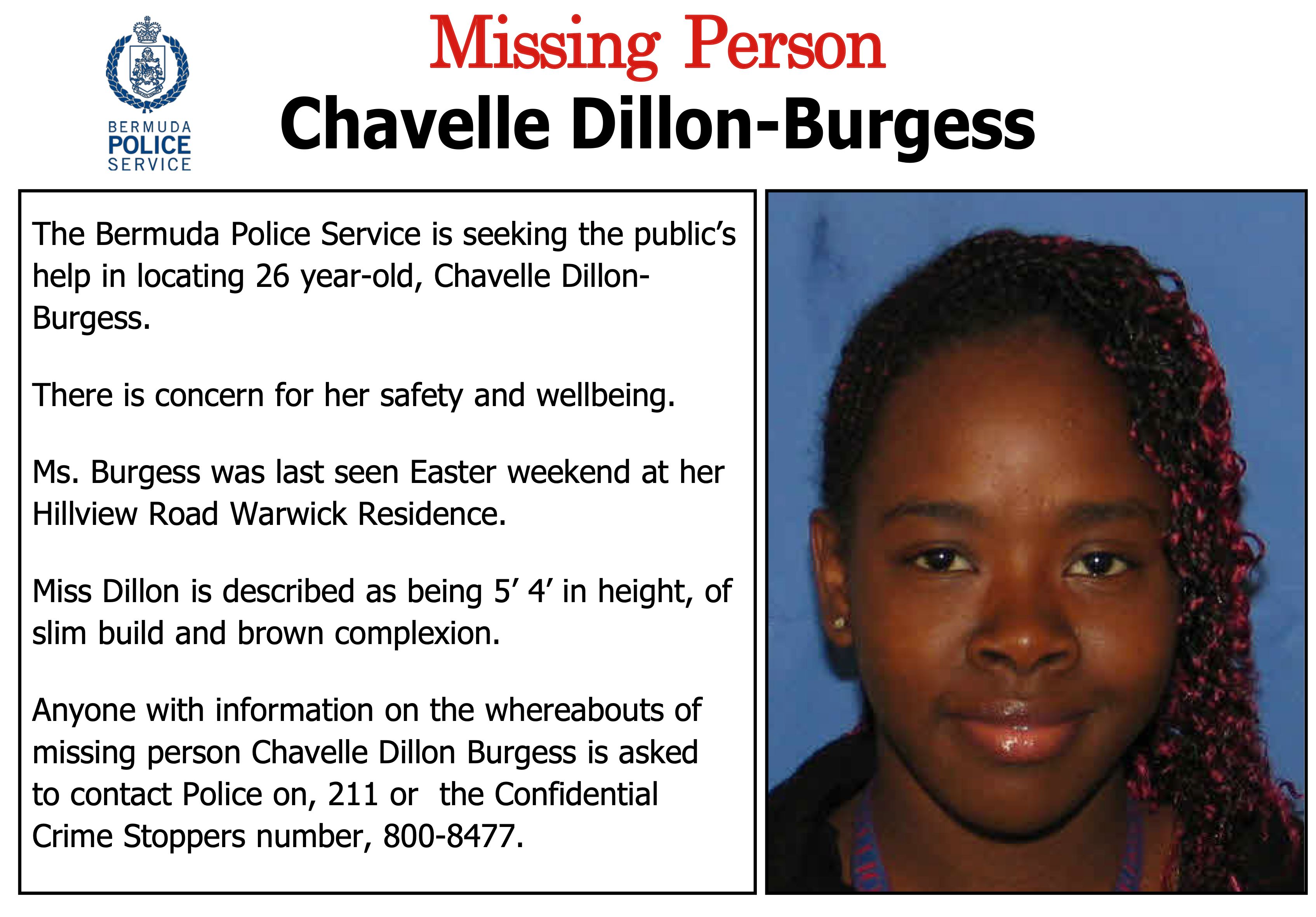 Read More About