Inspired by the global Black Lives Matter protests, the Greater Unity Pandemic will be holding a series of curated live streaming events starting June 20 [Saturday] until June 27 [Saturday].
A spokesperson said, "The undeniable momentum of the Global Black Lives Matter protest movement has been embraced by the Victory Pandemic GTA Peace Initiative team as part of the newly dubbed 'Greater Unity Pandemic' that is proliferating across social media.
"The September 15, 2019 Tree of Peace and Reconciliation tree planting event that was done by members and supporters of Drawdown Markham was emulated and remolded into the New Year's Eve 'Spark of Forgiveness' tribute by Councillor RoseAnn Edwards that took place in North-East Hamilton, Bermuda and which was organically formalized amongst a range of stakeholders as the X-Roads of the City Peace Initiative, which includes a collaboration between organizations and stakeholders in New Zealand, Los Angeles, the Philippines, Holland, Norway, the Democratic Republic of Congo and here in Toronto. Each region is committed to bringing their strategic resources to ensure that this rapidly evolving phenomenon translates into practical sustainable development outcomes for all, leaving no one behind.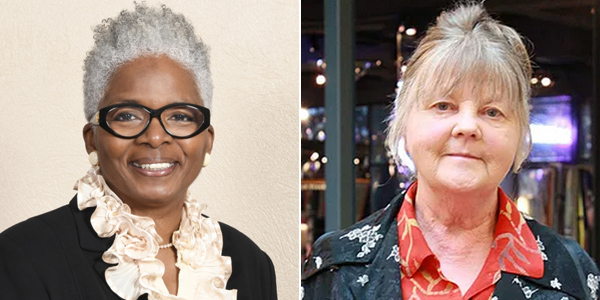 "As part of this deepening consensus, a series of curated live streaming events for social activists is being organised for the week of June 20-27, 2020 in harmony with various other World UNITY Week celebrations for the 75th Anniversary of the UN Charter. The Toronto Sunlight Spectacle social event, where we will contribute to the X-Roads of the City Peace Initiative live streaming event, will be focused on the role that the Greater Unity Pandemic is playing to underwrite Spark4Humanity living laboratory networks, Climate Smart Victory Gardens [CSV Gardens], VicTree Forests, the Poor People's Campaign of Martin Luther King Jr and the International Children's Movement.
"The Greater Unity Pandemic comprises a four sided viral approach to social transformation that combines the following strategies:
1. Stand4Unity Workathon – Building teamwork through geometric unity
2. Victory Pandemic – Creating climate change awareness through gardening and forestry
3. Melody Pandemic – Using dancehall music to inspire artistic solidarity between the 'haves' and the 'have nots'
4. #Lovespreads Memenomics – invoking the spirit of ubuntu love to overcome the economics of fear and violence
Signature projects to be highlighted by the Greater Unity Pandemic include:
1. Backyard food security & nutrition
2. Preventative mental/sexual/domestic health
3. Conflict zone refugee/homelessness/forestry protection
4. The August 1st 400 Year SuperJubilee of Debt Forgiveness
"The Greater Unity Pandemic is the first phase of the continuing countdown to Global Cooperation Day on October 4, 2020 in honor of recently deceased Professor Liz Greenwell of New Zealand and her vision for 'Watering the Fields of Humanity'. Her leadership created the impetus for both Toronto to host our September 15, 2019 Tree of Peace and Reconciliation tree planting event and for Bermudians to host X-Roads of the City Peace Initiative in 2019, focusing on local faith leaders to promote global cooperation on necessary matters of anti-fragile collaboration, collective security and social justice."
Read More About
Category: All