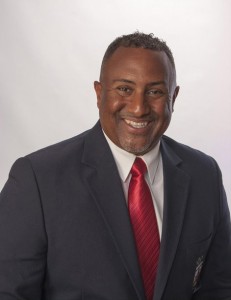 [Opinion column written by Shadow National Security Minister Ben Smith]
The Honorable Premier announced that Bermuda should be moving to Phase 3 on June 11th. This news will be welcomed by the population as we should see more of our people returning to full employment and some returning to partial employment as businesses cautiously reopen to see what the economy will look like.
This should also see more people being able to collect their wages and salaries and no longer require the Government benefit. As we go through this process, we will begin to see what the new unemployment number will be and what decisions will need to be made to solve the issues with our economy.
It is important to point out that the Bermuda economy was not in a healthy position prior to COVID-19. There were difficult decisions to be made prior to COVID-19 because of our debt, increase in taxation, and slow growth but COVID-19 has just moved up the timeline.
The COVID-19 Economic Committee formed by the Honorable Minister of Finance will be looking for solutions on how to jump start the economy and move Bermuda towards recovery. However, we must remember that solutions, to get out of our economic struggles. were put forward prior to this emergency.
The Bermuda First National Socio-Economic Plan stated that Bermuda needed Immigration reform. Population and talent pool were decreasing which could potentially compromise economic growth. The report goes on to say that developing a plan and legislation that attracts international talent is essential.
I feel it is important to bring this up now when there have been public statements related to immigration followed by a policy being implemented regarding work permits being denied.
Immigration, as I have stated before in this Honorable House, is an emotive subject due to the way it was used as a racist tool in the past. In the current climate it is racially charged due to the continued way that black people are treated as lesser than human, a situation which in far too many cases leads to their murder.
Watching the death of George Floyd should change any person who watches it. I am fully aware of, and have experienced, how black people have been treated locally and overseas but we cannot ignore what impact a failing economy will have on all people in Bermuda.
We must continue to strive to change the system that has ingrained systematic racism that has kept some hard-working Bermudians from progressing in their fields and pushed others out completely. We need to also be mindful that there are some that have been able to flourish in the Bermuda economy.
We must not cut off our nose to spite our face. We can work together to change the system so that all Bermudians are given proper opportunity for employment in their country without tearing down our economy.
We have seen large numbers of guest workers leave our shores in the past due to policies that showed they were not welcome.
Have we ever analyzed what impact that exodus had on the overall economy of Bermuda?
What was the reduction in the taxes collected?
What was the impact on rental incomes for Bermudians?
What impact did it have on Bermudian-owned retail stores?
Were Bermudians better off after so many non-Bermudians were pushed out? No.
We must remember the positive connections that happens with immigration. Every guest worker in Bermuda made a choice to come to join our community. We all embrace our tourists who choose Bermuda as a destination and work together to make their stay enjoyable with the hope that they return.
Do we know how many individual tourists it takes to match what is spent by one guest worker annually working and living in Bermuda?
Shouldn't we embrace those people that help Bermuda to keep our economy working. We should work with them to build a framework so that Bermudians are not left out and can thrive, but which does not make them feel like we do not need or want them here.
If you are fortunate enough to own a house, apartment, or condo that you have rented to a guest worker you know the financial impact of immigration. Please let me give you a specific example. A Bermudian family has built a house and rented it out with a mortgage based on a certain rental level. That family may be struggling now because they cannot reach that rental level.
If you have work for IB and have been working from home or being paid for a job that you cannot do during COVID-19 you will be aware of the financial impact of immigration. There are lots of Bermudians that have found themselves in this position over the stay at home period and I know that they would not want to know their company is thinking about leaving Bermuda because they do not feel welcome.
If you have been receiving support from the Third Sector during this pandemic you will know the connection to immigration as large amounts of those funds have been provided by non-Bermudians. As the need for this sector increases, we will need the continued support of Bermudian and non-Bermudian donors.
If you are working in construction alongside guest workers that are an important part of your team or may be helping to teach you skills to progress, then you know that there is a connection to immigration.
As an example of this a small construction company that has applied for work permits for masons needs these skilled workers to fulfill the projects they have. When their work permits are denied, without having a qualified mason to replace them, the projects cannot be completed, and the other Bermudian employees may find themselves without a job.
If we have skilled Bermudians that are unemployed, then I totally agree that the Bermudian should be given the opportunity, but simply denying the work permit of one individual to only end up giving a work permit another non-Bermudian once it has been confirmed that no Bermudian is available is not productive to the business.
If you are a Bermudian owner of a local business that employs both Bermudian and non-Bermudian employees, you will know that they are all essential to the success of your business.
When making the application for a work permit, it is done with a need to fill a role. In these hectic times with a struggling economy losing the work permit workers can have a negative impact on your business recovery which then has a negative impact on your local employees because of loss projects or even closure.
We need to encourage businesses and we need to encourage new business with outside capital to our shores. Is this the time to be making the businesses that already made the decision to stay in Bermuda to feel less welcome?
The same way we would love to have a tourist visitor tell their friends how great Bermuda is and encourage them to visit, we should want the businesses that came to our shores feel welcome so they can help to encourage more business to choose Bermuda.
We must agree that the more businesses which choose Bermuda as their home means more opportunity for Bermudians in all sectors and more revenue to the Government to reduce the debt.
I'm aware that in all my examples there can be a counter argument from someone who has had a negative experience. This means we need to work to improve the work permit policy, to make sure that we have the education, training and structure needed for our Bermudian workers and a system that will easily show how many Bermudians are employed ,available in each industry, what certification and experience they hold and if they are employed or unemployed.
This would make the work permit policy more user friendly and allow proper protection of Bermudian workers.
As a member of the Immigration Reform Committee I have worked alongside members of the Government on the reform of immigration. I would like to thank Honorable Minister Wayne Caines for the work he put in with the committee to get to the first step of reform that was passed and his commitment to continuing the reform.
It has been the decision of the Honorable Premier to choose the newest member of the house to become the Minister of Labour, including Immigration. I would like to take this opportunity to point out the work of MP Chris Famous on the immigration reform committee and his continued public support of labor in Bermuda.
I wonder if his experience in immigration could have made him an option for this Ministerial position. I would also like to express my opinion on MP Renee Ming who is a member of the Committee since it was formed. MP Ming is also the chairperson of the Immigration Board which means she has experience at multiple levels.
I wonder what consideration was given to this member. A black Bermudian woman with experience in this specific Ministry who could continue the progress that has been made.
I would like to wish the new Minister Jason Hayward well in his new position. I look forward to the resumption of the Committee under your leadership and continuing the work on work permit policy, status, PRC, and all other changes that we were progressing.
Working to make sure that Bermudians are trained and given opportunity needs to continue to be a priority. We need to encourage investment from outside of Bermuda that will mean welcoming people from outside the Island to work here.
Over the generations people who have come to Bermuda from other countries have become important members of our community so we should not close out opportunity. My final question is how does making non-Bermudians feel unwelcome make Bermuda and the Bermuda economy better.
- This is the speech delivered by Shadow National Security Minister Ben Smith during Motion to Adjourn at the House of Assembly on Friday, June 5, 2020.

20 Most Recent Opinion Columns

Opinion columns reflect the views of the writer, and not those of Bernews Ltd. To submit an Opinion Column/Letter to the Editor, please email info@bernews.com. Bernews welcomes submissions, and while there are no length restrictions, all columns must be signed by the writer's real name.
-


Read More About