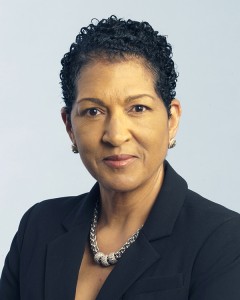 [Opinion column written by OBA MP Susan Jackson]
Parliament debated Bermuda's Economic Recovery Plan in the last sitting of the House of Assembly and announced thirty-one [31] economic priority initiatives to stimulate job creation and revenue. These priorities included: medical tourism, vertical farming, national space strategy, technology incubators, and a National Digital Bank to name a few.
Unfortunately, there was little said to support the needed expertise to set up these new industries. This gap opens the subject of immigration – the elephant in the room. A national conversation, no matter how emotionally charged, needs to be had in order for our generation to determine a new way of welcoming people to our shores.
I'm confident the Bermuda government will have a very different approach from historical immigration mis-steps. Government's responsibility is to develop immigration policies sensitive to and representative of the needs of the local community.
Lessons have been learned and our generation must be clearly communicated with and have a full understanding of immigration policies in the 2st century. I believe many Bermudians accept the fact that we need more people living in Bermuda and spending foreign currency on everyday products and services, but it's up to our generation to choose how to invite the most appropriate professionals and how best to balance the relationship between Bermudian job security and advancement along with a positive expatriate experience in Bermuda.
There's little doubt Bermuda needs to consider inviting new industry experts and their families to Bermuda to help us design, train and operate these new facilities until we can manage them on our own. The positive side of next generation expatriates is the idea that the expertise Bermuda requires to launch these new economic priorities, for the most part, are wholesome, healthy and environmentally friendly industries.
The risk is that the global demand for this expertise is rising, so we must move at pace. Bermuda's advantage is its convenient location to the US, Canada, UK and Europe. We must also accept Bermuda is also a wonderful place for expertise from the big cities of the Far East to raise their families. We just have to find the right balance to protect Bermudians and simultaneously create an environment which encourages expatriate living and spending on island.
This is a new era in Bermuda and we must tackle and correct immigration with haste. Imagine, expertise designing, training and encouraging new industry in Bermuda. Expertise on our shores, with a clear and defined understanding of their role and responsibility while living on our shores, has the potential to fundamentally change Bermuda's outlook on community planning, healthy lifestyles and environmentally sustainable living. We have a lot to gain.
- Susan Jackson

20 Most Recent Opinion Columns

Opinion columns reflect the views of the writer, and not those of Bernews Ltd. To submit an Opinion Column/Letter to the Editor, please email info@bernews.com. Bernews welcomes submissions, and while there are no length restrictions, all columns must be signed by the writer's real name.
-

Read More About
Category: All