In an effort to encourage the community to place personal restrictions in their activities, the Government released an activity guide, which shows the Covid-19 risk level of particular activities.
The Bermuda Government tweeted the graphic below, saying: "#COVID19 [#Coronavirus] High Risk vs. Low-Risk Activities. For our mental and physical health, it is important to be active and social, but we must be clear on what are the risks involved. Below is an activity guide with some activities on the high and low-risk scale:"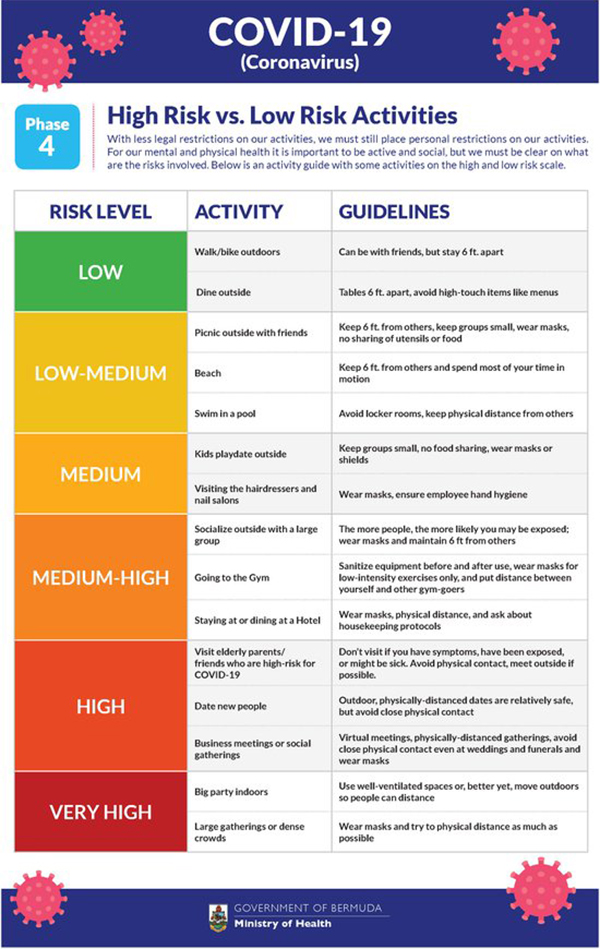 As the island and world deals with the Covid-19 pandemic, we are doing our best to provide timely and accurate information, and you can find more information on the links below.
Read More About
Category: All