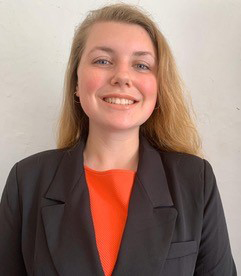 S. Paige Martin has been selected as this year's recipient of the EY Bermuda Gil Tucker Scholarship.
The scholarship will be used to fund her attendance at Dalhousie University in Nova Scotia, Canada where she will pursue an undergraduate degree in accounting.
Upon learning of the news, Ms Martin commented, "I feel honored to be selected for the EY Bermuda Gil Tucker Scholarship and privileged to be a part of EY's mission to create a better working world.
"I am grateful for the opportunity to return home after my studies and work for EY while creating a positive impact within our community."
The scholarship was created in honor of Gil Tucker, who retired in 2015 and held the position of EY Bermuda country managing partner, for his contributions to EY and to the community in Bermuda.
The scholarship is valued at up to $30,000 USD per year for a maximum of five years and provides students who have shown academic excellence the opportunity to gain higher education and build a successful career in the professional services industry.
The scholarship also includes an eight-week summer internship to gain practical experience and an offer for full-time employment at EY upon successful completion of the university program.
"EY takes pride in its long-held reputation for integrity and excellence, and that is why our top priority is attracting outstanding young talent like Paige," said Craig Redcliffe, Partner at EY Bermuda Ltd. who leads the programme.
"Her outstanding work ethic, excellent academics and winning attitude are just a few of her tremendous qualities and we are excited to be part of her professional growth and development now and in the years to come."
Mr. Redcliff continued "Gil Tucker has made countless contributions to Bermuda, to the accounting profession and our firm. He is a big supporter of education – not only for the individual but what it means for the future of Bermuda. We are pleased that his legacy continues to live on at EY through the scholarship programme."
To learn more about the EY scholarships and how to apply, visit here.

Read More About